Why Owning A Smartphone Still A Dream For Billions
A necessity or a luxury, what a smartphone exactly is for billions of people globally. The answers are bound to differ according to individuals, but one has to agree on the fact that a smartphone is a virtual reality that assures connectivity in one single device.
I still remember when smartphones were introduced and many debates were surfaced relating to the merits and demerits of it. Well, we have moved forward from that phase, but billions around the world still can't afford smartphones.
What could be the reasons? According to a survey put up by the Alliance of Affordable internet states that 2.5 billion resides in countries where a smartphone costs a quarter or more of their monthly income, whereas, in some countries, the cost of a device is even higher.
To get a clearer view, take a look at the figure below;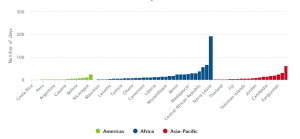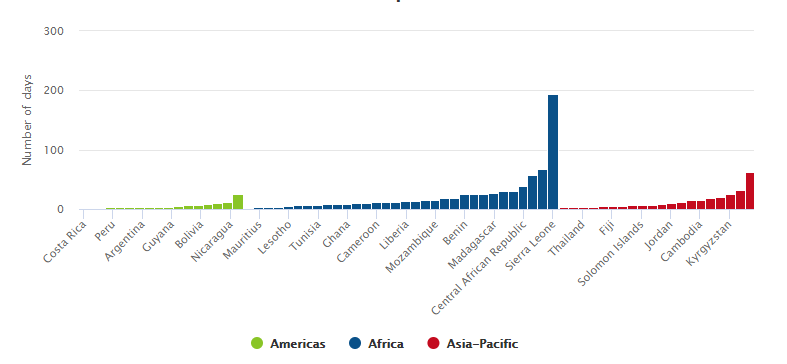 From the above stat, in the African continent's Sierra Leone the average person needs to save at least six months to afford the cheapest available smartphone. Talking about India where almost 18% of the world population resides, the price of the cheapest smartphone was 206% of average monthly income. This is something strange for a country that has one of the lowest-priced internet data plans in the world courtesy Jio.
Countries With Affordable Smartphones
This list was topped by Botswana with just 4% of the average monthly income of people. Botswana was closely followed by Jamaica with 5%, Mexico with 5.7%, and finally America's Costa Rica with 6%.
The dire need for owning a smartphone increased extensively in the COVID-19 crisis where people who were not having a smartphone missed out on critical health advice.
"COVID-19 has shown that to be without internet access can mean missing out on critical health advice, losing your livelihood and being cut off from your loved ones when physical distancing becomes the norm," the Web Foundation's research director, Teddy Woodhouse, said in a statement.
He further continued, "The internet is a lifeline, and we need to do everything possible to remove the barriers that stand in the way of people getting online."
There is no doubt about the fact that these unprecedented times have already taken a toll on the world economy. Many organizations in the world are suffering this wrath of animosity by and one could presume the smartphones less affordable in the near future.
How To Make Smartphones Affordable?
There must be a solution to overcome the current scenario, wherein, the smartphone price is a nightmare for many pockets. The answer to this is reliant on several factors. Below are some of them;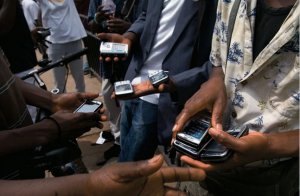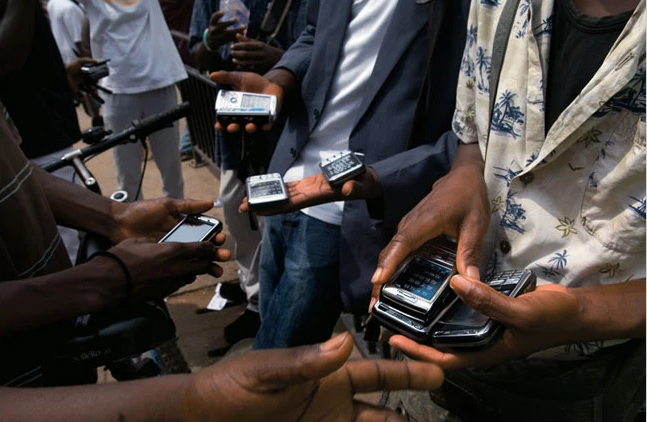 Reduction Of Taxes Especially On Low-Cost Devices
Government policies can lower handset costs effectively. This can be driven from a range of factors including production cost, consumer preferences, market competition, and also the average per-capita income.
Reducing taxes on low-cost or unpopular devices can help people eyeing for high-end devices. The saving could be passed to the consumer which eventually will cut-down prices. Heavy taxes should only apply to devices above a particular range.
Usage Of Universal Service And Access Funds To Subsidize Devices
It is imperative, the households with limited monthly income face the ugly side of affordability for any item. However, with USAF, telecommunication services are available to those who fall under possible underserved communities.
The Universal Service and Access Funds (USAF) are communal public funds that tend to expand internet connectivity and access opportunities for those who are least able to buy devices.
A majority of African countries who are among the least when it comes to affording a device have a USAF aiding them in collecting funds. If numbers are to be believed, 70% i.e. 37 countries in Africa have USAF.
Implementing USAF in such countries has reaped dividends as they reduce subsidies for those who can't afford it.
Suggested: How To Boost Immune System To Fight Coronavirus?
Affordable Credit Systems And EMIs
Some measures might not work on n extensive scale to reduce the cost of the device. However, almost every banking sector is providing affordable monthly payments over a handset.
In the same manner, some high-end devices throw many offers prior to their launching. These offers include cashback, discounts, no-cost EMIs, lower interest rates, etc. If your budget is allowing you to go for a particular high-end device, the offers within will work as a helping hand.
This process can generate value for customers from both ends. Not only the makers of the device, but the banking sector should also look forward to spill beans with offers of their own. If the makers and your bank work cohesively, it won't be a daunting task to get your hands on a smartphone of your liking.
Conclusion: 
Smartphones could be termed as the 'gateway to the internet.' Their current and next-generation would be more than reliant on technology and therefore it is easy to carry a smartphone or should I say the world of the internet in your pocket.
To get people more closer to what's going on worldwide smartphones have obliged themselves. Therefore, the reduction of price is essential so that the ones who are not owning a smartphone yet get somewhere near to have one. I have discussed a few measures above which can effectively reduce the cost of the device if followed and eventually help make the internet more accessible for billions of people globally.