Enhance Immune System To Fight Coronavirus
At first, we thought that coronavirus was captivated in China, but we were wrong. In January 2020 Coronavirus was declared as a global pandemic by World Health Organisation. Just after that announcement, every other country started locking things down just to stay away from this dangerous virus.
As of now, around 7 million positive cases have been found worldwide and we have lost more than 400k people. These numbers are not expected to slow down anytime soon. The United States is sitting on top of the listed whether more than 2 million cases while India on the other hand is in 5th position on that list with 280k positive cases.
It has been found that people with pre-existing illnesses like cardiovascular disease hypertension and diabetes along with respiratory issues are at a higher risk of having COVID-19 symptoms. Doctors all around the world have also said that it aggravates with age as the general immunity of an individual reduces as they get older.
In the younger generation within pre-existing illness complications, COVID-19 or coronavirus can result in a minor infection.
There are only a handful of things that we can do in order to stay safe from this virus. The first and foremost thing you have to do is stay indoors no matter what. If somehow you end up outside with something urgent, it is highly recommended to wash your hands or carry a sanitizer with you at all times. Speaking of sanitizer, consider using an alcohol-infused sanitizer for better safety assurance.
Other than that, there are certain methods and practices available to improve your immune system which is said to be followed by millions of people out there.
Tips To Improve Immune System
1. Try To Improve Your Diet
Whether you believe it or not, but the food you eat plays a major role in determining your overall health and immunity. It is highly recommended to eat low carb food just to maintain your blood sugar and pressure. Not only that but a low carb diet will help you slow down diabetes. Try to focus on a protein-rich diet just to keep yourself in a good shape. Eat vegetables and fruits that are rich in beta carotene, essential vitamins, and ascorbic acid.
Vegetables like broccoli, bell pepper, tomato, and mushrooms are good options to build resilience in your body against infections. Probiotics like yogurt and fermented foods are also excellent sources to rejuvenate your composition of gut bacteria.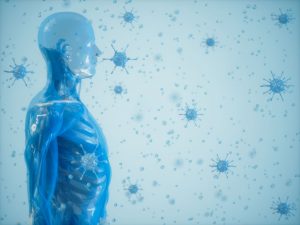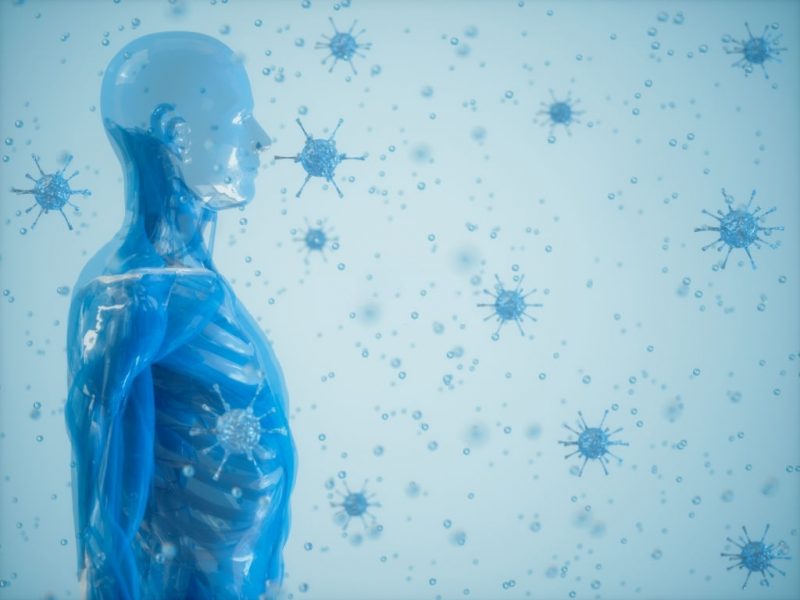 2. Sleep Well
Making compromises in your sleep habits is definitely something you have to maintain a safe distance from. A good sleep of about 7-8 hours is the best way to help your body build immunity. Less sleep will leave you tired and will damage your brain activity. The lack of sleep will prevent your body from resting and will compare your overall functions that will eventually have a direct impact on your immunity.
3. Drink Water At Regular Intervals
It is highly recommended to drink up to 8 or 10 glasses of water every single day just to stay hydrated. water will help flush out all the toxins from your body and lower the chances of flu or any kind of viruses. Other than just water consider drinking juices citrus fruits and the best option amongst all his coconut water which is full of vitamins and electrolyte.
Recommended: What Is Coronavirus: Its Symptoms, How It Spreads, And How To Avoid It?
4. Exercise Regularly
Power your diet with a regular exercise routine. In order to stay healthy, we recommend you to exercise on a regular basis even light exercises will work just to release toxins from your body. Try to exercise for 30 to 45 minutes of weight depending on your stamina. To be honest, it is never late to start exercising because this is a crucial time, we are living in which needs to be used properly. Regular exercise improves your metabolism which will power up your immune system. So, if you haven't started exercising yet, then this might be the right time to do it.
5. Try To Distress Yourself
It's been 3 of complete lockdown we haven't stepped out for a long time now. It's like nature is testing us and our mental well-being. To be honest, the world has seen major growth in anxiety around this pandemic which is set to be affecting millions of people all around the globe. However, there are certain things which you can do just to relieve yourself from stress because stress is known to be a silent killer which is living among us for a long time now.
The first and foremost thing we recommend you is meditation. It is a tried and tested activity that is being practiced by most of the people out there. If you don't know how to meditate then do make sure to download a mobile application because both Android and iOS app shows are full of them.
Another thing that you can do is good habits like smoking, vaping, and alcohol consumption. Engaging yourself in smoking is injurious to your lungs, cells, and brain. We know that it is quite hard to leave smoking but consider practicing moderation in the consumption of cigarettes.
While the battle against the coronavirus is being fought by our doctor's healthcare professionals, it doesn't mean they are liable for the well-being of all of us. It is our responsibility to keep ourselves healthy and limit ourselves from the exposure of this by the virus by staying indoors, promoting social distance, and eating healthy.