India Imposes Ban On PUBG
India imposes a ban on PUBG! Yes, you heard right. PUBG becomes the latest victim of the Indian government's ban on Chinese applications along with 117 others. The news circulated on Wednesday evening that left every gamer in the country shell shocked. The Union Information and Technology Ministry on Wednesday issued the statement citing security concerns.
According to the IT Ministry, "The Apps are engaged in activities which are prejudicial to sovereignty and integrity of India, defense of India, the security of the state and public order. This decision is a targeted move to ensure safety, security, and sovereignty of Indian cyberspace," 
Sonit Jain, CEO of GajShield Infotech agrees with the government's move. He said, "understanding the severity of recent major incidents on the border, the announced ban on the list of Chinese apps puts out a bold statement by the government that it will not compromise on national security and calls out more Indian developers with a stronger Vocal for Local sentiment. These Indian developed apps will not only replace the banned apps but will also ensure stronger security, better user policies, and personal data protection compliances."
However, SFLC founder Mishi Choudhary calls this a mere "stopgap measure". "Whether 59 apps are banned or 118, all this underscores how technology and geopolitical matters are becoming two strands of a braid. GoI has the power to do so under Section 69A of the IT Act but it's a mere stopgap measure. The data protection law, conspicuous by its absence has never been more important than now. We must ensure that people are protected and they are not reduced to pawns in the data game," says Choudhary.
The move comes a day after the government accused Chinese troops of provocative action again in the South Bank of Ladakh's Pangong Lake. The tension between the two countries looks far from getting better. Series of clashes and showdowns have been taking place.
This is not the first time when the Government of India has banned Chinese apps. Instead, this is the third such crackdown by the Union government since June 29. In the first instance, a total of 59 apps were banned including the famous video making app TikTok. The second instance took place on 27th July, wherein, 47 apps which were clones of apps that were earlier banned.
These bans got the heat especially after the rift between the troops of India and China at the Line of Actual Control (LAC). Combining the three different bans, a total of 224 Chinese apps have faced the axing to date.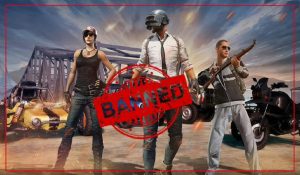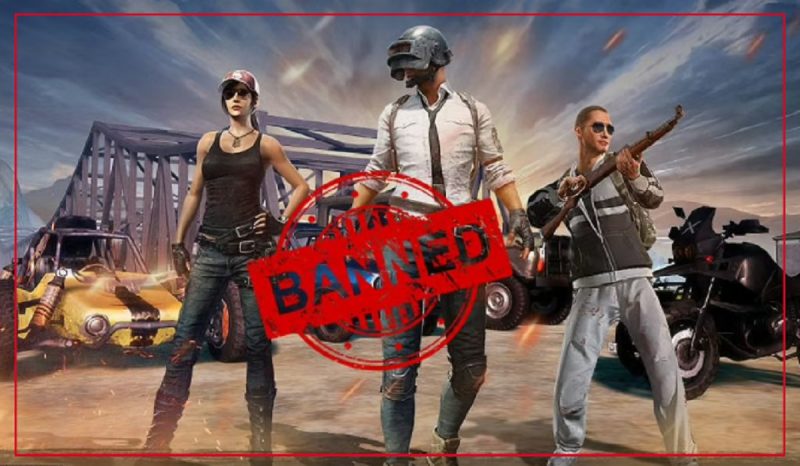 Major Apps who have faced the heat in this crackdown 
PUBG undoubtedly is the biggest name in the list to face the heat. The other apps banned include online payment services, games, dating sites, and apps related to cameras and editing. Here are some of the other major names who have been axed,
FaceU- Inspire your beauty
WeChat Reading
WeChat work
Pitu
Xiaomi ShareSave
Tencent Weiyun
Chess Rush
Smart App Lock
HD Camera Selfie Beauty Camera
Lamour
Ludo All-Star
Z Camera
Tantan- Date for Real
The above-mentioned names are among the 118 apps that have made the list.
There is no doubt about the popularity PUBG had all over India. If we go by numbers, a total of 175 million downloads were accounted in India which is the most by any country and is amounted to 24 percent of the global numbers.
What's Next After PUBG?
With PUBG ban in India, gamers need to look for different alternatives to fill their void. Here are some of the games that might give gamers the same flavor they got while playing PUBG.
Call of Duty
Battlelands Royale
Free Fire
Garena Free Fire
Call of Duty: The closest and the finest competitor of PUBG in mobile gaming. Call of Duty gained its popularity on the Windows OS platform and now has paved its way to the mobile gaming world. Here are some of the prominent features offered by Call of Duty,
Offers 7 maps along with a battle royale mode
Up to 100 players jump into a familiar battlefield
Rated 4.8 on Apple App Store and consumes 1.8 GB of space
Rated 4.5 on Google play store and consumes 1.5 GB of space
Battelands Royale: This game comes with a multi-player there that is similar to royale battle games. The prominent features of this game include,
32 players can participate in a battle that is concluded in 5 minutes
You can collect goodies like new characters, parachutes and emotes as you level up
There are tons of weapons and items to loot including medkits and armor
Free Fire: It is the ultimate survival shooter game in mobile gaming. There are many intrusive features this game offers. Some of them are,
The game lasts for 10 minutes and 50 players are deployed at a time.
It offers 4-man squad with in-game voice chat
The fast-paced 4v4 game mode is now open 24/7
Suggested: Top 10 Movies On Netflix You Must Watch
Garena Free Fire: One of the most popular games downloaded extensively in 2019 offers a primitive experience of FPS games. Its prominent features include,
A 10-minute fast-paced survival shooter game where the user is placed on a remote island along with 49 others.
It consumes 580MB of space in Android smartphones and 1.4 GB in Apple phones.
Most downloaded mobile games in 2019 globally and gave PUBG a run for the money.
Conclusion:
The ban imposed on PUBG and 117 other Chinese apps clearly give a reflection of the Indian government's mindset. With a total of 224 apps already faced the wrath of prohibition, it remains interesting to see what would be the next step of the Indian government after the Indian IT sector ban PUBG.