"Pain makes you stronger, fear makes you braver, heartbreak makes you wiser." Breakup is a part and parcel of the relationship cycle. Everything seems so mesmerizing and soothing when you are in a relationship with someone you have desired and loved the most. But on the other side, a breakup shows the undeniable phase which you have to swallow.
One of the most burdensome parts of a relationship that no one wishes to encounter is how to end it. Trying to get rid of a relationship where you have been cheated by your partner is justified and less painful, but due to some other circumstances if you are getting separated despite still being in love could be awful.
What To Say To Call Off The Relationship Gracefully
Life is never cut and dried. The pain of calling off a relationship is unmatchable and could not be explained in a sentence or two. Sometimes the signs of a relationship breaking up are more subtle and harder to understand. Sometimes even you are unfazed by what went wrong and why you and your partner are not on the same page.
However, there are a few strategies that will help you in parting ways with your partner.
Your Views Should Be Clear And Concise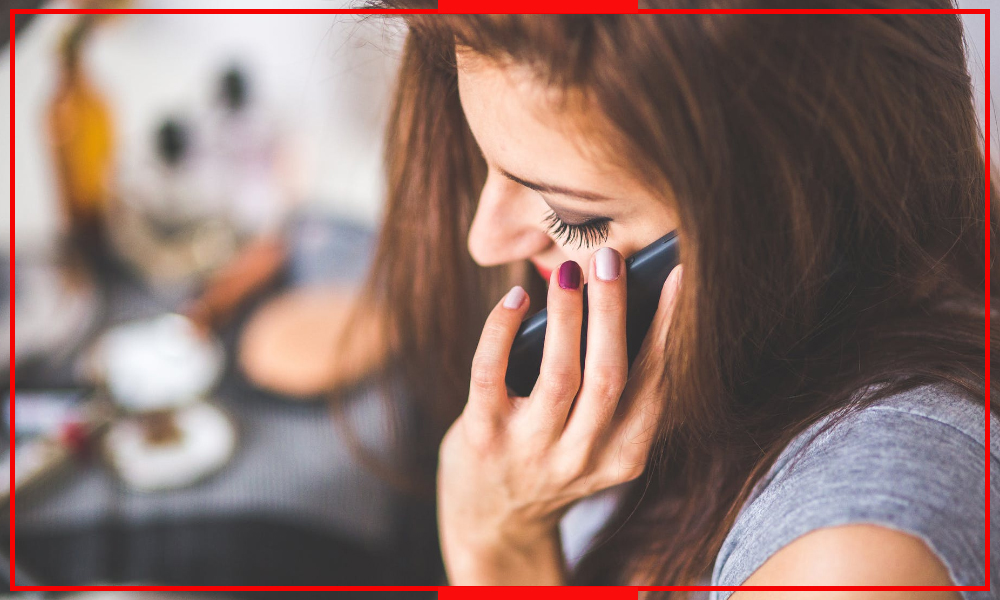 Do not just rely on sentences like,
I think we need to break up
I feel it would be best to end our relationship
I have not indulged myself truly in this relationship
After some thought, I think it's better to call off this relationship
A communication barrier might establish when you decide to call off a relationship. If you have made up your mind of breaking up, it is better to do it with grace. Talk on points that are creating or caused a rift between you and your partner, but if things are getting out of hands and there is no scope of them being back to where they belong, it is better to call off.
Be Open And Truthful While You Conversate
To maintain a healthy relationship it is vital to be realistic and never hide anything from your partner. Being truthful and honest is the only way you can survive in a relationship, and even if you want to end it.
While asking or telling the reason for the breakup, you should be honest and tell your partner frankly where you think it broke down. If you simply grew apart, tell them where you think your values diverged and why they aren't compatible. You can try telling them,
I don't feel the same way about the way I used to
This relationship is now demanding, and I feel like I am in congestion
I don't see any future of this relationship, so it is better to part ways now
I think there is a compatibility issue between us now, which is not working
Things People Say When They Break Up
Breakup is a cause of different mindsets that are not willing to come on the same page. While separating, people say some of the most cliches of things you may never have heard. Below are some of them.
"It's not you, it's me"- The one who initiated the breakup process often end up blaming themselves. This is because to make their partner feel a little relieved so that they could be open to some occasional hanky panky.
"We'll still be friends"- Perhaps the most cliché line every breakup story includes. A friend? Are you serious? Friends who stay the fuck away from each other, who cry for each other even after the breakup, are you kidding me. This can never happen so, it's better not to say this.
"You deserve someone better"- At first, it feels like this phrase is interesting, but it's nothing but pale. If this was the case, why the hell you guys fall in love and started a relationship?
"We're not meant to be"- When you are confused as hell and scratching a reason for a breakup, this is perhaps the best line ever to evade. Come on people grow up! Relationships aren't written in the stars or the palm of our hands.
"Of course I still love you"- Now this one cheesy line is the best used to cover up. No one likes to be hated, isn't it? Love paves its way only when it is done with the consent of the two individuals in love or acting to be in love anyways. This phrase will always complicate relationship status, and even after the breakup, it will pinch both of you.
Suggested: 7 Psychological Tips To Make Life Easier
Conclusion: 
Relationships don't, but fond memories always leave a deep scar on the heart and mind of the concerned individual. Your life is already full of ups and downs, and a troubled relationship makes it even more complex.
If you or your partner are lacking trust and most importantly, feel uncomfortable with each other, it is better to breach the circle you are inside.