2020 isn't going the way we expected. In January we witnessed WORLD WAR kind of tension, and like that wasn't enough, Australia went through a major wildfire in which we lost millions of animals.
Now, we've got something we never expected in the first place. Coronavirus (COVID-19) is spreading fast. It has been reported that more than 218,000 people are infected and over 8,800 deaths have been occurred.
Initially, the virus was contained in China, but in just a matter of time it wrapped the whole world in its claws.
Now that you know what this Coronavirus is capable of, it's time for us to talk about what kind of virus it is.
What is Coronavirus?
 COVID-19 is a disease that is caused by the new Coronavirus that emerged in China back in December 2019. Its symptoms include cough, fever, and difficulty in breathing. It is no joke guys; it is proven to be very serious as it has reported death all across the world. This virus can be spread from person to person, what makes this situation more tensed is the fact that we don't have a vaccine. So, it is a humble request to wash your hands frequently and cough into the bend of your elbow and stay at home when you are sick.
How It All Started?
 The source of this deadly virus is said to be a "wet market" in Wuhan, China which is known for a market that sells both dead and live animals including fish and birds.
This market has always posed a threat of virus outbreak from animals to humans because hygiene is negligible over there. In Wuhan, animals are kept and butchered on site, and a cherry on top they are also densely packed.
The animal source of this outbreak is still forbidden but the original host is said to be bats. Apparently, bats are not sold at the Wuhan market, but there are great chances it might have infected chickens or other animals sold over there.
Can It Get Any Worse?
To be honest, it is hard to say whether this disease is going to vanish, and looking at succession, things are quite obvious that it will spread to more countries, affecting more people. As per a report, it has been found that the numbers of cases in China are decreasing, but the same cannot be said for the rest of the world.
What are the Symptoms of COVID-19?
 COVID-19 symptoms include:
Cough
Fever
Difficulty in breathing
In rare cases, COVID-19 can lead to respiratory issues, kidney failure or worst of them all, death.
It is recommended that if you have a fever or any sort of respiratory problem, call your doctor and explain your symptoms. Also you have option to check your coronavirus infection chances through Aarogya Setu app.
Always make sure to tell them your travel history outside the country in last 2 weeks, particularly to countries which are affected by COVID-19 (China, Iran, Japan, South Korea, and Italy). Also, don't forget to tell them if you suspect you have been close to someone who has COVID-19. Your doctor will tell you what exactly has to be done.
How Many People Have Died from COVID-19?
Till this date, we have come across with 218,000 cases worldwide and death toll on the other hand has exceeded 8,800. Now, most of the cases are being reported outside of China. The sad part is, the virus has spread to more than 100 countries.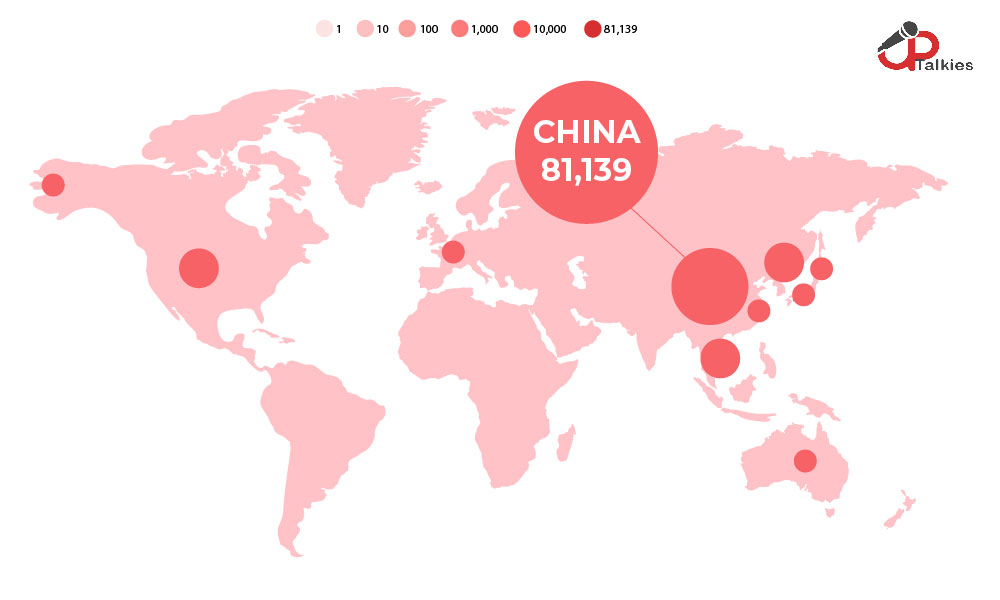 As per the data received from the Chinese authorities, around 80% of cases are mild, but 20% require immediate hospitalization.
Is Coronavirus Airborne?
 There has been a constant debate whether this disease is airborne or not, but we've got no evidence whatsoever. Airborne viruses tend to linger for a longer period of time when compared to the ones that spread by droplets and can also be spread via air conditioning and ventilation system.
Health administrations and authorities are stating that the disease can only be spread between close contacts; which means you'll have to maintain safe distance from others be it infected or normal.
How is Coronavirus (COVID-19) Spread?
 Just like cold and flu, the virus is spread via droplets whenever person sneezes or coughs. The droplets are then picked up on the hands on others and the virus eventually spreads even further. People catch the virus when they touch their eyes, mouth, or nose with their infected hands.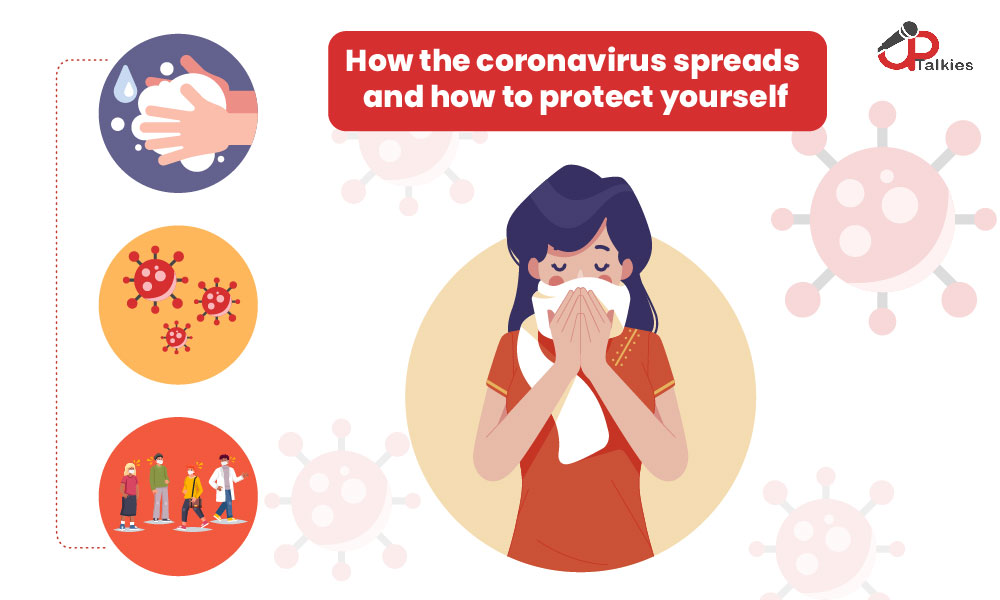 The only thing that we all can do is protecting ourselves by keeping our hands clean. Wash them frequently with soap or get yourself hooked on to a hand sanitizer gel.
How to Avoid Catching and Spreading Of This Deadly Disease?
it is our responsibility to stay safe from this pandemic and it is particularly important to people who:
Are 70 or over
Have a long-term condition
Are pregnant
Have a weakened immune system
Here I present you some measures which you should take and things you should avoid:
Do
Wash your hands with soap quite frequently and do that for at least 20 seconds
Don't forget to wash your hands when you get home or office
Cover your mouth and nose with a tissue when sneezing
Use hand sanitizer gel just to be on the safe side at all times
Avoid close contact with people who have COVID-19 symptoms
Only travel on public transport when you are in desperate need
Ask for work from home
Avoid social activities, like going to pubs and restaurants
Don't
Don't ever touch your eyes, nose or mouth with hands that are not clean
Do not have visitors at your home, and includes your family and friends
My Verdict
As of now there hasn't been any announcement made regarding the cure or vaccine for this virus. The only thing we all can do is adopt the safety measures which I mentioned above.
Being panic is not the way to go, but being prepared for it; is something you all should do.