Serious Men Review
Serious Men Movie Cast: Nawazuddin Siddiqui, Shweta Basu Prasad, Indira Tiwari, Aakshath Das, Nassar, Sanjay Narvekar
Serious Men Movie Director: Sudhir Mishra
The Indian OTT platform is gaining momentum, and the credit goes to the narrators. They have forged their way into something out of the blues and extraordinary to transform Indian cinema.
Renowned director Sudhir Mishra's of Hazaaron Khwaishein Aisi (2003) fame latest offering on the OTT platform Netflix India named 'Serious Men' has covered all the basics. It is a sheer satirical look at aspirational India one could have ever imagined.
Over the years, Netflix India has been busy projecting Radhika Apte as their ambassador, but with Nawazuddin, they have taken a step forward towards change. There is no doubt over the talent Nawazuddin posses, he may not be the most versatile actors Bollywood has ever offered, but he is certainly the most agile in dark roles that can relate directly to one's soul.
A Brief Plot Of Serious Men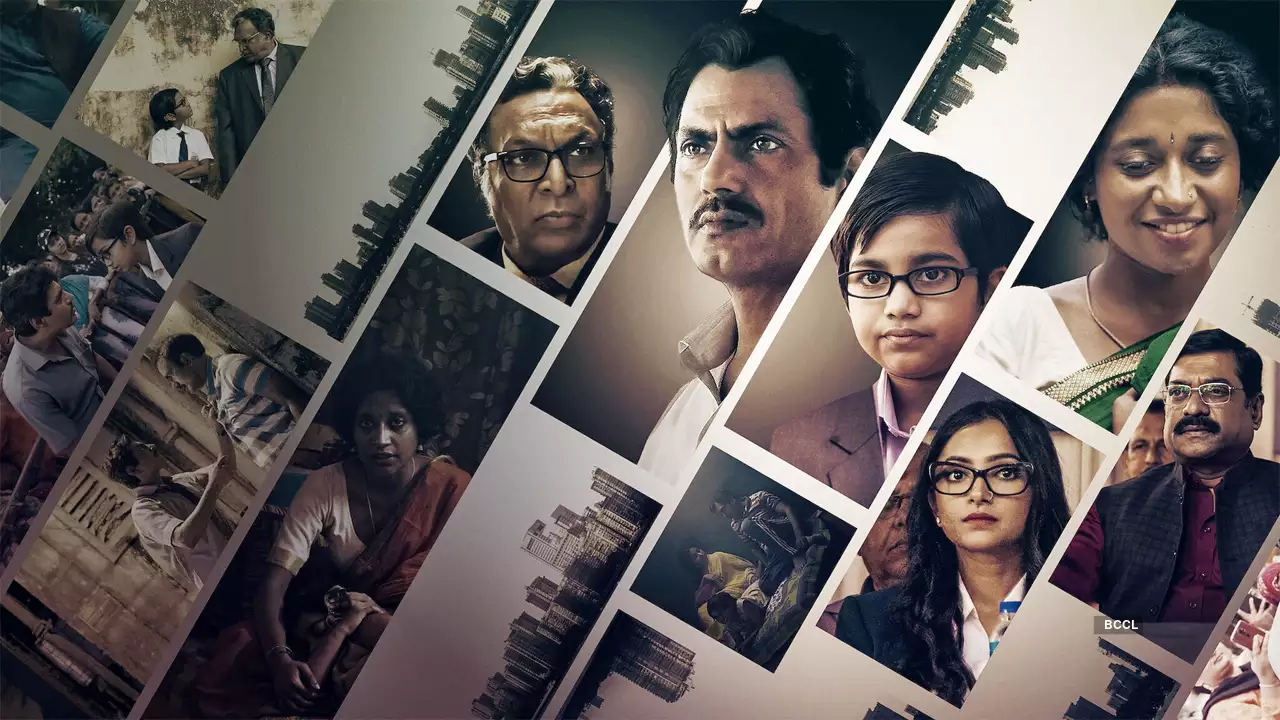 Talking about the movie, 'Serious Men' is based on a novel by Manu Joseph of the same name. The film narrates the story of a Tamil Dalit named Ayyan Mani (Nawazuddin) who resides in the wrenching slums of Mumbai with his wife and a son. The family represents the typical yet moderate Indian family who wants a better lucrative life for a living.
Ayyan is a personal assistant to an astronomer Acharya (Nassar) who is a man with arrogance induced. Ayyan always tries to please his boss with all necessities but always ends up disappointing and hearing harsh words from him. The people who have nothing in their arsenal always have one big hope, and they do whatever it takes to nourish that hope. For Ayyan, his only ray of hope was his son Adi (Das) who is one brilliant brain quite opposite to his father.
In the era of smart stuff, Adi was nothing short of a smart mind, and this is one thing Ayyan always knew at the back of his mind. Like any other parent, Ayyan was aware of his son's potential and wanted to turn him into a warrior who could take out his family from the shallows and break all the shackles.
A good education can change the world upside down, and Ayyan had high hopes for his son to do the same. Will Adi's improbable skills attracting the attention of the media in search of quick sensations and smart politicians take his family out of the Chawl life? Well, this part of the story keeps on rolling but at the same time, the smart politicians keep on sewing their Dalit base.
Suggested: How People Choose To Call Off A Relationship
Serious Men would not have worked if there had not been a collective rage directed at the establishment. This is one such film that has covered all the basis from costumes, sound, lighting, etc and it is imperative to see how people in this era exist in the eco-chambers of the society.
Talking about the appearance of the main leads, Nawaz has looked evergreen as he has yet again slipped into his character of a common man-cum-father. He has seamlessly altered his physical stature with the aid of body language and looks like a man who is neither diminutive nor imposing. The child-artist Aakshath Das has looked like a true copy of his on-screen father and has got into the groove magnificently.
With Serious Men, Nawaz has explored both the submissive and dominant aspects of his character closely. It takes four generations for Ayyan to sermonize to his wife in a scene shot earlier in the movie for a man to summit the social ladder. Ayyan tells his wife that they belong to the second generation and uses the term '2G' quite often in the movie. He has the odds stacked against him which he realizes now and then as the society has set up obstacles around every corner for a man like him and his family.
At a point in time, it is quite evident that Ayyan is no longer assisting his son's future but is venting out his own frustrations and life becomes so harsh on him.
Sudhir Mishra has been brilliant is executing his plans and his team of four writers has put the right foot forward in order to garner the right audience. Serious Men is captivating and you will feel the harsh reality of the society even from the outset.
The movie is streaming on Netflix India from 02nd October 2020.
Conclusion:
This father-son saga will keep you engaged and show reveal the harsh reality of poor people and what they have to go through. The makers have done a terrific job, and Nawauddin has displayed yet another exhibition of his sheer talent.