Most Common Spelling Mistakes
We all make mistakes in our lives. Be it related to relationships or spelling, a mistake is a mistake.
59% of Americans make a spelling mistake in the first line of their write up. So, you have got a big company of flawed people with you if you have poor English.
I don't think anybody has been entirely flawless in his/her entire life when it comes to the English language.
We are humans, and we all make mistakes in communicating languages.
However, even in the world of spelling mistakes, we humans have a lot in common.
Want to know what is common about making spelling mistakes?
Here are the top 10 words that we commonly misspell in our writeups: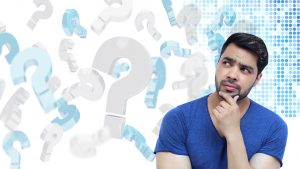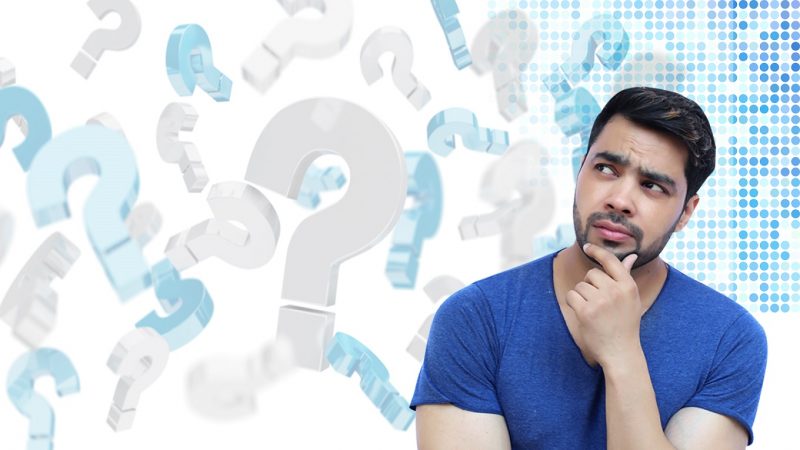 1. Which
It is hard to believe that "which" can confuse someone but, some people spell it as "wich."
We use the word "Which" to describe something. You can use it in many ways. It has some identical words such as "witch" that confuses people in writing.
So, the next time you write anything, make sure your "which" gets spelled correctly; otherwise, it changes the meaning of the whole sentence.
2. Accommodate
To accommodate means to adjust or even live. People often call their rented flats as accommodations because it is where people can adapt themselves and live.
The word "Accommodate" is often misspelled as "Accomodate" by many people. It has two m's and two c's, which is where the confusion begins.
People either forget to add the second "c" or the second "m" to the whole word, which leads to a spelling mistake.
Each one of us has our accommodations which we call our homes so, do remember your home (accommodation) has two c's and two m's the next time you write.
3. Until
The word "Until" confuses a lot of people purely because we used to write it as "until" in the middle ages.
People argued on the spelling, and now we write it as "Until." The second "l" gets removed because some writers believe it is a sheer waste of time, ink, energy, and the world "L."
However, many people write it as "Untill" today, which is incorrect in the context of 2020.
So, if you don't want to get considered as a man from the stone age, avoid making the spelling mistake.
4. Receive
Kids are often found to get confused with the word "Receive." Kids from elementary schools tend to write it as "Recieve."
The rule of "e" before "i" confuses them big time.
Not only kids but, some elders also make the same mistake. Profound and experienced writers working for mega-companies make this mistake as well.
The word essentially means to take or get. For example, I received a letter from Nisha means I got the letter from Nisha.
The meaning of the word is well-understood by the world, yet many of us fail to write it correctly.
5. Separate
The word "Separate" is often used in a business setting or a professional atmosphere like School or College.
People often misspell Separate as "Seperate." They replace the word "a" with "e."
If you work in an email or writing department of a company, then you have to write the word correctly; otherwise, you will get embarrassed.
For example, Hey Nisha, send two separate emails to our client.
Miswriting it not only harms your reputation but also of the company that you are working for.
Clients notice even the slightest of words so, don't fool yourself into thinking that you will get away with the wrong stuff.
6. Occurred
Much like the word accommodation with two c's and two m's, occurred also has two consonants, namely "c" and "r."
Many people confuse themselves into thinking that it has one repeating consonant, namely "c" and they write it as "occured."
We use the word "occurred" when something happens. For example, A flood has occurred in the city.
7. Government
Just because we pronounce it as "Goverment" does not mean that it gets written in the same way too.
People often mistake the word Government for "Goverment."
You would understand the importance of the writing it correctly if you are a government office writing white papers to the concerning government of the state.
Or you are in a school studying Civics or Political science. Miswriting, it will have a massive impact on your overall score.
So, the next time you talk about cursing or applauding your government, make sure you know how to write it.
8. Pharaoh
I'm not sure how much you will use "Pharaoh" in your daily life except if you are an avid history writer.
But you must know that it gets written as "Pharaoh" and not "Pharoah."
A king of ancient Egypt is generally termed as a Pharaoh. People often mistake their spelling, maybe because it isn't used much.
Suggested: 10 Books That Hollywood Must Convert Into Movies
9. Definitely 
Unlike Pharaoh, the word "Definitely" is one of the most common terms that we generally use.
Still, many misspell it as "Definately."
No matter if you are working personnel or a student, you have to get it right.
A quick hack: If you want to correct your spelling, then tell yourself- I want to get 'it' right because of the word 'it' gets misspelled to 'at' in the word "definitely."
So, once you get the word "It" right in "Definitely," your spelling mistake becomes history.
10. Publicly 
Whether you like being in public or in private, you need to know the correct spelling.
People write "Publically" instead of "Publicly."
This gives a wrong impression of the writer because it is such a common word. There is only one "L" in publicly" and not a double "L."
Takeaways
Life is all about committing mistakes and rectifying them.
Nobody is flawless but, if we keep correcting ourselves along the way, life becomes an enjoyment instead of embarrassment.
Since the English language is an international language, we must use it correctly.
I hope after correcting these 10 words, you will be a better English version of yourself.