Best Friendship Day Gift Ideas
It's that time of the year when you get to so how much your friends mean to you. You and your best friend know everything about each other but when it comes down to pick up gifts for each other we all can admit to the fact that sometimes it can get tricky.
To be honest, a perfect gift could be anything, from cute jewellery to home décor. Well, it depends on you and your friends. Today, I am here to make your life a bit easier by helping you to choose the most amazing gift your best friend deserves.
I have created a list of some of the best gift ideas you can possibly think of. I hope the ones that I am about to mention that will somehow help you in finding a perfect gift for friendship day.
10 Best Friendship Day Gift Ideas
1. Photo Frame
This is probably the most common gift people usually choose. And to be honest, it justifies the occasion, but if you care to dig deeper on the internet you will stumble upon wall decor photo displays which most of the people prefer these days. Now you tell me, what's better, common photo frame or hanging piece of wall décor with the photo of you and your best friend?
2. Whiskey Miniatures
Nothing's better than having a drink with your best friend. So if you are planning on celebrating friendship day with your bestie then do make sure to grab a set of whisky miniatures as they will help you have the time of your lives. And a cherry on top, they don't cost a lot. But always remember, drink responsibly and don't ever think about drinking while driving. Be a responsible individual and try to act your age.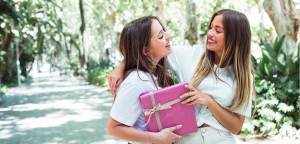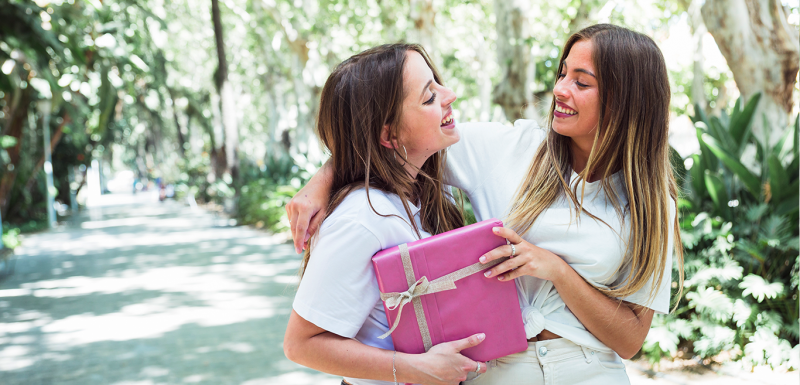 3. Hip Flask
If you are looking for something masculine then the best choice you've got is a hip flask. Trust me, if your friend likes to drink on the go then it could act as a life saviour for him, and hopefully, he will treat you as the same.  You can easily purchase them from various websites like Amazon and ferns and petals.
4. Watch
A watch is considered to be essential for both genders. Everyone needs a watch and if your friend doesn't have one, then this might be the best time for you to come out as the "provider". I recommend you to spare no expense because a watch defines the personality of the individual who is wearing it, and trust me, you want your best friend to look fly.
5. Shoes/Sneakers
What could be better than gifting your best friend a pair of sneakers? The internet is filled with options so do make sure to knock yourself out. However, when it comes down to the best ones, I would recommend Vans, Nike, Converse, Puma, United Colours of Benetton, Flying Machine and DC Shoes. And lastly, remember to gift the one that suits your friend's personality.
6. Perfume
Gifting your best friend with a fragrance is probably the best thing you can do. Whenever they wear it, you'll come to their first. If you are planning on giving perfume to your lady friend then I recommend you to go for a rose-based fragrance with light spicy notes and vanilla. For your guy friend go for something musky, tobacco, vanilla, and spicy accords. You can go for brands like Gucci, Nautica, Guess, Paco Rabanne, Rasasi, Armaf, and Salvatore Ferragamo.
7. Personalized Mugs
Personalized coffee mugs are in trend these days and I don't think they'll go out of fashion anytime soon. When someone wants to give something safe that doesn't require that much thinking, they usually go for coffee mugs. So if you're planning on gifting one, then do make sure to check out ferns and petals' official website for best possible results.
8. Personalized Cushions
This is something you don't want to give to your guy friend. Lol. But if you are searching for something for your lady friend then this might be the best option available for you. Add a photo of you and your bestie on a cushion and give her the best friendship day gift ever. It would be great if you could imprint something closest to her heart.
Suggested: 10 Best Practices That Inspire Me Everyday
9. Wallet
This could be the ultimate gift you can give to your bestie. If your friend is using an old and beat-up wallet, this friendship day you can gift them the gift they deserve. Considering the fact that you are often judged by your wallet, having a perfect looking one just by your side will give you some extra confidence boost.
10. A Friendship Band
When you have nothing left with you but just 50 bucks, then go ahead and buy yourself a friendship band. Not only would it signify the best meaning of friendship day it won't make a hole in your pocket.
Wrap Up
Those were my recommendations for this year's friendship day. If you think this list helped you in making a decision, then do let me know by dropping a comment down below. Not only I'd appreciate it, but it'll motivate me to create more content like this.