Top TV Shows Coming Up With New Episodes
Everything came to a standstill by the government before the next order when the countrywide lockdown was enforced. After 3 long months things get normal again, but with social differences. Nearly every industry suffered from this pandemic and shutdown, including our favorite TV industry. But now the Maharashtra administration has allowed regular soap films to launch. In the meantime, the CINTAA has announced that their artists will not resume their work until they are paid due. Below is the list of top TV shows with all-new episodes and will resume:
TV Shows Coming Up With Fresh Episodes
1. Kumkum Bhagya:
The Kumkum Bhagya makers released a promo of the lovey-dovey moments of Abhi and Pragya and said they would come in July with fresh episodes. "Kya aap ko yaad hai #Abhigya ke yeh pyaare pal? Inn palon ko hum phir lekar aaraha hai #KumkumBhagya ke naye episodes ke saath aur karenge naye kal ki sunheri Shuruwaat iss July se, tab tak dekhte rahiye aise hi khaas pal, sirf ZeeTV par.
2. Choti Sardarni:
Avinesh Rekhi 's makers and Choti Sardarni's Nimrit Kaur released a promo of the show, promising to start from where they stopped. The caption read: "Choti Sardarni 's creators have vowed to return from where they left off. The promo read: Gill parivaar ki kahaani jahaan thi ruki ab hogi firse wahi se shuru! Dekhiye new episodes of #ChotiSarrdaarni, jald hee.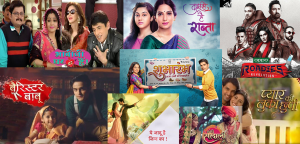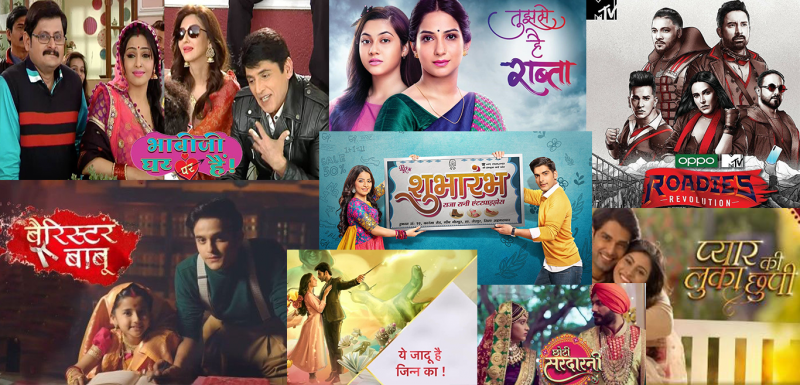 3. Shakti-Astitva Ke Ehsaas Ki:
Shakti-Astitva Ke Ehsaas Ki is set to resume shooting, too. Talking about it, producer Pawan Kumar told BT, "Yeah, we started shooting as we got the required permission from the Maharashtra government. We 're taking all the necessary measures for our team 's health. It 's crucial that our workers, particularly those on regular wages, get to earn their living. We 're sanitizing the set every hour and taking every precaution."
4. Roadies Revolution:
As of June 27, Roadies Revolution will go on air. The channel shared a promo with this caption: "Are you ready for the bang? Revolution waapis aa raha hai! Catch all-new episodes of OPPO MTV # RoadiesRevolution on MTV India starting June 27th, every Saturday, 7 PM.
5. Pyaar Ki Luka Chuppi:
Pyaar Ki Luka Chuppi's shoot has also started, said producer Pawan Kumar who is also Shakti's producer. Actor Aparna Dixit, who plays the lead in Pyaar Ki Luka Chuppi, said to BT, "Everything's different now. So few people were on the set; the others came only as appropriate. Everyone was wearing masks except us, so we couldn't wear camera masks. Our temperature was tested every hour and we also had to sanitize our hands. I was wearing my own make-up kit and because I was on it, I was wearing my own make-up kit.
6. Kundali Bhagya:
Fresh episodes are also to be seen by Kundali Bhagya. The developers posted an old video, writing: "#KundaliBhagya #Sherlyn ka sach kya kabhi #Preeta bahar laa payegi? Dekhiye aage ki kahani #KundaliBhagya ke naye episodes ke saath aur karenge naye kal ki sunheri Shuruwaat iss July se. Tab tak ke liye aise hi dekhte rahiye inke khaas pal, sirf #ZeeTV par. #KundaliBhagya #PreeRan #Preeta #Arya #comingsoon #MahaRecap #NayeKalKiSunheriShuruwaat.
7. Barrister Babu:
With a fresh season and fresh shows, Barrister Babu will continue too. The makers wrote: "kya hoga Anirudh ka, Bondita ke liye sabse bada faisla? Dekhiye #BarristerBabu ki nayi shuruaat, naye episodes ke saath, jald hi sirf #Colors par"
8. Yeh Hai Chahatein:
The promo of Ye Hai Chahatein from Ekta Kapoor featured the show's lead actress-Sargun Kaur Luthra aka Preesha. The promo was filmed at home, and it is shown that Preesha assures the viewers that their wait is over. This post's caption had been: "Kya miss kiya aapne? Preesha ban gayi Carrom champ aur Saransh ne seekh liya Ganesh Aarti! Dekhiye #YehHaiChahatein ke Naye episodes, Jald hi StarPlus par.
9. Yeh Jadu Hai Jinn Ka
Yeh Jadu Hai Jinn Ka's promo confirmed that the new season and new episodes will come in. Aditi Sharma, who plays the female lead, Roshni, shot her home on the promo, which has now become the new normal. The post read: "yaar ka Jadu lekar #RoshAn jald hi waapas aa rahe hain! #YehhJaduHaiJinnKa, New episodes, Coming Soon on StarPlus.
10. Bhabiji Ghar Par Hain:
Bhabiji Ghar Par Hain to start filming from June 28 to July 1 according to our reports. Aasif Sheik and Shubhangi Atre, where his character will be seen teaching English to Angoori 'bhabhi,' will soon be out on the promo of this season.
Suggested: 7 Best Voot Web Series That We Must Watch
11. Tujhse Hai Raabta:
Tujhse Hai Raabta will also resume soon and assured its makers that new episodes would come out. Here's what the makers wrote: "#Arthav ki najane kitni koshishe, kabhi bhi #Kalyani aur #Malhar ka pyaar kam nahi kar payi. Unki kahani hum phir lekar aarahe hai #TujhseHaiRaabta ke naye episodes ke saath aur karenge naye kal ki sunheri Shuruwaat iss July se, tab tak ke liye dekhte rahiye unke purane pyaare pal, sirf #ZeeTV par.
12. Shubharambh:
The Shubharambh of Mahima Makwana and Akshat Sukhija will also put in new series. They fired the video at their respective houses.
Conclusion:
The TV production fraternity — broadcasters, producers, and workers — has resumed shooting in a major relief for the viewers of everyday soaps after resolving issues that were holding back new shoots. There was a deadlock between the sides over pay, benefits, and staff housing problems. Star India, Sony Pictures Networks, and Zee Entertainment Studios will begin screening fresh episodes of selected shows from July 13, with the agreements in effect.