E-commerce Failures and Mistakes
Nowadays, with the rise in mobile applications, the eCommerce industry is growing at a very fast speed. But to maintain a good position in the marketplace is not an easy job as you need to implement various strategies in it from time to time. In the present competitive market, eCommerce start-ups fail due to various reasons, and to acquire a good position in the market you need to be very attentive. If you are going to start a new eCommerce business, then you may face quite a lot of confusion for starting up your new business. But don't get panic as there is a way to reduce the mistakes you make, so you don't have a failed start-up company. Thus, it is important to clear about a few things before you start an online business.
In this blog, we are going to discuss the top 10 reasons for E-commerce failures and also help you to understand the things that help in the growth of your eCommerce start-up.
10 Reasons for E-commerce Failures
1. Uploading the Poor Content
Even, if you've got a great product but you are uploading copied or poor-quality content on your e-commerce website or app then you're automatically making a big mistake. While adding content on the website conduct market research and know about the latest techniques and ways to make your content appealing. Adding poor content copy makes a bad impression of your business in front of your customers. To avoid this mistake, you can use Grammarly and can boost your brand value.
2. Improper Return Policy
It is one of the main reasons behind the Failure of E-commerce in India. It does not matter how good you are doing in your business but having a poor return policy can impact the growth of your e-commerce store. Not having a customer-friendly and understandable return policy will make your business unauthentic. This way you cannot expect good growth. Make sure to add customer-friendly return policies under each product on your site and also provide the details about them with their receipt to avoid confusion later.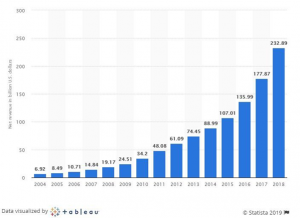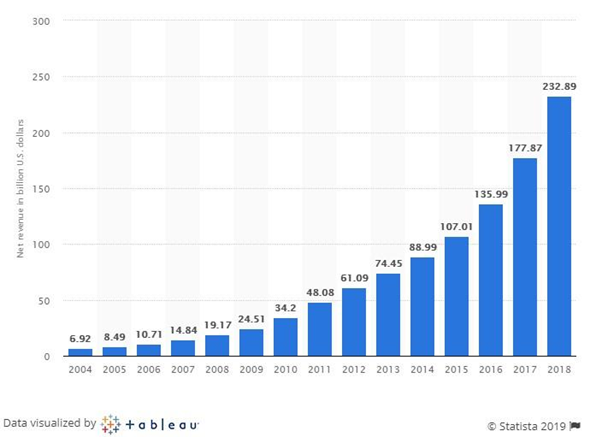 3. Lack of Planning 
The COVID-19 outbreak has changed the way businesses work online. It has majorly impacted the e-commerce. The lack of business planning is the reason behind the Failure of E-commerce in the Lockdown period. Before starting a new business, you need proper market research to create a business plan that helps you to survive in the market even in a tough situation. Otherwise, you cannot survive in this tough competitive marketplace.
4. Poor Customer Support 
IN the present scenario most of the businesses are facing issues due to poor customer support. The e-commerce stores are not able to fulfil the delivery demands of customers in the lockdown period due to a lack of staff. Several issues led to the E-commerce failure in India in the pandemic situation.
To run a successful store, you have to be all set to serve the customer in any condition. Also, if any customers have any problem related to the order, then you have to take action on those queries instantly. If you do not provide on-time customer support, then customers will pay no attention to your site the next time.
Suggested: Reasons Behind TikTok Rating Goes Down to 1.2 Stars on Google Play
5. Lacking Marketing Strategy
An effectual marketing Strategy is important for the success of all businesses. To stay ahead of your competitors, you need to connect with your audience to collect their feedback and then analyze where you are lacking. Without doing thorough research, you cannot compete in the marketplace. After that, you have to check the strategies your competitors are using to attract the customers. This helps you in making a good marketing model.
6. Complicated Checkout
The complicated checkout process is one of the primary reasons for E-commerce failures in India. To avoid this mistake, you need to create a short checkout procedure that doesn't require any registration steps. This step will avoid frustration in customers and help them purchase the products of their choice easily. You can add the option of "Skipping the registration process" that makes the checkout much easier and save their time.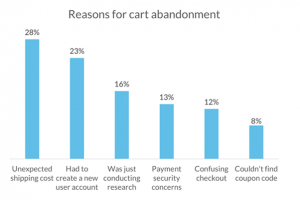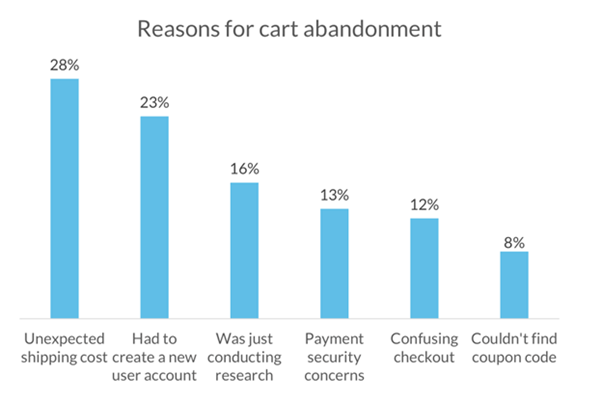 7. Poor Navigation Features
The navigation feature is one such thing that attracts the customer towards the website. As mentioned above, try to make things attractive and simple, while developing your e-commerce website or app to ask the developers to create easy to navigate features. Avoid the critical navigation elements in your startup store. Poor navigation will annoy the visitors completely and keep potential customers away from the site.
8. Poor Optimization of Keywords
When it comes to optimization, you need to implement the right SEO strategies for your e-commerce store. To bring more customers to your store, you need to optimize your website with both the highest volume and lowest volume competition keywords. In addition to this, you also need to optimize the title tags to give your site the best possibility of ranking in Google search results.
9. Poor UI and UX Design 
Making the UI and UX design of your e-commerce store unique is a significant feature to attract the audience towards the business. Poor UI/UX design is one of the reasons behind the failure of E-commerce in Lockdown.  A good design will attract customers to your site. Customers nowadays first notice your user interface design that makes the search process comfortable and easier, then they will purchase from it.
10. Hidden Delivery Cost 
The hidden delivery charge is one of the major reasons why people leave the products in the cart. To avoid such an issue, you can mention the delivery charges on the product page to avoid the end-time problem. As a start-up business holder, you cannot afford the delivery charges thus it is a good option to provide complete details about the shipping cost to the customer. That is good for your online business.
Conclusion:
In the current lockdown period, e-commerce businesses are facing a huge failure rate due to varied reasons. Several mistakes occur when building an e-commerce website, but as a start-up owner, you need to pay proper attention to all the reasons for E-commerce failures to make your business grow successfully.
Hopefully, with the above mentioned 10 reasons for e-commerce failure, you will not make a mistake on your way to building a successful E-commerce online store.