Smart Home Products To Buy In 2020
Smart home products are taking over the world like a hail storm. As a matter of fact, the global smart home market size in 2018 was estimated in between $70 billion to $75 billion. According to experts, the number is expected to grow with CAGR of 15% from 2019-2025. We found out that the USA holds a regional smart home market share of 28% which to be honest is quite surprising.
We also came across the fact that Alexa smart speaker is the most sold smart home product ever. It looks like every single one of us prefers ease over anything else. For that reason, we thought it would be right to enlist some of the best smart home appliances you can buy in 2020. So, if you are looking forward to purchasing one, then this might "just" be the article for you.
Top 10 Outdoor Smart Home Products
1. cFloat
This is a perfect gadget one can own if he/she has a pool. It is a known fact that cleaning a pool is quite a hefty task. There's a lot of scrubbing involved and on top of that, you have to change the pool filter every now and then. You also have to monitor the Ph levels. Now, you'd be surprised to know that all of those tasks can be done with cFloat. If you haven't got the idea yet, then let us tell you that this is a pool water monitor. You just have to toss it in the pool and it will automatically show you the temperature, chemical levels, and the weather.
2. Husqvarna Automower 315X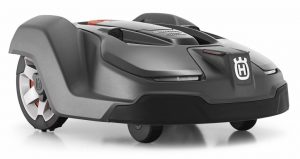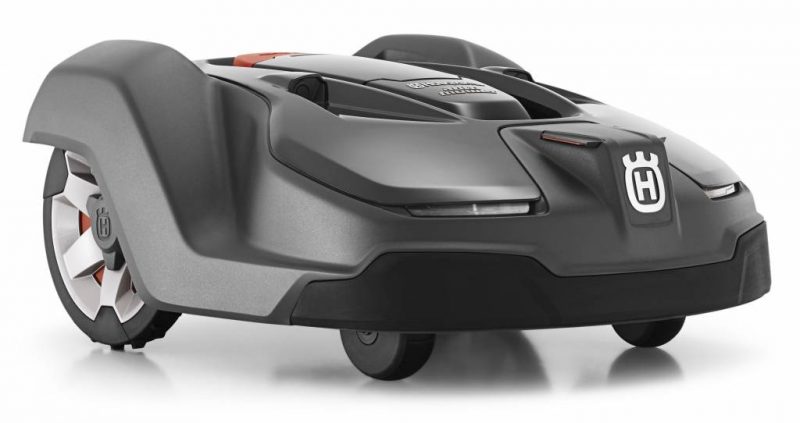 This is said to be the most advanced and amazing robotic lawn mower ever built. The mower comes packed with Bluetooth and cellular radios for hassle-free remote control with your smartphone. It also has GPS which can be used for tracking its mowing progress anywhere in your vicinity.
It proved itself to be one of the quickest robotic mowers ever tested. So if you are looking for a perfect lawn mower then don't forget to check this out. You'll be amazed for sure.
3. Ultimate Ears MEGABOOM 3 Bluetooth Speaker
Now you must be thinking why we included a Bluetooth speaker on this list. Well, let us tell you that this is no ordinary Bluetooth speaker. The MEGABOOM 3 model of UE is said to be the perfect companion for those energy-packed pool parties. With that being said, the speaker is waterproof and comes with an intense bass effect.
The speaker is quite big when compared to other Bluetooth speakers in the range which makes it suitable to play music outside. The company is claiming MEGABOOM 3 to be highly durable and can withstand drops and spilled drinks.
4. Coolest Cooler
Looking for the coldest of coolers to store your beers or any other drink? Well, if that's the case then we've got a perfect solution for you. The Coolest Cooler is a bigger and better plastic insulated box that comes with a plethora of gadgets. You'd be surprised to know that it has various serving utensils, a Bluetooth speaker, a bottle opener, a portable battery that is capable of charging your phone, and like that wasn't enough, it has a blender.
Since it has so many features latched on to it, you'd have to pay an exceptional amount than any other regular cooler.
5. Ring Spotlight Cam Battery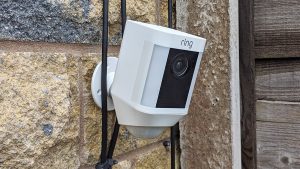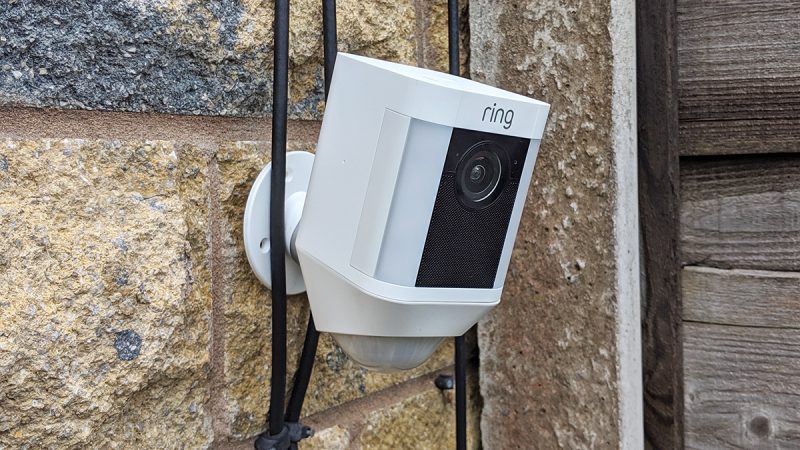 Are you looking for a perfect solution that could keep your backyard both lit and secure at all times? If yes! Then look no further than the Ring Spotlight Cam Battery. It's a perfect combination of a spotlight and a camera that can show you who's wandering around your property; be it day or night. The gadget works exceptionally well in both snowfall and rain.
It has the capability to illuminate your backyard with ease and it comes with a loud siren that helps draw attention to any intruder coming your way. The best part about this spotlight camera is the wiring which doesn't exist. The reason being, it is powered with a battery pack that could run for six months straight.
6. Philips Hue Appear Outdoor Wall Light
If you are looking for a perfect set of outdoor wall lights to pimp up your garden or walls, then this is something you can consider looking at. Coming from a reputable brand, the Hue Appear Outdoor Lights are perfect to set the mood lighting for your exterior walls.
The light comes with over 16 million LED colors to choose from. It means you can "paint" your outdoor walls in any possible color, for instance red, white, blue, and yellow and so on. You can also set them to different colors to make your house stand out from the rest.
7. Master Lock 4401DLH Outdoor Bluetooth Padlock
Master Lock's variety of Bluetooth padlocks will let you control your lock with a mobile application. However, the padlock is quite expensive when compared to others but it does offer automatic unlocking capabilities that can let you provide access remotely to your guests.
This is hands down the best padlock you can possibly find on the internet as it comes with a handful of utilities and features. The design itself is quite intimidating which makes it ideal for locking gates and sheds.
8. Eve Aqua Smart Water Controller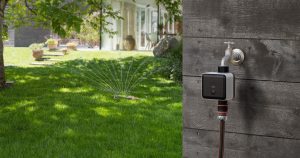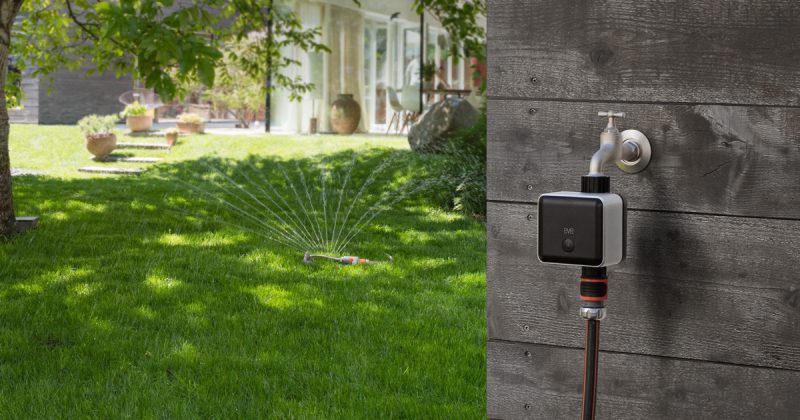 If you love gardening and want to make your lawn look amazing and lavishing then do make sure to check out the smart water controller. As the name suggests, this is a smart water controlling system that lets you set watering schedules and operate every possible aspect of it with your voice or touch.
It automatically stops the water supply exactly when it needs to, ultimately preventing overwatering. The best part is, you can operate this water controller from literally anywhere. Meaning, you can easily have your garden watered while you are somewhere else.
Suggested: Top 10 Apps To Download For A Sustainable Life
9. Netgear Orbi Outdoor
If you are looking for a wireless network extender then do make sure to check out Netgear Orbi Outdoor. Apparently, this is the best way to get your Wi-Fi network outside. It is quite practical when you don't want an LTE camera or just to get internet access outside your house.
It is proven to be a great outdoor extender as it can easily handle all your Wi-Fi needs.
10. BloomSky Sky 2
The sole purpose of this gadget is to track down the weather in your locality. We know that it is quite easy to track weather with a simple Google search, but you need to know that smart weather stations like this one are more customizable. The BloomSky Sky 2 lets you track down the temperature, rain, air pressure, along with wind speed.
It is an ideal outdoor smart home gadget for those who are storm chasers, weather geeks, or just an individual who wants to stay ahead of the weather at all times.