Top 10 Disney+ Hotstar Webseries
Hotstar has also been one of the top streaming providers in India. The platform first became famous for hosting sporting big-ticket events like the Indian Premier League. It's also been a hot repository of some of the best English television shows you can watch in India though. With Disney's takeover, Hotstar was newly rebranded as "Disney plus Hotstar," and with the launch of new Disney TV shows and movies, it became much more appealing.
Hotstar also houses the biggest, most popular TV shows from the likes of HBO, Showtime, ABC, and more, in addition to hosting a huge collection of Disney content. But we've gathered all the best English-speaking TV shows you can watch in this selected list of top Disney+ Hotstar Webseries right now: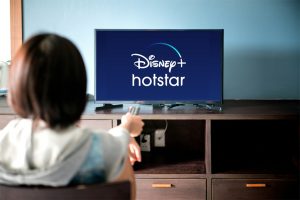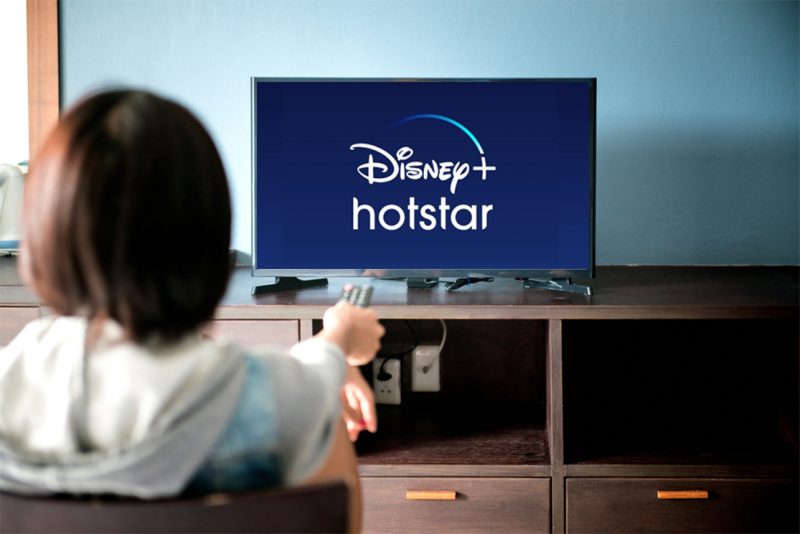 10 Best Disney+ Hotstar Webseries
1. VEEP (HBO) | CREATED BY ARMANDO IANNUCCI | TOTAL SEASONS: 7
Julia Louis-Dreyfus stars in HBO's long-running sitcom (the last season screened this year) as Selina Meyer, who finds herself as the Vice President of the United States; only to discover that it is nothing like she hoped. The humor revolves around her, based on an often surreal and bonker take-off on contemporary political circumstances. Louis-Dreyfus' performance frequently cited as one of the best shows ever, leaves this sitcom continuously exciting.
2. IT'S ALWAYS SUNNY IN PHILIDELPHIA (FX) | CREATED BY GLENN HOWERTON, ROB MCELHENNEY | TOTAL SEASON: 13
This is one of the best Disney+ Hotstar Webseries. It's Always Sunny in Philadelphia features a gang of 5 friends running an Irish bar in South Philidelphia, possibly the longest-running series on FX and Television history at large. It is not only laughed out loud funny but also contains insightful observations into sensitive subjects in diverse kinds. From being called the most ambitious comedy show to being called on crack Seinfeld, there simply seems to be nothing to bring this show to lose interest.
3. CHERNOBYL (HBO) | CREATED BY CRAIG MAZIN | TOTAL SEASONS: 1
The latest of many projects at HBO is the much talked about Chernobyl mini-series. Chernobyl series, produced with Sky UK 's association, currently holds a whopping 9.6 rating on IMDb, with critics all over the world gagging about how uncompromisingly detailed and telling it is. Based on the blast at the Chernobyl nuclear power plant in the Union of Soviet Socialist Republics, the series is exploring from inside one of the biggest man-made accidents of all time.
4. THE NIGHT OF (HBO) | CREATED BY RICHARD PRICE, STEVEN ZAILLIAN | TOTAL SEASONS: 1
"The Night Of" is a thorough and laboriously slow process that deals extensively with the negative aspects of the structure of law and order. It features no innovative storyline or suspense, but the top-shelf stars and impeccable scripting make this one of the most strong and distinct mini-series.
5. THE LEFTOVERS (HBO) | CREATED BY DAMON LINDELOF, TOM PERROTTA | TOTAL SEASONS: 3
The Leftovers Season 1 offers a hook that will appeal to everyone watching the MCU's last few films. Nonetheless, what follows offers you some of the most uncompromisingly sincere and suspenseful TV Drama you'd ever see. The cast of Leftovers includes powerhouse performances by Justin Theroux (Writer – Tropic Thunder), Carrie Coon (Fargo) and Amy Brenneman, the show scaled tenfolds when the story hits personal notes of grief, acceptance and the power to remember the sadness. Consider it one of the best TV shows on Hotstar.
 6. BIG LITTLE LIES (HBO) | CREATED BY DAVID E. KELLEY | TOTAL SEASONS: 2
Season 2 of the Big Little Lies has hit the web and the HBO series has landed all guns blazing as expected. In addition to the legendary presence of veteran actor Meryl Streep, the cast of all woman character 's Big Little Lies was a major hit back in 2017. Not only has the show featured some of the best television performances in the past decade, but it has also carefully deconstructed that even families with a rich outlook have hidden secrets that are often terrifying and unbearable.
7. LOUIE | CREATED BY LOUIS C.K. | TOTAL SEASONS: 5
For American comedies where Louis C.K takes on several roles – he performs, directs, edits, and produces this film, Louie is a series where functions organically as a reflection of himself. Like the 90's hit comedy Seinfeld, the FX series was turned down after five genius seasons because of the revived harassment charges against him.
8. BETTER THINGS (FX) | CREATED BY PAMELA ADLON AND LOUIS C.K | TOTAL SEASONS: 4
Starring Pamela Adlon (Californication fame) as a divorced Hollywood actress struggling to repair her life and handle her three daughters' lives, this FX show immediately shot Adlon to the fame with consecutive wins at the 2017 and 2018 Primetime Emmy Award for Outstanding Lead Actress in a Comedy Series. The show was reported to keep the viewers entertained with a fresh and frequently ignored feminist verve that breaks new ground now and then.
Suggested: 10 Best Shows on Netflix You Must Watch
9. THIS IS US (NBC) | CREATED BY DAN FOGELMAN | TOTAL SEASONS: 3
This is US season 3 also amplified the suspense with a series of compassion, kisses, and laughter flowing into heightened moments of excellent TV watching. The show shot to fame after the lives of two families and their three children when Sterling K. Brown won multiple awards – including a Golden Globe win for his portrayal of Randall. The series has been known to pull everybody's heartstrings with sometimes relatable suspense and characters.
10. BARRY (HBO) | CREATED BY ALEC BERG, BILL HADER | TOTAL SEASONS: 2
Barry Season 2 has also been declared one of the best television shows screened over the decade. The darkly comic HBO show features Bull Hader as a hitman who travels for his latest mission to Los Angles, only to find him roped in an acting class. Winner of several Emmy awards, the series smartly balanced the indulgences toward the anti-hero with a poignant analysis of character. Looking at recent series on HBO, Barry is certainly one of the best Hotstar premium TV programs.
Conclusion:
Which is the best Webseries on Disney+ Hotstar? Unlike Netflix and Amazon Prime Video, in the originals department, Disney's streaming service to India isn't very good. Anything local worth picking, and just a handful in Star Wars globally.