Digital E-wallet Apps
In this blog, you will find some useful information about top 10 digital e-wallet apps in India both on the Android or iOS platforms. Let's have a look!
The rise in mobile app development technology has changed the way the payment gateway industry is working these days. These payment patterns have evolved new innovative ways of online shopping. The demonetization announced by the government has changed the Indian Financial system drastically and made the country cash-less economy.
The main concept behind this demonetization step was to remove the corruption of older currency notes in the year 2016. The concept boosts the demand for mobile wallet apps and apps like PayTm got huge recognition during this time due to the lack of physical cash.
The mobile wallet is a leading concept in India that has been beating credit card handling and is gradually beginning to swap the old traditional payment methods.
The mobile app wallets are virtual mobile-based wallets where one can easily store cash for making offline and online payments. There are different types of mobile wallets in India which are used by people according to their choice, and the type of usage and payments that can be made.
Wallets are growing speedily as they assist in escalating the rate of transactions, particularly for online e-stores and all types of marketplaces have incorporated with such mobile wallets too.
Suggested- 15 Pros And Cons Of Digital Life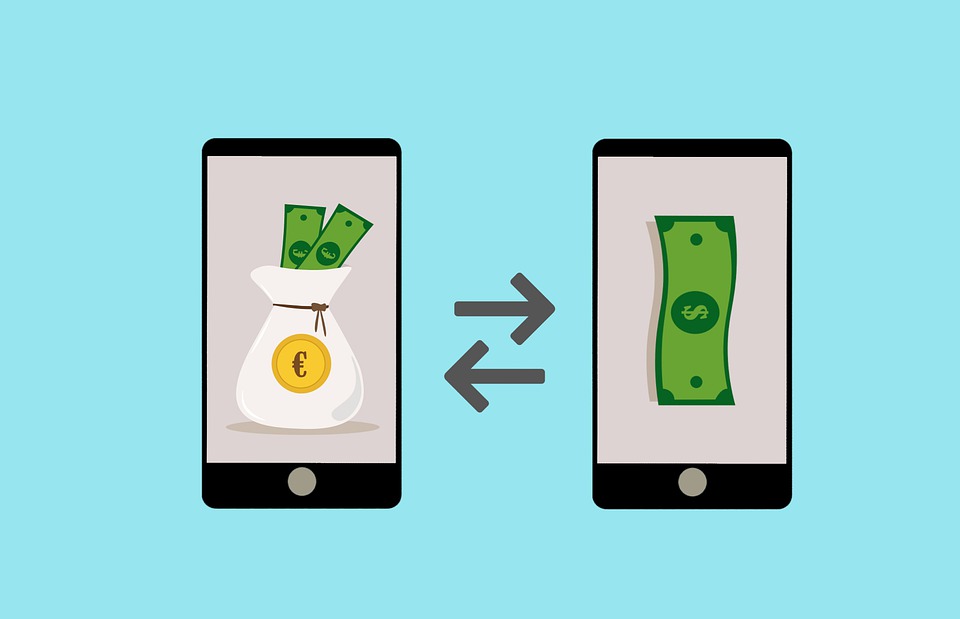 What Is a Digital E-wallet Apps in India?
A mobile wallet apps or digital e-wallet apps is nothing but a digital version of the online bank account with all types of transaction services. It is easy to use a mobile e-wallet just by downloading the app from the Apple App Store or Android Play Store. The mobile wallet can be incorporated with UPI payment service for instant money transfer to anyone. Even these days many mobile wallet apps also provide its users with a virtual Debit card, which you be used at any e-commerce store across India.
1. PayTM
Without any doubt when it comes to online payment PayTm is the first digital e-wallet app that has revolutionized the mobile e-wallet market. It is one of the largest ecommerce mobile wallets that come in mind to store money and make fast payments. PayTM was launched in 2010, the company works on a semi-closed model and has a huge user base. It is easy to use this app where a customer can add money to the wallet and can pay money to merchants. In addition to this, with the help of this app, it is easy to book a movie ticket, bill payments, transfer money to others and much more.
App installation: 100 Million on the Android Play Store.
2. Citi MasterPass
The leading Citi Bank India recently launched India's first global digital wallet "Citi MasterPass', for quicker and safe online shopping. By using this wallet, the users become the first in this country to be able to shop at more than 250K e-commerce stores. It guarantees faster transactions with a single click on almost all the online merchants via using your credit and debit cards.
App installs: 500,000+ on the Android Play Store
3. Google Pay
Google Pay digital e-wallet app was well-known as the Tez app. This is a part of the Google system thus the company has scaled up its user base really speedily, even the app was a late participant. Most of the people in India are using this app to make the transactions, pay bills, send money to anyone and make payments online, and much more. Since you can use this Google Pay application with your existing bank account which means your money is protected with your bank. There is no need to get panic while using this app as you don't need to do some extra KYC steps t secure your account – which is required for all the other digital e-wallet apps.
App installs: 100 Million on the Android Play Store
4. Amazon Pay
Amazon Pay is a prime online payment digital e-wallet app which is a fast processing service that is owned by Amazon. The services were launched in 2007 globally and India, the services inaugurated in 2017. The company mainly offers the users the option to pay with their Amazon accounts on exterior merchant websites, including supermarkets like BigBazaar, etc.
App installations: Undisclosed
5. HDFC PayZapp
PayZapp is a digital e-wallet app giving you the authority to make a transaction in just single tap. With HDFC PayZapp, you can pay all type of bills; recharge your DTH data cards, and book movie and flight, bus, and hotels. With approximately every app use the user receives some loyalty rewards from the app that the user can avail anytime.
App installs: 10 Million on the Android Play Store
6. Mobikwik
MobiKwik is a free to download digital e-wallet app that actually connects more than 25 million users with over 50,000 retailers and more. In this app, you can add your information and your bank card details through which users can easily add money to recharge, and pay bills and shop at a variety of marketplaces. The app is growing at fast speed and has also just united up with diverse restaurants and mega marts to make the user experience more appealing.
App installs: 10 Million on the Android Play Store
7. BHIM Axis Pay
This app does not need any introduction as it is well popular in India. BHIM Axis Pay is a banking app that lets its users transfer the money instantaneously to anybody using just the Smartphone. The UPI integrated app helps in making a variety of payment processes starting from online recharges to booking tickets in a straight line from the digital e-wallet app.
App installs: 1 Million on the Android Play Store
8. PhonePe
As we know that PhonePe is now a part of Flipkart. So the authenticity of the app has automatically increased. The app started in 2015 and the app crossed 100 million downloads in just 4 years of time. It is trouble-free to make payments through UPI on PhonePe. The app has got a high-quality UI and is one of the safest and gives best ever online payment experiences in India.
App installs: 100 Million on the Android Play Store
9. ICICI Pockets
Well, the app ICICI Pockets is launched by ICICI a digital bank that offers a mobile wallet or digital e-wallet app for all customers. The app also provides the choice of connecting any bank account in India to support your mobile wallet and make transactions. Like other apps mentioned the apps also offer complete payment options on a range of platforms. One thing that makes this app diverse from others is that the wallet uses a virtual VISA card that allows its users to carry out any payment process on any website or mobile application in India. The app offers special deals to its users from time to time.
App installs: 5 Million on the Android Play Store
10. Yono by SBI
Yono app was launched by SBI (State Bank of India) that helps users to transfer money from one account to another using bank accounts. Like other apps in the list, this digital e-wallet app is also used for payment of bills, recharge, hotels, shopping, book for movies and much more. It is a semi-closed type of mobile e-wallet that offers service in approx 13 diverse languages and can also be used by other bank customers as well. With this app users can also set reminders about their pending payments, money transfers carried out.
App Installs: 10 Million on the Android Play Store
Conclusion:
In simpler words, we can say that digital e-wallet app growth point outs the increasing need for efficient payment methods. These apps offer a much more secure, faster way for online shopping. Even the brick & mortar stores are also using these apps because of their growing demand. The start-ups and large corporate businesses are continuously on the lookout for customer-friendly technology, thereby giving more value to the customer. Moreover, let us know your views about using these mobile wallets in the comments below. Also, subscribe to our blog to stay updated with some more interesting topics.