Top 10 Apps For Sustainable Life
The era in which we are living is dependable on technology. Sustainability is the essence of our time and efforts and thanks to the ever-upgrading technology, it is becoming easy to embrace and understand.
It's long past time to dust off the mantra that many of us were taught in elementary school- reduce, reuse, recycle. Earth is facing a climate emergency that's putting future generations at risk.
Over the past few years, scientists have reiterated that being eco-friendly is not the only solution but considering choices like improving energy efficiency and restoring ecosystems might work out. There are ways with which one single person can make a huge difference.
For an instance, considering more ethical shopping techniques, eating less meat, using reusable bags, unplugging appliances when they are not in use, and reducing water waste are all ways to be more eco-conscious from home.
Thanks a ton, to the upgrading technology, you are not on your own as you try to be more eco-friendly.
10 Best Apps For A Sustainable Life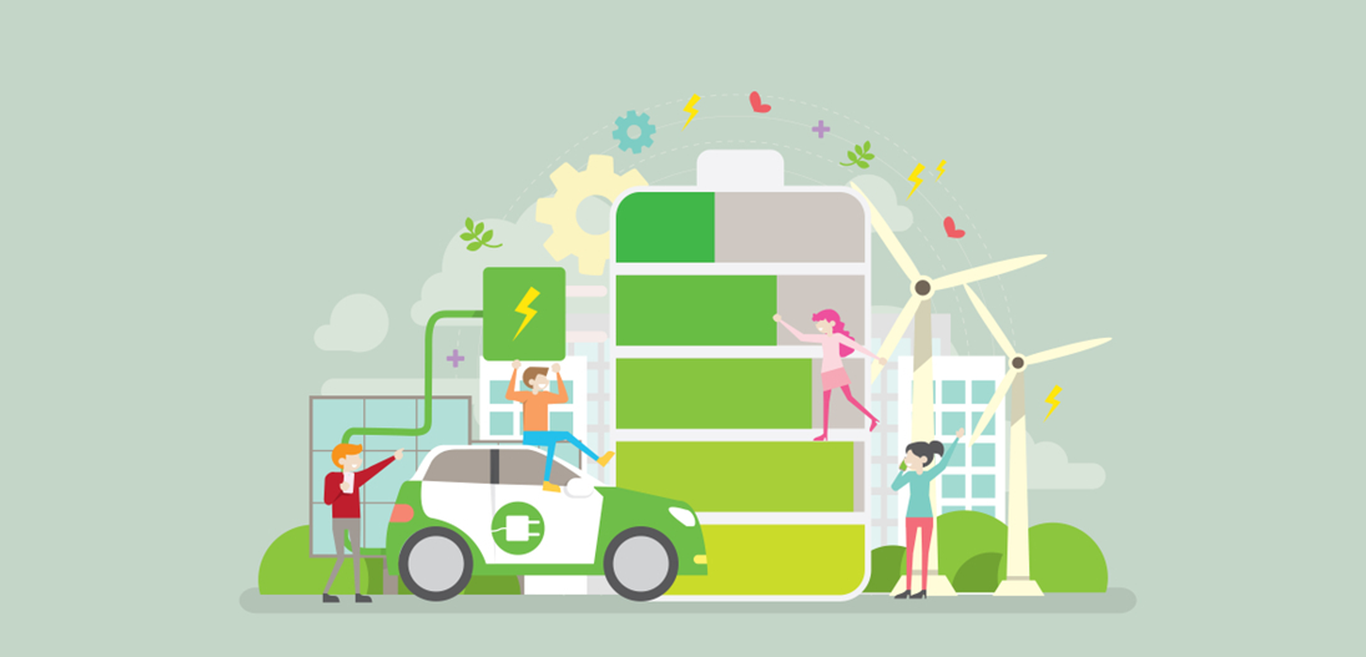 1. OLIO
The first to hit our list is Olio, an app working right for the food sector. It brings back to the community that was getting lost in our fast and busy days while fighting food waste. On the platform, users can offer and find food from other members. Borrowing food instead of buying is another eco-friendly change that you can incorporate into your life. The app is available for both iOS and Android. You can help reduce food waste by simply clicking a photo of the items you want to share and, any neighbors who also use olio will get an alert.
2. Too Good to Go
Another best platform to fight food waste as it addresses various restaurants, bakeries, and supermarkets. A service that serves over 22 million people across Europe. It saves over 100k meals per day and reduces the amount of food waste in each country. It provides discounted meals to millions. You can download the app on iOS and Android and look where the app serves in your area or not.
3. Paperkarma
The app is available for both platforms such as Android and iOS. Now, you can reduce the amount of paper junk mail coming to your house. Just use the app to take a photo of the mail you no longer wish to receive. Mails include items like catalogs, charity donation requests, credit card offers, or mail for the previous resident. You can also select the name or address to remove it from the company's mailing list, and tap unsubscribe.
4. Ecosia Search Engine
Before you next deep-dive into an internet rabbit hole, try out the Ecosia extension for Chrome. It uses the profits that it makes from your searches to plant trees. During the recent Australian wildfires, Ecosia directed all of the search profits to plant trees there. It works around the world and publishes monthly financial reports for accountability. The app is available for iOS and Android.
5. Tap
Plastic pollution is one of the monumental problems of today's era that is well understood by the generation. The center for international environmental law predicts that by the end of 2050, the annual plastic emissions could exceed 2.75 billion metric tons of Carbon dioxide.
The tap app can help you find refill stations on the go. The app will show you a station's location, the fastest walking directions, and details about the water at a certain location. It'll let you know, for instance, if you can get it chilled, filtered, sparkling, or flavored.
6. iHuerting
Keeping a garden is a great way to control what goes into the environment. Keeping a garden alive is where the challenge arises. To make your thumb greener, check out the iHuerting app on iOS and Android. The app reminds you to fertilize, water, and care for your plants. The app includes a guide to pests and diseases, as well as organic solutions.
7. Think Dirty
Don't go on the name of the app! Think Dirty can help you find eco-friendly cosmetics and beauty products. The app helps you learn about potentially toxic ingredients in personal care and makeup products. Think dirty rates products on the dirty meter, taking into consideration ingredients, certifications, and health impacts. You can keep track of the items you already own in My Bathroom rating. The app is available for both iOS and Android.
8. Giki
The app is limited to one country-UK, but if you live in the UK, the app is a quick way to find out if a product is eco-friendly. Giki has a built-in scanner so, you can check items while shopping. The app awards badges based on how sustainable a product is the more badges, the better it is for the environment. It gives you information about whether a product is responsibly sourced is committed to animal welfare and is packaged with recyclable materials. If a product doesn't score well, Giki offers alternatives.
Suggested: Top 10 Ways To Identify Your Talent And Utilize Them

9. JouleBug
A funny way to live sustainability as a challenge and learn a lot out of it. A user-friendly platform you will earn points and achievement for your sustainable and simple daily actions and go higher in the score with other members of the community. The best thing about the app is that you can challenge your family and, in the end, let's everyone wins.
10. Depop
The best way to revamp your closet, without having to worry about finding the right sustainable brands and spending too much money. A classic second-hand market! Sometimes, a new start is just the right thing to do, selling some old clothes bounded to heavy memories will make other people happy, and will free some space in your closet for new memories and latest styles.
Conclusion:
There are many other apps that you can download but if you are looking for living a sustainable life than you can go through the above list. The apps are well-known in the world and people prefer them. Moreover, the apps have positive reviews for their services.