Secret Use of Face Recognition By Rite Aid
One of the renowned drugstore chains in the United States, Rite Aid Corp, quietly added facial recognition systems to 200 stores across the country. This act proved to be one of the largest rollouts of such technology. According to Reuters, Rite Aid has deployed the technology in the hearts of New York and the metros of Los Angeles and targeted areas with lower income and non-white neighborhoods.
The retailers used state-of-the-art facial recognition for more than a year previously with a company who had links with China.
This move has taken place just over two weeks after an unprecedented hack which saw the twitter accounts of Bill Gates, Barack Obama, Elon Musk had to shut down.
Rite Aid Corp confirmed the existence of its facial recognition program in a telephone and email exchange with Reuters since February. They were even seen defending their technology use by saying it was intended to detect theft and protect staff and customers from violence. However, Reuters never found any evidence related to data forgery or the data being sent to China.
How Does This Camera Work?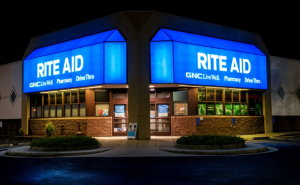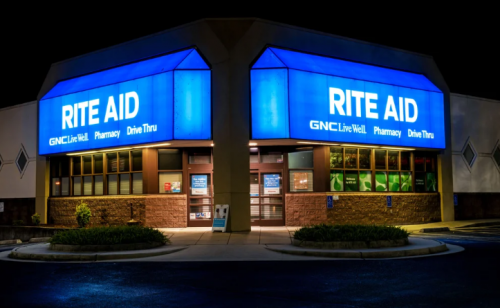 The cameras were found hanging on the ceiling, poles, store entrances, and in cosmetic aisles. Most cameras were rectangular, half a foot long equipped with the vendor's tag or logo.
The facial images of customers entering the store were matched with those people whom Rite Aid previously observed having an involvement in any sort of criminal activity. Once matched, an alert is sent to the security agents' smartphones who review the same and if found obtrusive, they could ask the customer to leave.
Not only Rite Aid, but many other stores across the United States and other countries use private facial recognition. Walmart uses facial recognition in more than 1000 stores, KFC and McDonalds have tested this technology in China and Japan, 7-eleven Australia uses the same in 700 of their stores.
Concerns have been steadily growing over the unregulated use of facial recognition in the United States both by private and government approved sectors. Rite Aid hasn't revealed which stores were equipped with these cameras, however, Reuters found the same at 33 out of 75 Rite Aid stores in Los Angeles and New York since last October till now.
Stores in underdeveloped or impoverished areas were lucky enough to escape the wrath of these facial recognition cameras as compared to those in the urban areas. 17 of 25 stores in poorer areas had the systems, whereas, in the urban areas it was 10 of 40. Racial discrimination was always a part of this which included Black and Latino residents and more than three times as likely to have the technology.
'The dire need for a national conversation about privacy, consumer education, transparency, and the need to safeguard the Constitutional rights of Americans," said Carolyn Maloney, the Democratic chairwoman of the House oversight committee, which has held hearings on the use of facial recognition technology.
The global outrage which took place courtesy the novel coronavirus has turmoiled the relation between other countries and China. The funding of the Chinese government in these security cameras is one of the major aspects due to which people in the US have hardships over this consent.
U.S. Senator Marco Rubio, a Florida Republican and acting chair of the U.S. Senate's intelligence committee said, "The Chinese Communist Party's buildup of its Orwellian surveillance state is alarming, and China's efforts to export its surveillance state to collect data in America would be an unacceptable, serious threat."
All this could be a big toil for the United States as the information gathered by the China-linked company could ultimately mean that it might traverse and land into their government's hands.
Suggested: Flipkart Acquires Walmart India To Launch Wholesale Business
"If it goes back to China, there are no rules," said James Lewis, the Technology Policy Program director at the Washington-based Center for Strategic and International Studies.
Many a time, Rite Aid Corp was seen defending their act based on technology and color. In interviews with 10 current and former Rite Aid agents, they told Reuters that the system they initially used in stores was made in a company named FaceFirst whose roots are backed by US investment firms. They quoted, "It doesn't pick up Black people well," one loss prevention staffer said last year while using FaceFirst at a Rite Aid in an African-American neighborhood of Detroit. "If your eyes are the same way, or if you're wearing your headband like another person is wearing a headband, you're going to get a hit."
The unregulated use of facial recognition has already created a fuss and numerous companies including Amazon and Microsoft said that they are pausing facial recognition contracts until the government passes laws regulating its use and sale.
Rite Aid, however, issued a new statement after Reuters' findings and said it had turned off its cameras. They quoted, "Other large technology companies seem to be scaling back or rethinking their efforts around facial recognition given increasing uncertainty around the technology's utility".
Conclusion:
With time it is very important to adapt to the new brimming technologies. However, always there are negative and positive aspects of the same and one has to be smart enough to make an apt choice. Therefore, the technology used for someone's greater good will always help in the longer run.