Shakuntala Devi – The Human Computer
Over the years, Bollywood has made many inspirational movies which include biopics like, Paan Singh Tomar, Bhaag Milkha Bhaag, MS Dhoni-The Untold Story, Soorma, Bhagat Singh to name a few. One more addition in this fray is Shakuntala Devi-The human-computer of India.
Amidst the lockdown, online streaming paved the way for people who were seeking virtual entertainment. The platform eventually reached immaculate heights in this torrid time when new movies started releasing on the online platforms.
Who Was Shakuntala Devi?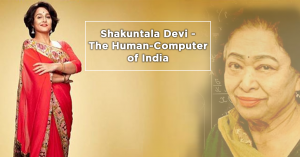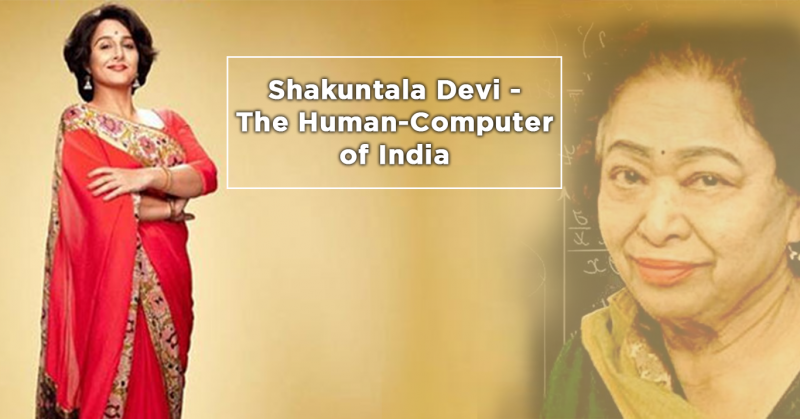 Before I proceed with the storyline of the movie, let me brief you about Shakuntala Devi. Born on November 4th, 1929 in Mysore, Karnataka, Shakuntala Devi was an Indian writer, Mathematician popularly known as Human or Mental Computer. She was a magician when it comes to solving complex mathematical and arithmetic problems.
Her biggest achievements included calculating the cube root if 61,629,875, seventh root of 170, 859375, 23rd root of a 201-digit number in just 50 seconds, multiplication of two 13-digit numbers 7,686,369,774,870 × 2,465,099,745,779.
Apart from her brilliance in Mathematics, she also wrote a book in 1977 named, 'The World of Homosexuals' which was the first published academic study of homosexuality in India. Owing to a severe respiratory problem, Devi last breathed on 21st April 2013 at the age of 83.
The Storyline And Review
Written and directed by Anu Menon, Shakuntala Devi stars Vidya Balan in the lead role and the movie narrates two stories simultaneously. One story is of a girl, Shakuntala, who has had no schooling, no mentor, no formal training, but has a brain that fond of numbers and calculations. Her extraordinary brain leads her to become one of the brightest Mathematicians the world had ever seen.
The second story involves affection, expectation, disappointments, anger, and whatnot. This is a story between a mother and a daughter who seeks acceptance of love between them. They say life comes in a full circle and to understand your mother you need to step into her shoes. This lovely journey is depicted in the second piece of the story.
Ever since her childhood, Shakuntala was very much into Mathematics. At a tender age when school life is the only thing in a kid's life, Shakuntala starts earning for her family by doing math shows around her village.
As the story rolls on, she heads to the US and performs numerous math shows, competes with computers to gain the accolade of a 'Human Computer'. Slowly she sets an example for everyone and gains immense popularity as a polarizing figure. 
During one of her tours, Shakuntala meets a businessman Paritosh Banarjee (Jisshu Sengupta) who hailed from Kolkata and all of a sudden she now wanted to start a family. The two get married and after a few years, their daughter (Sanya Malhotra) is born. The merry story takes a bemused turn when Shakuntala had to settle down between motherhood and her ambitions.
The makers have not let the audience forget the significance of Shakuntala the Mathematician as the time to time they have reminded the Math genius' significance. The plot is interesting, and even the drama which director Anu Menon tried to portray came out with authority.
The struggle between the relationship of a mother and a daughter was depicted with norms and both the leading ladies were up to the mark with their powerful acting skills. The story which started with a pale setback in the outskirts of Bangalore where even the medication of the family was not easily achieved, the story was flying across nations which saw Shakuntala buying mansions and all quite swiftly.
The introduction of Ajay (Amit Sadh) as Anu's love interest gives a different angle to the story. Shakuntala suddenly turns the protagonist and does not want her daughter to marry him in the fear to lose her after marriage. Well, this was obvious to give the story an emotional angle which eventually paid off. What differences can occur in this scenario was clearly on display and the characters donned their respective roles perfectly.
At first one can easily term the movie as one which focuses on Shakuntala's life choices, but at a point, it becomes a typical Bollywood drama that depicts emotions, happiness, and tragedy on almost an equal scale. 
Suggested: An Inspiring Success Story Of Saroj Khan 
Talking about the characters the actors have portrayed, from looks to the screen presence, Vidya Balan was at the top of her game. The detailing to her character is praiseworthy which mesmerizes Shakuntala on screen. Sanaya Malhotra as 'Anu' (Shakuntala's daughter) has played his part well who primarily focuses on coming out of the shadows of her mother.
Jisshu Sengupta and Amit Sadh have brief appearances but they managed to pull off the same with ease. Apart from the individual performances, the music has tried to lift the tempo of the film which will never let you get bored.
Conclusion:

 
It is a film that will help you understand and differentiate between your ambitions and family at the same time. Vidya as Shakuntala Devi has made an impact and the people around her have graced their roles as well.
Those who are into emotional flicks should give it a watch, as the film finds a way to keep people interesting in its plot with no stereotypes. You can watch the movie on Amazon Prime Video streaming from 31st July.