Scam 1992 Web Series Review
Cast: Pratik Gandhi, Shreya Dhanwanthary, Sharib Hashmi, Ananth Mahadevan.
The rise and fall of the Big Bull Of Dalal Street, Harshad Mehta, has been beautifully crafted and depicted in Hansal Mehta's Scam 1992. It seems like Sony Liv has forced its way right at the top of the pile in terms of OTT platforms courtesy of Scam 1992- The Harshad Mehta Story as both the audience and critics have been high on praise for this masterclass.
The Backdrop
Based on the book The Scam 1992: Who Won, Who Lost, Who Got Away, Scam 1992 written by former Times of India journalist Sucheta Dalal and her husband Debashis Basu, 'Scam 1992 The Harshad Mehta Story', depicts the meteoric rise and the inadvertent fall from grace of the controversial stockbroker Harshad Mehta. A man who became the face of India's 1992 stock market scam worth Rs 5,000 Crore that shook the entire nation's economic structure.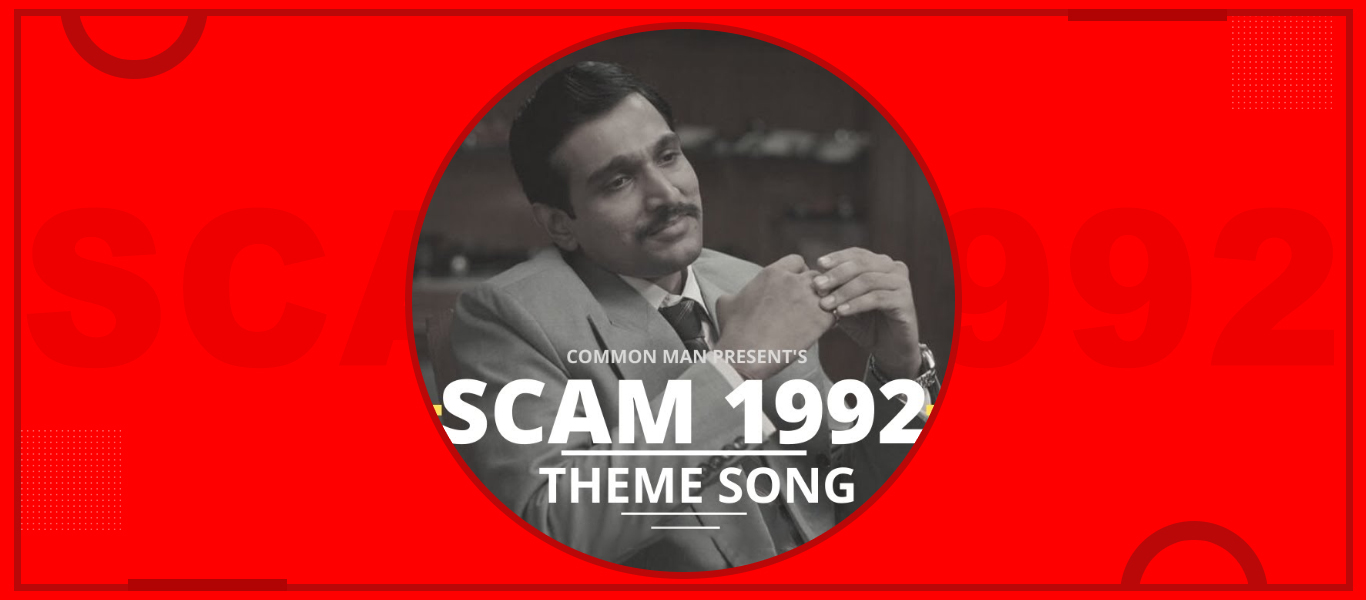 The Plot
In the opening scene itself, there's a placard that reads, 'Harshad Mehta is a liar.' With each passing scene, you will get a crash course in the stock market and banking.
The backstory portrays Harshad Mehta (Pratik Gandhi) as a common man who has the usual problems of a man who lives in a shanty cramped one-room apartment in Mumbai's Gujarati dominated suburb of Ghatkopar but dreams big. He always believed that he is meant to achieve great things in life, despite being from a family who tried to be an entrepreneur but failed miserably.
In a quest to prove to his ancestors and everyone around him who made peace with their fate, Mehta jumps into stock-broking with glee. With a brilliant mind, he soon started making profits, but he always wanted to grow bigger than his boots and wasn't satisfied with the profits he was making currently.
The Bombay Stock Exchange (BSE) functioned as a fish market in the 80s where 'jobbers' deployed by the big brokers physically cracked deals worth crores for them. Harshad soon became the Dalal Street Wizard who, now had all that it takes to play the market for his own gains.
At that time, there wasn't anything called digitization, and all the money related transactions were done physically. Physical entries meant, big loopholes in the system, and Harshad, courtesy of a brilliant mind, was quick to bounce upon these loopholes.
Having started as a mere 'jobber,' Harshad starts his won consulting firm named 'Growmore' and began grabbing every opportunity to beat the system for his own benefit. During the process, he gets some of the imperial banks involved in his get-quick-reach schemes by bribing his way through corrupt channels.
He was elevating through different levels of the stock market, making his own fairytale story. However, not every story has a happy ending, and the same happened with Mehta, who got busted courtesy of a Times of India journalist Sucheta Dalal (portrayed by Shreya Dhanwantri). How she gets evidence about the man behind the biggest Stock exchange scam in India is what you should watch in the series.
There's nothing fishy about the plot, as it is not white v/s black, but it is all grey. The story gives you a peek into the world that led to Harshad Mehta's meteoric rise only to burn later.
Hansal Mehta and his fellow writers Sumit Purohit, Vaibhav Vishal, and Karan Vyas have done a terrific job in scripting, and the story showcases the time they have invested in flawless and impactful writing. The series is distributed evenly across ten episodes, and you can not find a single glitch in acting, writing, cinematography, and other stuff.
The series has been highly praised and has taken the numero uno position on IMDb as the best OTT series worldwide. It is a must-watch for the present generation, who are unaware of this blot in India's financial history that left the government red-faced as this case was never talked about ever since it got closed. They can also get a brief insight into the stock market especially for those who are not well-versed in the stock market lingo. However, on that front, the makers have done a phenomenal job to simplify the jargon for ease of understanding.
Pratik Gandhi as the lead has glorified his appearance and character on the screen and looked majestic with his talented work. The underdog story works well with his outwit demeanor and appearance.
Suggested: Abhay 2 Review: A Gripping Story-line Blended With Outrageous Display
Time to wrap up:
On the personal front, I liked the fact that the scam 1992 web series doesn't shy away from naming names just like its source material, which itself is fascinating. If this 9-hour drama series isn't on your binge-watch list, then I am afraid what genre are you waiting for on the OTT platform to amaze you. But, I would still suggest to spare some time of your busy schedules and give this masterpiece worth a watch.