Reasons Behind TikTok Rating Goes Down
Previously TikTok rating goes down but now the device ratings are increasing because Google Play seems to have begun deleting one-star scores received by users in recent days against the video-sharing service. The controversy surrounding a video posted by famous TikTok user Faizal Siddiqui, where he shed light on victims of acid attacks and appeared to promote abuse against women, greatly affected last week's TikTok rating. Despite the video reportedly glorifying acid attacks on women, a significant number of users left one-star scores for the game on both Google Play and Apple App Store.
This was not the only big obstacle encountered last week by the successful video sharing site. Some supporters of YouTuber CarryMinati also took part in the outrage against the app which has over 60 crore users in India. And besides that, some reviewers have called for TikTok to be a Chinese download and advised people to not use it.
The public outrage's effect was seen mainly on Google Play when last week's TikTok ranking fell from 4.5 to 1.2 stars. In comparison, the app's average ranking on Apple's App Store decreased from 4.5 stars earlier to 3.5 stars. Things are looking up a little for TikTok, however, as Google has deleted critical comments because they obviously breach store policies. Ratings of TikTok on Google Play had gone from 1.2 stars to 1.4 stars at the time of filing this report.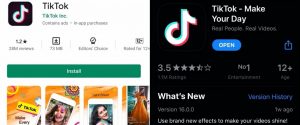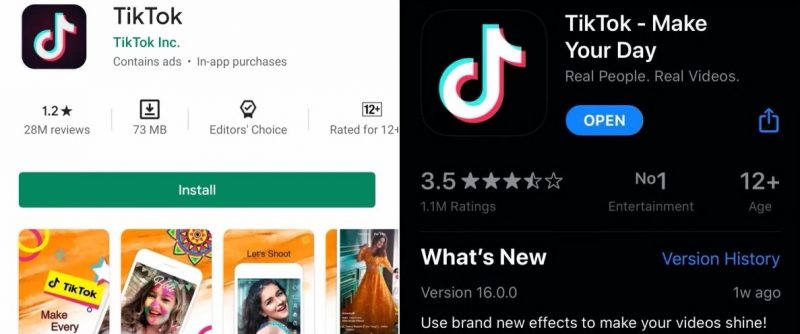 Did Google Play Delete TikTok's One-Star Ratings?
Google has deleted bad comments and scores for TikTok users left. However, that doesn't mean the search giant takes TikTok's side in this controversy. Brigading feedback though goes contrary to the store's rules. Google has rules, among other things, against posting the same review multiple times or from multiple accounts, and rules against posting reviews with a view to manipulating an app rating. Google also says users do not write political or social commentaries in comments, which is precisely what users were doing in this situation, and it's not completely shocking that the bad reviews are being deleted.


Why is TikTok Rating Down on App Stores?
There are a few reasons behind TikTok rating going down rating on both Google Play and Apple App Store, the first being an anti-China sentiment that has grown with COVID-19 spreading. While TikTok has already faced flak for different reasons, a famous TikTok influencer Faizal Siddiqui has made a video of the main trigger. Siddiqui clearly glorified acid attacks on women in the film. Several people on social media criticized the quality of the film, including numerous actors, politicians, and the National Commission for Women.
That resulted in a large number of users offering one-star reviews to the app. Another explanation was a video shared on YouTube by Ajey Nagar, known best as CarryMinati. The creator roasted TikTok creators, particularly Amir Siddiqui, the brother of Faizal Siddiqui, in the video that was titled "YouTube vs. TikTok-The End."
What was the battle between YouTube and TikTok?
Just days before the video of Faizal Siddiqui appeared on TikTok and gained controversy, creators of YouTubers and TikTok argued over which is a better platform between. After YouTuber Ajey Nagar posted the YouTube vs. TikTok-The End video on his CarryMinati page, the debate got a big boost and roasted TikTok users, and particularly Amir Siddiqui, who defended TikTok via his short videos on the website and opposed YouTube. Nagar's video attracted millions of views, while YouTube eventually pulled it for "violating subscription terms."
Nonetheless, a substantial number of Nagar's fans have begun to behave against TikTok by providing one-star ratings to the Google Play store app and the App Store of Apple.
Suggested: Affected States And Damages Due To Amphan Cyclone In India
Is the suspension of Amir Siddiqui on TikTok related to the current controversies?
The most recent development that emerged in the midst of TikTok's ongoing controversy is the suspension of the account of Amir Siddiqui. It's perceived by many people as a victory for YouTuber Ajey Nagar (CarryMinati) who shared a Siddiqui roast. There is no connection with Nagar's post, however, and it's not linked to the uproar that erupted last week because of Siddiqui's brother Faizal Siddiqui's post on TikTok.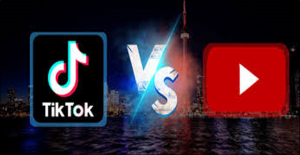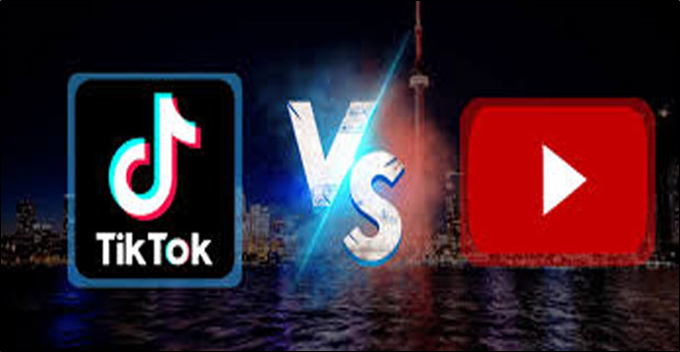 Why are people calling TikTok a Chinese platform?
A large number of one-star reviews have also pointed to the connection between TikTok and China. The website is owned by Beijing-based Internet firm ByteDance, which has offices across the globe. TikTok tried to project the platform as a worldwide company. But with current tensions among nations, and people blaming China for coronavirus spread, many Indian users have also begun to oppose TikTok as a "Chinese" platform.
Conclusion:
TikTok's Google Play Store ranking increased after the company interfered, and some user reviews were deleted. Because of the fallout from a face-off between a TikTok star and a YouTube influencer, the quick video-sharing app which has over 1.5 billion downloads and over 800 million active users is facing a backlash and raise a doubt that is it the End of TikTok?