Paatal Lok – Amazon Web Series Review
Amidst the Covid-19 Lockdown we came across some of the best web series ever produced and amongst them we have Paatal Lok. What made us nuts about this series is the throbbing acting of Jaideep Ahlawat. This actor who has been working in this industry for a decade now has finally got a role that matches his talent and personality as the lead in this web series.
Sudip Sharma is the wonderful mind behind this amazing web series which follows Hathi Ram Chaudhary (Jaideep Ahlawat), a Delhi cop who finally gets his hand on a high profile case which apparently changed his life. The case eventually turns into a dark mystery thriller that leads Hathi Ram into the dark realm of the underworld which is the Paatal Lok. Being a police officer, his instincts tell him to dive deep into the lives of murder suspects. The journey of his investigation was something he never expected which made him realize how fruitful your life should be.
The case revolves around the investigation of attempted murder of a prominent journalist. But the investigation takes a u-turn exposing the world of corruption, cover-ups, and "graphic" murders.
The series starts with a quote which goes like "the world is actually divided into three worlds, Swarg Lok where the rich and famous people love, Dharti Lok where ordinary people live, and then there is Paatal Lok society's parasites live" apparently this statement made me more excited about this series.
Hathiram says that sometimes these parasites from hell enter into Dharti Lok and bite human beings that cause a scandal. He had a belief that investigating such scandals will get him the promotion he always wanted.
Now let's talk about the show stopper of this series. Jaideep Ahlawat has always in the shadows, but we managed to do that with grace. What him a recognizable actor in the industry was his character Shahid Khan which he played in the movie Gangs of Wasseypur. But it was the movie Raazi that flung him into the spotlight. Paatal Lok is said to be his finest works after his appearances in Lust Stories and Bard of Blood.
What made me watch this web series the storyline and ideology behind it. I couldn't hold myself not watching it because I crave thrill and I had to write a review. Patal Lok made me realize that web series are not always about violence, abusive language, and sex. These aspects don't make a successful web series, it is the cast and story that makes it pleasing, and that's exactly what Paatal Lok is all about.
What I liked the most about Paatal Lok was the role of dogs which made the story go another way. I'm not kidding, you have to watch the series then and then only you will know what I was talking about.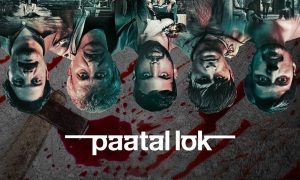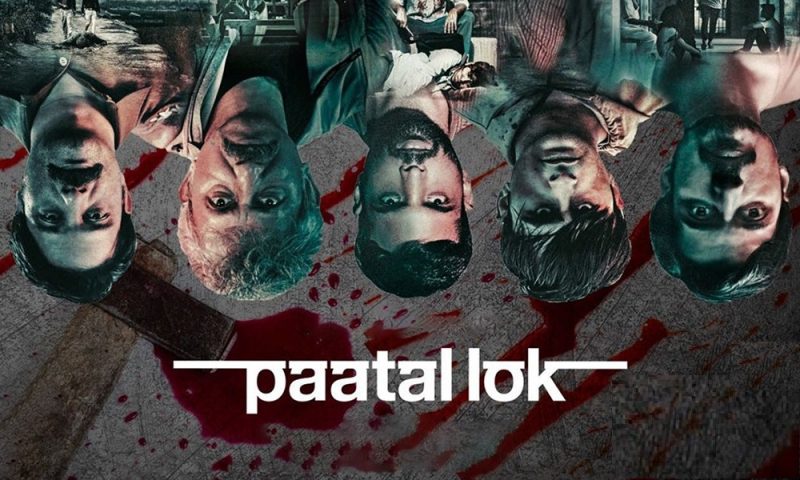 Paatal Lok's Take on Society Division
The web series was made while keeping in mind the socio-economic mythological division data rolling over India. Delhi the national capital of India is used as the storytelling playground where posh Delhi is said to be heaven, Vasant Kunj and Noida is the Earth, while Jamna Paar is the hell.
The show also gave insides to various forms of discrimination which you can find in India including the dislike against Muslims through the character of Imran Ansari played by Ishwar Singh. You see, religion-based discrimination has always been an area of concern for India ever since the partition. Chinni's character portrayed the discriminations which transgenders are facing and the issue of child abuse. While Hathoda Tyagi's background story gave insights to the disturbing state of women's safety in rural India.
Recommended: 10 Best Shows on Netflix You Must Watch
The Cast
Jaideep Ahlawat plays the lead role of Hathi Chaudhary who is a policeman, Gul Panag played the role of his wife, while his son Siddharth is played by Bodhisattva Sharma. Imran Ansari was played by Ishwak Singh as Hathi Ram's buddy policeman. Neeraj Kabi came out as the high-profile journalist Sanjeev Mehra.
The four who attended the assassination of Sanjeev Mehra are Abhishek Banerjee as Vishal "Hathoda" Tyagi, Jagjeet Sandhu as Tope Singh, Asif Khan as Kabir M, and Mairembam Ronaldo sing as Mary Lyngdoh "Chinni".
The Best Crime Thriller
When the series came out, Anurag Kashyap tweeted that Paatal Lok is the best crime thriller you can possibly watch. He also added that the story portrays the real India. Apparently, this is the reason why Paatal Lok is not getting the love deserves in certain parts of India because it showed the dark parts of India and the communal and castiest side.
Most of the people out there are referring to this web series Anti National. However, as far as I'm concerned it showcased the reality we are living in and if you don't have the guts to accept the reality then watching this web series might not be a good idea for you.