In this article will be talking about the list of top 10 newspaper in India which hold both readership and circulation.
Whether you believe it or not but India has the second-largest Market of newspapers in the world as there are over 100,000 newspaper publications, 240 million circulations, the cherry on top; 1300 million readers. Among these numbers, what came out on top is Hindi language newspaper as it is most popular in India by circulation as well as leading it holds.
Top 10 Newspaper In India–
Dainik Bhaskar (founded in 1948)
On #1 we have none other than Dainik Bhaskar which is said to be the only largest circulated daily newspaper in India and it is also considered to be the top 10 newspaper in Hindi language. This newspaper is owned by Dainik Bhaskar group. Madhya Pradesh is said to be the the the state where this newspaper is regulated and sold the most and is considered to be one of the fastest-growing daily in India by readership.
Dainik Jagran (founded in 1942)
Another Hindi daily, Dainik Jagran breaks into the list of top 10 newspaper in India. We went on the internet and found out that Dainik Jagran has one of the largest newspaper circulation in India. it would have been sitting on the number one position if this article was written in 2017. This newspaper is owned by Jagran Prakashan limited which is a publishing house listed on the Bombay stock exchange. This company has also acquired Mid Day in 2010 and Naiduniya in 2012.
Times of India. (Founded in 1838)
According to Wikipedia, Times of India is said to be the third largest newspaper to be sold in India by circulation. What makes this newspaper apart is the fact that it is the oldest English language newspapers in India. The BBC has ranked The Times of India among top 10 newspapers in the world, which is somewhat of an achievement in itself.
Suggested- The Journey Of Rishi Kapoor In Bollywood
Hindustan Dainik (founded in 1936)
Hindustan Dainik is said to be the fourth largest circulated newspaper in India, and that's just not it it is considered to be the third largest read daily in the country. It has 21 editions across the Hindi belt and is also available online in  epaper format. Back in the days, it was a part of HT media limited group, which later spun off Hindi business into separate company named Hindustan media ventures limited in 2009.
Amar Ujala (founded in 1948)
When it comes on 2 popularity then there is no denying the fact that Amar Ujala is hands down the most popular Hindi language daily newspaper. it has a whopping circulation of 3 million copies along with one of the highest readership in the nation. Back in 2017 the Indian readership survey stated that with 46.094 million it had the fourth largest leadership in India.
Malyala Manorama (founded in 1888)
Husband name suggest it is a Malayalam published newspaper which is owned by Malayala Manorama Company Limited. Malyala Manorama was published from Kottayam and became the second most popular newspaper in Kerala after Deepika, but when it comes down to circulation then you will be surprised to know that Malayala Manorama is the largest circulated newspaper in Kerala. The newspaper was first published as a weekly in 1890 and currently holds a readership of over 20 million with circulation base of over 2.4 million copies.
Nav Bharat (founded in 1946)
Nav Bharat or NBT is considered to be one of the largest circulated and the largest Hindi newspapers in Delhi, Mumbai, and Lucknow. It came from the stable of Bennett Coleman & Co. Ltd (BCCL) which is also said to be publishing other daily newspapers like the Times of India, The economic Times, Maharashtra Times, and along with some magazines like Filmfare and Femina. You'd be surprised to know that NBT is one of the oldest products of the BCCL group.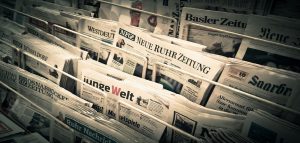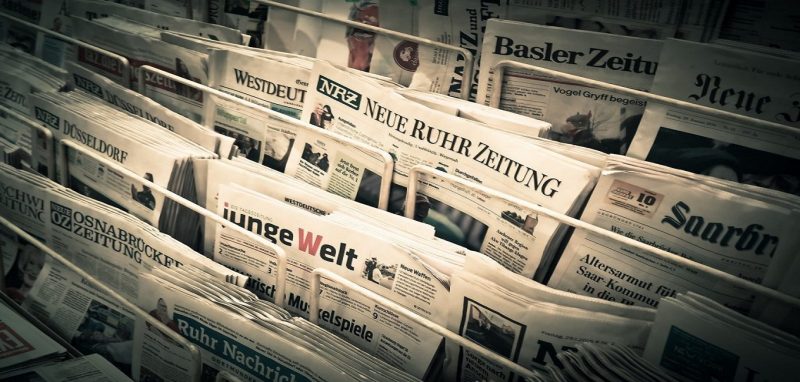 Hindustan Times (launched in 1924)
Hindustan Times is third most popular English newspaper in India by its readership and the top two are The Times of India and The Hindu. The newspaper was inaugurated by Mahatma Gandhi in 1924 and it played an integral role in Indian independence movement nationalist and a pro Congress daily. Shobhana Bhartia is the owner of this newspaper who is listed as one of the most powerful women in India by Forbes. It is a flagship publication of HT media, which is an entity controlled by the KK Birla family.
Punjab Kesari (founded in 1965)
Punjab Kesar is a Hindi language newspaper of which is being published by many centres including Punjab, Haryana, Rajasthan, Delhi, Himachal Pradesh. The newspaper is owned by the Punjab Kesari group, and is said to be one of the four newspaper started by this group, the other three are; Hind Samachar in Urdu, Jagbani in Punjabi languages and Navodaya Times in Hindi languages that comes from Delhi NCR.
The Hindu (founded in 1878)
The Hindu This is an English language daily newspaper that is owned by the Hindu group that has its headquarters in Chennai and Tamil Nadu. The newspaper started as a weekly in 1878 and became a daily in 1889. It is ranked as the second most circulated English language newspaper in India, after Times of India. As of 2018, The Hindu is reported to have published from 21 locations which were spread across 11 States in India.
So, those were top 10 newspaper in India on which you can rely on. If you found this article helpful then do make sure to let us know by the commenting down below and drop an idea on which you like us to create an article or a video on.