Knock Knock Knock Movie Review
Cast: Santilal Mukherjee, Phuden Sherpa
Director: Sudhanshu Saria
Psychological thrillers always give you an edge of the seat kind of experience, and Sudhanshu Saria's latest offering "Knock Knock Knock" is no less in giving goosebumps.
This 38-minute short film is leveraged with twists and turns. The story focuses on a cryptic Bengali man's sudden association with a Nepali boy that leads to a series of miserable events that are both thrilling and exciting in phases.
A Brief Plot Of Knock Knock Knock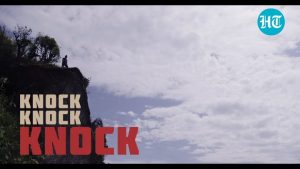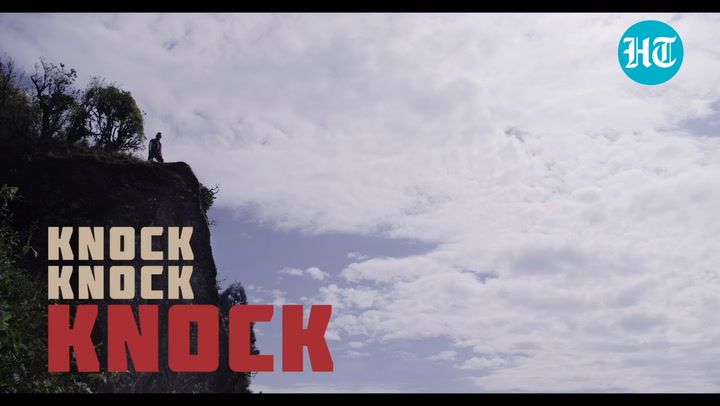 The movie is set in Darjeeling, Knock Knock Knock places at its center the heritage mountain-side café of Keventer's standing pretty for years amidst the tedious of the hill station's upper and lower mall roads.
The director Sudhanshu Saria positioned his protagonists in his hometown Darjeeling infusing life into the city till it outstrips to become an important player in the psychological chase.
The Bengali man (Santilal Mukherjee) is into his 60s and is much older than the young Nepali boy played by Phuden Sherpa. After eleven months of office work, Dada earns his annual month of happiness in Darjeeling and dedicates himself to designing the perfect crossword. His everyday life goes with the same routine until 22 years when he meets a young boy, a local tattoo designer who sees Dada working and interrupts him. But who is this boy? A friend or a foe.
When the opening credit rolls, Mukherjee grabs all the attention as he is seen playing crossword, while his fountain pen leaves significant marks over a sterile white paper. He was seen steadily concentrating on his crosswords, however, his focus breaks when a Nepali Boy (Sherpa) keeps staring at him wanting to get into his world.
After a not so convincing introduction, the two set the tone with a delightful conversation about their quirks and how their lives revolve normally around these diverse lifestyles and cultures.
The two depict other-worldly, finding patterns and meaning behind nature, man-made architecture, and the very existence of mankind. Two different age groups form a bond on their oddities and both are proud of their eccentricity, but only after their assignations with rejections and ignorance.
The bond of the two men is admirable and the boy addresses his older friend Dada. In a particularly vulnerable moment, the Nepali boy opens up to his dada that he had envisaged ending his life. The mediocrity of it pushed him to the periphery, but later he admits with a smile on his face, that he feels far better now, and has managed to take himself out of the grievances and conceal his life with a better attitude.
Listening to what he said, Dada agrees that loneliness is a natural phenomenon wherein no one willingly gets into the web but is considered a product of being 'different'. He simply reacts to his new-found friend's confession with a quote, "I stopped caring about them."
The two characters are vivid from each other, yet their bond is admirable. They talk about their love for outcasts and carry each other very well throughout 30 minutes.
A friendly gesture between the two however arouses doubt in Dada's mind and also worries him to consider the motive behind such improbable familiarity. The Nepali boy's open-hearted gesture and frankness is the perfect contrast of Dada's lack of it. Yet, they talk, bond over their love for outcasts. Both require each other and from inside they still searching their lost souls.
A small challenge from the boy completely unravels Dada and he comes undone with his undoing lies, not in his insecurities, but in his desperate need to protect what is his. Knock Knock Knock is the perfect antidote to sentimental narratives on life and how it should be materialized and taken out. A movie of 38 minutes keeps the audience intrigued throughout and they can learn a lot many life lessons from it.
Suggested: 10 Best Coming Of Age Movies Since 2000 For An Immersive Experience
The director has done a phenomenal job in inducing layers into his characters. Dada is a strict person with a different mindset of life that is typically old-school, not much indulged into emotions as he has been a lot throughout. On the other hand, the boy adopts a much more innocent realm in his character who wants something new and something more from his life. Both characters have been through every other aspect of life and have faced unnumbered adversities but only to transform it into building themselves with prestige.
Conclusion:
Knock Knock Knock showcases a different side of sentiments that can develop between any two or more individuals. The short film is currently streaming on OTT platform Mubi, so if you haven't watched it yet, watch now!