Khuda Haafiz Movie Review
Stars are shining bright for Vidyut Jammwal in recent times. The global pandemic has been deteriorating for many, but this isn't the case for Jammwal. The new-age action hero of Bollywood got his second movie released in a fairly quick span right after 'Yaara' which streamed on OTT platform Zee5 from July 30th.
Cast: Vidyut Jammwal, Annu Kapoor, Shivaleeka Oberoi, Shiv Pandit, Ahana Kumra, Vipin Sharma
Director: Faruk Kabir
With Khuda Haafiz, Vidyut donned a different character where he is seen as a hapless husband who is bold enough to take desperate measures to get back his missing wife.
Seeing an action hero of someone like Jammwal's stature playing a common man who has to use his fighting skills but not in a manner he is capable of, isn't doing any justice to his potential. A dramatic action flick is burdened on the shoulders of Jammwal who has delivered his utmost best.
Vidyut has been a cult figure in the Indian cinema when it comes to a genuine action hero. Although, Tiger Shroff is also skillful in this facet Vidyut being a trained martial artist in the ancient form called Kalarippayattu makes him a distinct identity and a prominent figure among the budding ones who dream of pursuing martial arts.
Brief Storyline Of Khuda Haafiz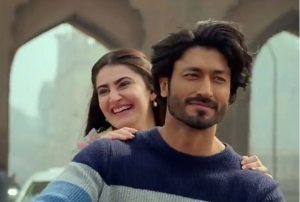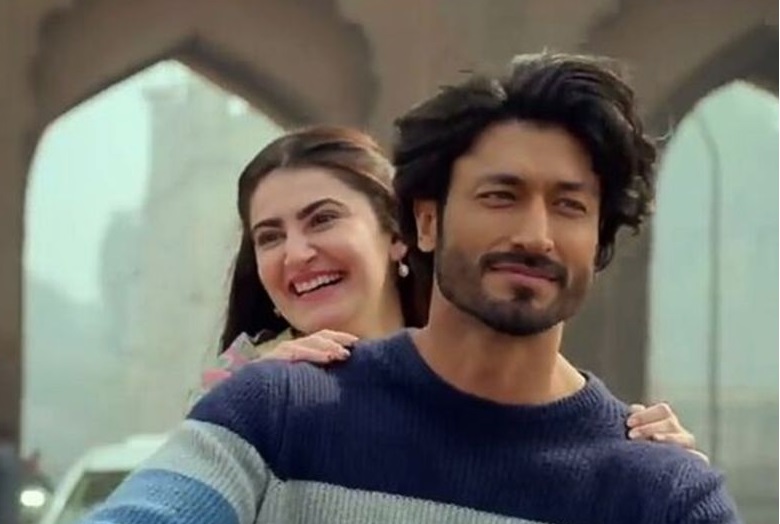 2008 was a year of global economic crisis. The recession hit vigorously and many people were left jobless. The newly married Sameer Chaudhary (Vidyut Jamwal) and Nargis Chaudhary (Shivaleeka Oberoi) were among those who faced the heat of losing their jobs for no fault of theirs.
Sameer works as a software engineer honestly for living in Lucknow. However, once recession hits their lives take a drastic turnaround and all of a sudden everything seems lost in deep waters. Three months later, they got jobs in a fictional Middle East country named Noman with the help of Nadeem (Vipin Sharma) who is an employee at Ansaar Overseas Recruitment.
Nargis is the first one to leave for Noman, whereas, Sameer has to stay back and wait for the departure once his documents are ready. The couple had no idea what fate awaits them in Noman and once she reaches Noman, Nargis calls her husband and pleads for help.
With Nadeem being his only link, Sameer interrogates him with the help of local cops and at the same time arranges his travel to Noman. Upon reaching Noman, he meets a kind Pathan cabbie Usman Hamid Ali Murad (Annu Kapoor) who has acted as a helping hand throughout the movie.
In a quest to get back his missing weepy wife, a common man has gone beyond boundaries which includes blood-shedding with vicious flesh-traders.
Sluggish And Predictable At Times But A Treat For Vidyut Fans
Director Faruk Shabir landed efforts to deliver a proper thriller which force the audience to enjoy the edge of the seat experience. At times, many scenes have looked obsolete, or maybe they don't fit in according to the situation.
A destitute Indian embassy, a weeping wife who is a figure of sympathy, the protagonist fighting a lone battle to get her wife out of harm's way makes the movie predictable and tedious. Although, Vidyut Jamwwal has portrayed one of his best characters with serenity and his fans should be in for a treat.
Critics And Viewers Reception
Released on 14th August, the film has got mixed response so far. The critics have given 1.5 stars out of 6, whereas, the viewers have been praising the work Vidyut has put together. Below are some of the verdicts which the viewers have put on.
Reviewed by a user named GabbarAagaya who rated 8/10
"Vidyut Jammwal excels in his role as an estranged husband. This movie offers him scope to have an emotional angle and he does supremely well. He has got a great screen presence. Shivaleeka was apt for her small role. The cinematography is good, and the background score as well. The first half moves at a terrific pace, the pace drops a bit in the 2nd half. Overall the film deserves your time and everyone in the film deserve appreciation"
Reviewed by a user named snishant-61601 who rated 10/10
"Brilliant acting, brilliant action, great movie, thx u for entertaining us"
Reviewed by a user named mmind-03088 who rated 10/10
"Best movie ever released in ott platform Vidyut Jamwal was outstanding"
Reviewed by a user named aankit1009 who rated 5/10
"Nothing new to see here. I believe Vidyut is for proper action sequence movie and this is not one of them."
Recommended: Shakuntala Devi – The Human Computer of India
My Verdict
If you are hoping to see Vidyut shirtless again, kicking balls and punching faces with hardcore intensity, this is not the movie you should be going after. Vidyut has been the lone ranger and donned his character with the utmost ease.
For the first time, you might witness a different side of an action hero who is a desperate husband fighting the evil forces to get back his missing wife. A nice choice to kill boredom amid lockdown, and if you are a Vidyut fan, it won't be a good idea to miss this one. Khuda Haafiz is streaming on Disney+ Hotstar now.
Conclusion: 
There have been mixed reviews for Khuda Haafiz released recently on 14h August on Disney+ Hotstar. I have tried my best to come up with an honest opinion along with what the audience has sentenced. I hope this blog will help you to get a clear view of whether to watch Khuda Haafiz or drop it from your watchlist.