PUBG MOBILE BAN IN INDIA
Gaming has been an integral part of our lives. Earlier, they were board games, but the development in every sector has upgraded how we used to play. Few years of gaming are, from board games to conventional gaming like video gaming to more challenging and visually-stunning PC and mobile games. The mobile app gaming industry is booming for the last few years and has been successful in dropping the best games like COD, Mini militia, PUBG, and more.
Gaming nowadays is immersing in new and distant worlds with challenges to face and place to explore. They are not limited to one genre and you can trample around and drip with nostalgia with the best graphics.
Players Unknown Battle Grounds AKA PUBG is a game that quite recently gained a large number of users from India and across the world. It is a well-known game in India and has generated over $38.6 million in India to date.
With the government taking a look at more than 275 Chinese apps for a potential ban, after a ban on over 100 apps has already been ordered, rumors are that PUBG Mobile could finally be banned in India.
Many people in the country were happy and seem to welcome the new move whereas many were saddened to hear the news. The government is hearing from the fans of the game to not include PUBG MOBILE BAN in any fresh list of banned apps.
The latest development comes just after the government reportedly banned 47 Chinese apps. The move was a follow-up of the earlier ban under which 59 Chinese apps were banned including TikTok, Cam Scanner, and many prominent apps.
The Chinese apps are getting banned in favor of protecting 'National Interest and Security' under the provisions of Section 69A of the Information Technology Act.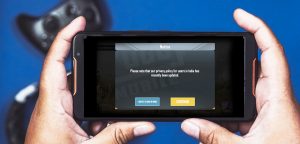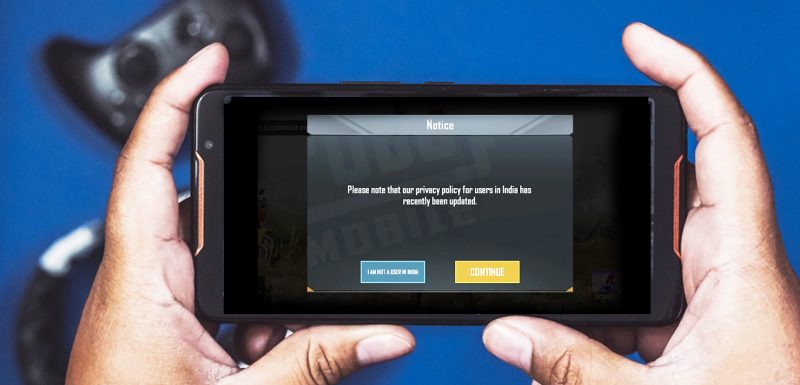 The government of India didn't provide the list of apps it had banned under the new decision. It is said to be banning PUBG mobile among some other China-backed apps and games, including AliExpress, Ludo World, Resso, ULike, and Zilli. Other developers such as LBE tech, Meitu, NetEase, Sina Corp, and Yoozoo Global.
PUBG can be a part of the list of over 275 apps that will reportedly for any user privacy and national security violations. The arrival of PUBG Mobile's name in the news reports has taken social media by storm.
PUBG is a renowned name when it comes to mobile games in India. The game is developed by China's Tencent Games-owned LightSpeed and Quantum Studio. The battle game has received 17.5 crore installs from India that makes 24 percent of the total installs worldwide, according to a report by Sensor Tower. China also makes a 16.7 percent share in the total installs.
Apart from installs, many Indian gamers actively stream PUBG Mobile through their channels on Twitch and Youtube. Niko partners Senior Analyst Daniel Ahmad tweeted that while the game has a large base in India, it doesn't generate revenue at the same scale, making around $2-3 million every month.
In India, the game has generated 180.3 million downloads to date, and generate $38.6 million (roughly INR 289 crores) in lifetime revenue. In the first half of 2020, it was India's top-grossing mobile game.
PUBG mobile's popularity in India could be judged by the fact that many companies have used the game to promote their smartphones. Oppo and Vivo, both of Chinese origin are amongst the key vendors who hosted PUBG mobile matches in the past.
Is PUBG Mobile a Chinese Game?
As the reports are suggesting the potential ban of the PUBG mobile, some of its users have started raising comments that it is a Korean game and not a Chinese game.
It is true for PUBG is developed by PUBG Corporation, which is a subsidiary of South Korean video game company Bluehole. However, another solid fact that PUBG Mobile was created in collaboration between the PUBG Corp. and Shenzhen-headquartered Tencent Games, which has a direct relation with China.
While the fate of the game is not known, it is always good to be prepared. In case the game gets banned in India, gamers need not worry as there are other worthy alternatives available.
Suggested: 5 Best PUBG Mobile Game Tips and Tricks For Beginners
Look at the best alternatives of "PUBG Mobile" below:
1. Fortnite:
The game is available on every platform you can think of such as PC, Xbox, Nintendo Switch. Fortnite is the biggest battle-royale game in the world. The biggest advantage is that unlike PUBG mobile, Fortnite on your smartphone supports cross-platform functionality, so that you can compete against PC and Console players.
2. Call of Duty: Mobile
The mobile version for the game launched only last October, and since then, the game has been giving tough competition to PUBG. The game launch is the largest in history, generating over $327 million with 250 million downloads by June 2020.
3. Battlelands Royale
The game can run on both the platforms i.e. iOS and Android. At a time, a total of 32 players can take part in real-time battles, which are 3-5 minutes long.
Conclusion:
The banning of PUBG Mobile from India will be a very smart move by the Government. Not only the game should ban because of security purposes but also, the addictive nature of the game cannot be ignored. Users of smaller age groups are getting diverted with the game. After the ban of the game, the bluehole company will ask Tencent to leave the collaboration, and any other gaming companies such as EA or Gameloft can dive into the market. I think the game will be banned but for a very short period.