Most of the doctors opine that the rampant use of steroids to fight and survive in coronavirus has resulted in an eruption of the rare fungal disease namely Black Fungus. This disease is becoming extremely deadly and kills moreover 50% of patients within a couple of days.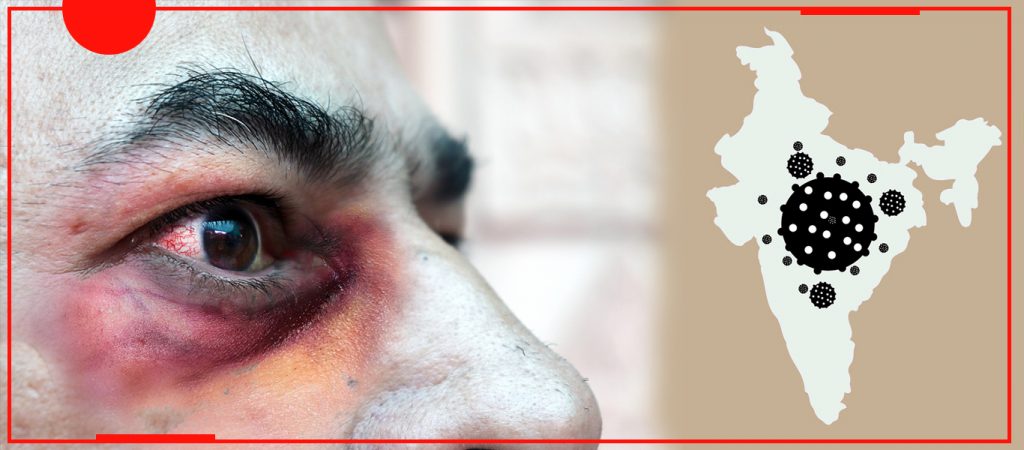 Current Scenario of Coronavirus and Black Fungus in India:
India has instructed severe surveillance of this rare fungal illness affecting coronavirus patients, authorities declared on Thursday.  They also added that the capital of India, New Delhi also constructed special wards in hospitals for patients who are combating this mucormycosis. The second wave of COVID-19 hits badly Maharastra along with nearly 2000+ cases of black fungus registered there. In meanwhile, Telangana and Rajasthan published this disease as an epidemics. The appearance of this disease increases pressure on hospitals and health clinics that already tackling with world's most infected COVID-19 patients. 
People who might be affected by Black Fungus:
Patients who are suffering from coronavirus with a weakened immune system and who have high diabetes are in particular prone to this newly emerged black fungus disease.  The Health Secretary of India, Lav Agarwal opined in a letter written to state governments, mucormycosis had continuously arrived as India's new challenge for patients who are been through coronavirus disease steroid therapy and people who have pre-existing diabetes. Agarwal look upon state governments to publish it as a "notifiable disease" under the Act of Epidemics. Hence, it indicates that state authorities should seriously identify such cases and track them. 
The Primar Symptoms of 'Black Fungus':
The disease of micormycosis has named "Black Fungus" as it discoloration or blackening over face specially on nose. It also might cause double vision or blurred, breathing problems, chest pain, and blood in coughing.
Some doctors stated that powerful steroids applied to give treatment for severe COVID-19 patients can decrease immunity power and enhance sugar level. It also indirectly helping black fungus to spread. Many drugs using on coronavirus patients supressing their body immune system that can generally protect any sort of fungal infection. This disease is turning out devastating which already kills more than 50% patients within a few days. There are many cases noticed, where the surgeons have to remove upper jaws or eyes to restrict the spread of this disease.
Suggested: The 7 Best Free iPad Games
The COVID-19 cases rapidly ascending in India:
On Thursday a report claimed that 276,110 new coronavirus cases registered new cases over the last 24 hours. The number of death figure increased by 3,874 overnight, taking the whole figure to 287,122. 
The caseload of cornavirus in India stands at the second top position after the U.S. with 25.77 million. Some health professionals intensely warn infection rate and death rate could be five to 10 times higher. Hence, the central and states both governments are following the way of lockdown so that the figure could reduce gradually. This is the best possible way for all to follow the COVID-19 guidelines and stay at home.