Overcome Pandemic Blues And Find Solace
"This pandemic too shall pass." Hope can be a powerful force. Maybe there's nothing driving it, but when you are robust on what you hope and hold it like a light within you, things might fall into places.
In these torrid times, hope is the only thing that is keeping all of us craving for something new to come. It's been almost 6 months since the pandemic took a toll on human lives and the numbers are expanding at an extensive rate. Joblessness, economic downfall, death rates, etc all are making things vulnerable for people.
With all the negativity and bad vibes going around, it is tough to keep a positive mindset. Experts say those suffering from anxiety and depression during this bizarre period must seek help. Shaheen Bhatt who is an author and public speaker said in an Instagram live session with Forbes India, "Even people who have never dealt with anxiety or depression are suddenly experiencing those.
People encountering various issues amid COVID-19
To add to the woes, the work from home concept is even pressurizing people. The work pressure has increased and the working hours have been extended as well. The productivity is hindered and the employees are working seamlessly from home as compared to the office.
People are in dire need of help. This help could be of any type, it could be talking to someone, get yourself active physically to enhance mental fatigue, or any other measure. Here are some points that need to be enlightened amid the crisis to overcome the pandemic blues.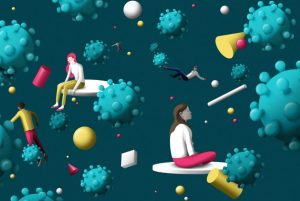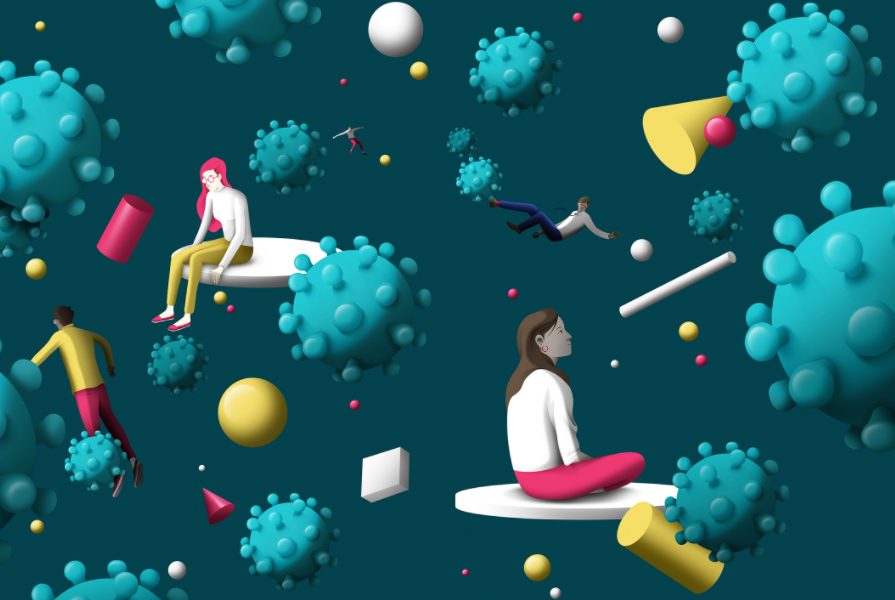 Bridge The Communication Gap In This Pandemic
Talk and talk and talk, perhaps the best measure one should opt to overcome anxiety, stress, depression, or any other mental disorder. The more you share your feelings and thinking, it would relatively easy to move on. Just from the thought of other people laughing at your problems, or social stigmas associated with mental health issues have restricted people from sharing their troubles.
Communication is crucial as it blemishes the thought of being lonely from your mind. It is important to build a strong community to share issues. The thought of loneliness shatters you from inside and if you have someone who listens to your thoughts, your feelings, then start sharing because seeking help won't harm you.
Music, Dance, Exercise Might Help
There are unnumbered people who still have no clue on how to redeem themselves. In medical terms, adjustment disorder is something related to stress response syndrome people experience due to the loss of a loved one, job, home, etc.
Blaming COVID-19 entirely for what's going with your mind won't be a good idea. Instead, use measures like listening to music, dancing, keeping yourself fit with some set of workouts could be the notions required to get stable from this catastrophe.
Learn From Failures
Many have lost their jobs in these unprecedented times. The reason being cost-cutting and not the inefficiency of an employee. There's a saying, 'what's gone is gone', failures are always the stepping stone towards something big to be achieved. Therefore, learning from failure will help you develop at a brisk pace and you need to explore the inner you to get to the next milestone.
Things You Can Do To Feel Better
The people experiencing adjustment disorder could be temporary. Clinical depression is something that rips you apart mentally, emotionally, and to some extent physically. The timeline of COVID-19 looks infinite as of now, and with it, depression and anxiety are associated to scale a long run.
What to do then? It is time to sit and face your troubles for better solutions. Addressing your feelings will do a world of good. Whatever it is, just face it, because that is the only way you could reach a conclusion.
Instill a plan or schedule into your life. This will help you to stabilize your mistreated life to a great extent. If money is a concern, create a budget, plan your expenses, invest smartly, look for a better job, all these tactics might help.
Suggested: 8 Important Life Lessons You Can Learn While Work From Home
If You Are Sufficient, Do Not Back Down In Helping Others
The isolation period has been deteriorating for many. For many, opportunities to earn have all but vanished. Those who were on daily wages have suffered the most.
With COVID-19, we all have learned one thing, i.e. to help one another. If you think your friend, co-worker, teammate, or any of your relatives is struggling, make them believe that they have a safe space in you. They can come to you seeking help any time and you should not deny them at any cost. It is time for you to be a helping hand and make people around you and the ones you love to believe in you.
Conclusion:

Uncertainty over the truth of COVID-19 pandemic is still making shockwaves. The period has not given any sort of resilience whatsoever throughout the course. It is important to know what's wrong and what's right to do in this period and stage things accordingly.
The new normal might be looking intriguing right now but you might want to evaluate which part of your old normal you might like to truncate. Think of it and till then stay safe and try to find positivity and mental peace.