Flipkart Acquires Walmart India
The Ecommerce business is thriving since the last decade. Many big brands such as Flipkart, Amazon started as an online bookselling business, then moved forward to other sectors of the retail industry.
What is Flipkart? 
Flipkart is the largest e-commerce retailer in India and has been directly brought into the longtime war between the Amazon and its bricks-and-mortar competitions. Just over a decade ago, Flipkart was just a dream by two former Amazon employees. The company was established by Binny Bansal and Sachin Bansal in October 2007 and launched its product line called DigiFlip that includes Laptop bags, tablets, USB flash drives in addition to selling a huge variety of products online.
Flipkart has approximately 30,000 employees and a revenue stream of #3 billion as of 2017. Its subsidiaries include Myntra, PhonePe, eBay.in, Ekart, Jeeves.co, and Jabong.com.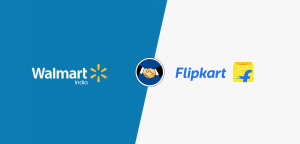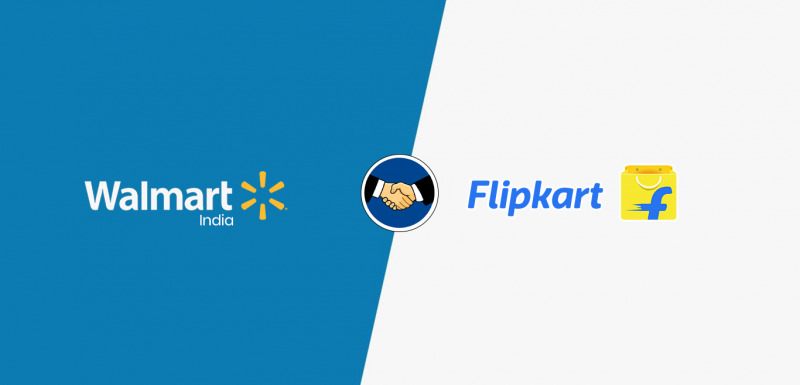 About Walmart India
Walmart India owns and operates 28 Best Price modern wholesales stores & 2 Fulfilment Centres offering nearly 5,000 items in a cash & carry wholesale format. The Best Price stores offer prices with unmatched convenience, choice, quality, hygiene, and more.
Walmart India strives to improve the quality of life for employees, customers, and communities through financial contributions. The company supports initiatives focused on enhancing opportunities in skills training, environment, sustainability, women empowerment, and community development.
Flipkart's Acquisition Of Walmart India
Recently, the E-commerce platform Flipkart on Thursday announced the acquisition of 100 percent interest in Walmart India to leverage the strong wholesale capabilities of the company as it launched Flipkart Wholesale, a new digital marketplace designed to help transform the retail ecosystem in the country.
Flipkart wholesale will launch its operations in August 2020 and will pilot services for the grocery and fashion categories. The project will be headed by Adarsh Menon, a veteran at Flipkart.
The announcement marks the consolidation of American retail giant Walmart's business in India which controls Flipkart.
Walmart India operates the Best Price business which currently supports more than 1.5 million members, including Kirana stores, and other MSMEs, and has long-standing supplier diversity and development programs.
Sameer Aggarwal, Chief Executive Officer at Walmart India, will remain with the company to ensure a smooth transition, after which time he will move to another role within Walmart.
Judith Mckenna, President, and CEO, Walmart International said for a decade they have been committed to India's prosperity by serving kiranas and MSMEs, supporting smallholder farmers, and building global sourcing and technology hubs throughout the country.
It is the best step as Walmart India's pioneering legacy meets Flipkart's culture of innovation in the launch of Flipkart Wholesale.
Kirana's and MSMEs are central to India's retail ecosystem, and Flipkart Wholesale will focus on meeting their needs by providing small businesses a wide selection at significant value, powered by technology to make their lives easier.
Also, stores will benefit from access to easy credit options and opportunities for new income generation through various Flipkart initiatives, creating new ways to catalyze growth.
With this development, The Flipkart group will further build upon the synergies across its businesses to drive better value and choice for end-consumers and businesses alike.
The Positive Impact Of The Acquisition On Indian Economy
It is expected that the number of online shoppers is likely to increase from 60 million to 475 million by 2026. Flipkart has the largest market share in E-commerce, with this acquisition Walmart can achieve the next leg of growth in India with Flipkart's 175 million registered user base.
Here are some of the best positive impacts of acquisition on the Indian economy.
1. Low Prices With More Variety
With the giants competing for the top spot, product differentiation and localization will bring out more variety and create a diverse product basket at low prices. It will benefit Indian customers.
2. R&D
For greater market penetration across the country, R&D is necessary. It will help up in scaling up Walmart's business scale in India which can generate more revenue and create technological, learning effects for domestic firms. It will create an external demand for Indian goods.
3. Collateral Benefits
As the world's largest giant pours funds, it will lead to more such investments in e-commerce. It will usher fresh funds and rejuvenate the E-commerce ecosystem as more foreign firms and venture capitalists enter India.
Suggested: Top 10 Reasons for E-commerce Failures and Mistakes
4. Economic Growth
Walmart expands across its verticals that will boost output growth and increase employment opportunities. The deal will be subject to tax in India & revenue gains shall add to domestic revenue receipts.
5. Efficient Supply Chain
The expansion of eCommerce requires efficient supply chain and logistics which require infrastructural development. It will give Indian agriculture and infrastructure the benefits as now they will be able to cater more.
Conclusion:
Many existing employees will make windfall gains through this deal from the stock options. It will incentivize the entry of more workers in e-commerce who had earlier fled the sector due to a downturn in the sector. With more investment flowing in the Indian economy, especially in retail space, capacity utilization shall improve.