Emoji Reactions Good Or Bad
How often you use emojis while chatting? The answer may differ from person to person, but in general, there isn't a doubt that sometimes emojis are the best way to express. During these unprecedented times, virtual communication has been the biggest trend. From offices to personal, meetings or any sort of communication is preferred virtually.
Applications like Skype, Zoom, Whatsapp, and other direct messaging apps have all of a sudden rose to prominence in everyone's life. A small part of that communication is emojis.
So what emojis actually are? These are an evolution of text-based pictures which are used in chatting purpose.
Emojis And Emoticons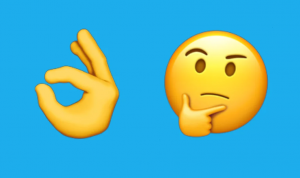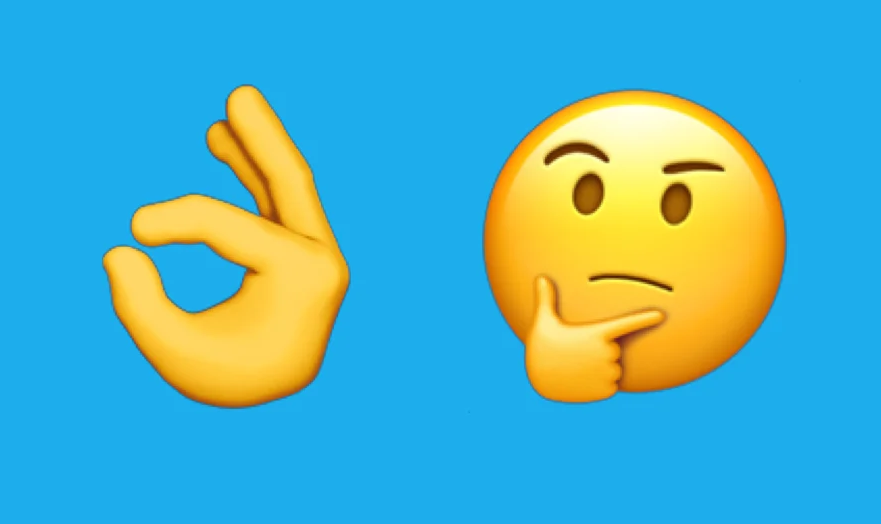 Many people relate emojis with emoticons and consider the two same. However, this is not the case. Emojis as mentioned above refers to small pictures used to convey emotions. In simple terms, emojis are the pictographs of faces, objects, and symbols.
On the other hand, emoticons are punctuation marks, letters, and numbers which are used to create pictorial icons that display emotions or sentiments.
Emojis are incorporated into Unicode and are supported on almost every platform including Android, iOS, Windows (Mobile, PC's, Laptop).
The recently introduced Unicode 9 standard has added 72 new emojis, which means there are a total of 1800 Unicode supported emojis available.
History of Emoji
Not many know this, but Emojis were invented in 1999 by Shigetaka Kurita and were intended for a Japanese user base. The very first emoji was a simple one with 12 pixels by 12 inspired by manga art and kanji character.
The Unicode was introduced for emojis in 2010 and the former began incorporating emojis into its standards in the same year. Apple was responsible for revealing emojis to users as part of the 2011 iOS 5 updates. Since then, the popularity of emojis has been sky rocked and almost every chatting platform is providing emojis now.
Are emojis good or bad?
Now, this is going to be an interesting debate. Emojis have been a prudent part of our chatting lifestyle, but has someone encountered a question like this before? Well, perspective can be different ranging from people to people but here are some interesting facts that will carry forward this debate.
Reactions are bad at times, messages that only get a 'read' or 'reaction' seems like unacknowledged or ignored. People tend to hear something in response to their text and that is the basic manner to communicate.
Texts like 'see you soon', 'I'm running late', 'talk to you later' might get a thumbs up emoji in return. In this case, emojis are a better idea as these texts reflect that the conversation ends here.
When you are in a formal conversation with someone of a bigger stature than yours, emojis should not make it to the conversation at any cost.
Reactions like 'Haha' or a heart emoji are annoying. It is tough for some people to respond with an appropriate text. People who are horrible at conversations might find this practice pretty horrible.
Sometimes, reaction or emojis could not transform what the sender wishes to deliver. There might be a communication gap that eventually turns horrible. Therefore, when you are unaware of the receiver's current mood, it is better to opt for texts instead of emojis.
The timing of the message is something that has been debated many times. Some people are fond of post-lunch sleep and don't want any sort of disturbance. Therefore, emojis or a proper message both becomes obsolete in this scenario.
Reactions are useful at times, especially when you are chatting with your close friends. Informal chats where slangs aren't prohibited instead acknowledged, reactions are useful.
There should be a proper use of technology. I think the real problem is that when everyone is gone digital- out of necessity, everything becomes gamified.
For people who are not express typers, emojis are a blessing. They can often use emojis to express themselves, but again, the stature of the reader might linger this approach.
Sometimes, an emoji can do a world of good. A quick emoji is better than nothing at all. An angry emoji intended to someone who keeps you waiting for long can be another great option.
How to use emojis properly and effectively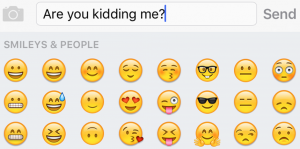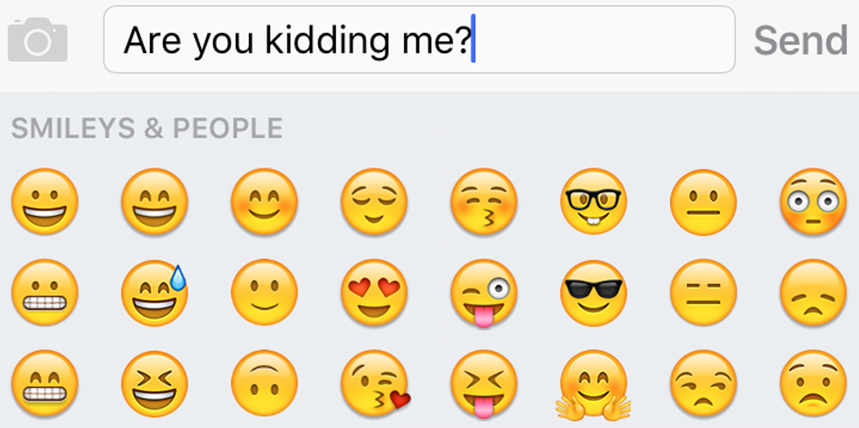 When to use an emoji and when not to is something which we have discussed above already. Let us now discuss how to use emojis effectively.
Drop the eggplant (Brinjal) from your list of emojis 
All around the world, the eggplant emoji has been delivering double standards and it has nothing to do with a vegan recipe. It is something that is used for double-meaning jokes. So it is better to drop it from your list of emojis.
Ignore emojis the meaning of whom is not clear to you
It is better to use those emojis whose meaning is clear to you instead of the other way. So be sorted and wise on your choices before opting for an emoji.
Use of Emojipedia for better results
Yes, there's a thing called emojipedia which us the complete reference guide or in simple words, the encyclopedia of emojis. Whenever in doubt, you can look up names, get a sneak peek at emojis that may appear on your phone in the future.
Suggested: Why owing a smartphone still a dream for billions?
Conclusion:
There is no robust answer to whether emojis are good or not. Different people possess different mindsets and it depends on them how they treat emojis in their texting style. What's your take on this? Comment below.