Whenever we talk about the best economist and one of the best prime ministers in India, Dr. Manmohan Singh is the first name that comes in every mind. He is the true leader of our country and during his time in politics, he helped India in establishing itself as one of the developing countries.
He is the biggest name in the field of economics and also helped Indian in enhancing its economy with the use of his vast knowledge. He was born on 26th September 1932 and become 14th Prime Minister of India in 2004. In the year 2014, he resigned from Prime Minister of India post.
Currently, he was in news due to having complained of uneasiness and after that, he was admitted to AIIMS. Now he is well and discharged from hospital. It is important to deliver his inspirational journey in front of everyone. So, through this blog, we are going to know about the journey of Manmohan Singh and how he became one of the most inspirational leaders of our country. We also discuss Manmohan Singh achievements throughout the career.
Childhood and Education
The journey of Manmohan Singh started from Gah, Punjab (now in Pakistan) on 26th September 1932. He was born to Gurmukh Singh and Amrit Kaur into a Sikh family. He lost his mother at a very young age and after that, he was raised by his Grandmother, whom he was very close to. From starting he was highly focused on studies. He moved to Amritsar India after partition. He completed his Bachelor and Master's in Economics from Punjab University in 1952 and 1954 respectively. Throughout his career at Punjab University, he was the topper.
After that, he went to Cambridge University to study Economics Tripos as a member of St. John's College. In the year 1955 and 1957, he won Wright's Prize from University for his distinguished performance. He completed his DPhil in 1962 from Oxford University, where he was also a member of Nuffield College. Throughout his academic career he received various awards and achievements and even after his career, he received degrees from various top universities. He also wrote his book named 'India's Export Trends and Prospects for Self-Sustained Growth.'
Early Career
The Manmohan Singh biography helps us in getting knowledge about its achievements and how inspirational his whole life is. In his early career, one he completed his DPhil from Oxford University; he worked for UNCTAD from 1966 to 1969. He also taught at Delhi University and worked in the Foreign Trade Ministry during the 1970s. He was also appointed as governor of Reserve Bank India in 1982 and worked till 1985. After that, he became deputy chairman of the planning commission of India and worked from 1985 to 1987 in this post.
In 1991, India's Prime Minister at that time, PV. Narasimha Rao elected Manmohan Singh as a Finance Minister of India. During that time, India was facing huge problems due to the economic crisis, and Manmohan Singh was elected to boost the economy. With his vast knowledge and proper planning, he improved the economy of India and brings it from 3% to 8-9%. It was the biggest Manmohan Singh achievements in the field of politics.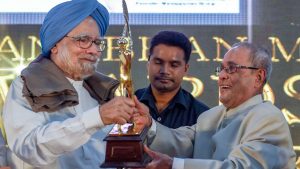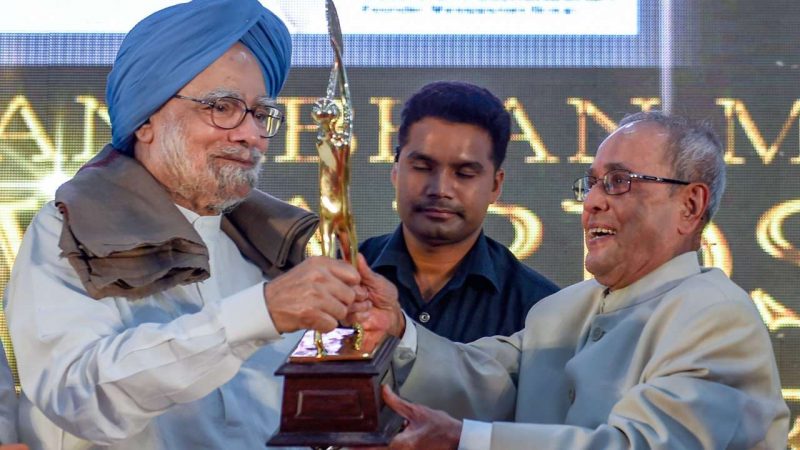 A career in Rajya Sabha
The journey of Manmohan Singh in Rajya Sabha was started in 1991 and he was again re-elected in 2001 and 2007. From 1998 to 2004, BJP was in power and even this time, Manmohan Singh was the opposition leader in the Rajya Sabha. In 1999, he stands from South-Delhi seat, but he lost.
Suggested: IRRFAN KHAN: THE JOURNEY OF AN ACTING LEGEND
Prime Minister of India
In 14th Lok Sabha, after the general elections of 2004, Indian National congress becomes the political party with having the largest number of seats in Lok Sabha. It was a surprise move from UPA chairman, Sonia Gandhi as she declared Manmohan Singh as a candidate of Prime Minister Post. Even after not winning any Lok Sabha seat, with having better image and support of UPA, he became the first non-Hindu Prime Minister of India on 22th May 2004. It was the biggest achievement throughout the journey of Manmohan Singh in politics.
Some of his major works in different sectors
He continued the pragmatic foreign policy as considered by former Prime Ministers. He worked towards establishing better relations with other nations and also worked in eliminating terrorism from the country. During 2007, the People's Republic of China became the largest trade partner of India with expecting 60 billion US dollars by 2010. During March 2006, the nuclear deal happened with the US government. There were various big Manmohan Singh achievements during his post.
During the Manmohan Singh period, the economy of India was at its peak and in 2007, the GDP growth rate was around 9%, and India became the second-fastest growing economy in the world. In 2005, he introduced the VAT tax to replace a complicated sales tax system.
In 2005, he started the National Rural Health Mission to mobilized health workers. He also declared the opening of eight more IITs in the different states of India. He also worked in enhancing the education system and opening of several schools to fight against illiteracy.
The NREGA and RIT were introduced during his government in 2005. These two laws helped our country in various ways and provide employment as well as reduced corruption.
15th Lok Sabha
In 15th Lok Sabha, the general election was happened in five different phases from 16th April 2009 to 13th May 2009. Again, Congress was able to win the election with a majority of support and again DR. Manmohan Singh was elected as PM of India. At that time he was the second PM of India after Jawaharlal Nehru, who became PM for the second consecutive time.
During 16th Lok Sabha, he resigned from the post of Prime Minister of India at the end of his term on 17th May 2014.
Personal Life
He married with Gurusharan Kaur in 1958 and after that, he has three daughters and all are successful in non-political careers. He also undergoes various surgeries during his whole life and most recently he discharged from AIIMS after having a problem of uneasiness.
Manmohan Singh Achievements
He received a Doctorate degree from various big Universities like Cambridge University, Oxford University, Alberta University, BHU, King Saud University, and many more.
He also received the Indira Gandhi Award for Peace and Development in 2017
In 1987, he received Padma Vibhushan
In 1997, he received Lokmanya Tilak Award
In 2005, he comes under Top 100 influential people around the world
In 2010, he received World Statesman Award
In 2014, he received Grand Cordon Award from Govt. of Japan
Conclusion:
The journey of Manmohan Singh is very inspirational for everyone as to how he started from a poor family to becoming the best Prime Minister of India and the biggest economist of the country. Throughout his career, he focused on enhancing the growth of India and represents the country among top leaders. During his time, India achieved his highest economic growth of 9%. It is hard to count Manmohan Singh achievements during his entire career.