Impact On Online Shopping Behaviour
2020 has not been going well for the world. First, we had Australian Fire, then Coronavirus, and now gruesome protests in the USA.
Not only that but last month India had witnessed cyclones and quite recently frequent earthquakes are being recorded in Delhi. The point is 2020 will go down in history as the worst year for mankind.
Considering the situation nowadays, it would be right for us to say that things are not going to settle down any time soon. Everything you can possibly think of has been shut down, be it schools, colleges, offices, or even restaurants. The World Bank has made the statement that the world has seen a major downfall in the economy ever since World War 2. Apparently things are getting worse and worse day by day.
It's been 3 months of nationwide lockdown and to be honest, people are coming in terms to stay connected online at all times. However, as far as a shopping experience is concerned people are making the best use out of online shopping these days. Deep down we all know that in order to stay safe from this global pandemic we'll have to stay at our homes no matter what.
Ever since the beginning of global lockdown, we have seen major growth in the usage of various E-Commerce websites. But they have implemented certain changes in their shopping behaviour, they have changed the way they bulk buy and shop online.
As more and most states are going under lockdown people are switching true online shopping for essential goods. Businesses, on the other hand, are doing the best they can just to provide the users with something they can look up to in these times of chaos.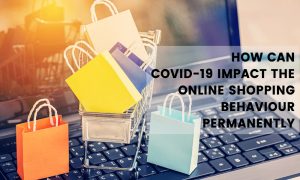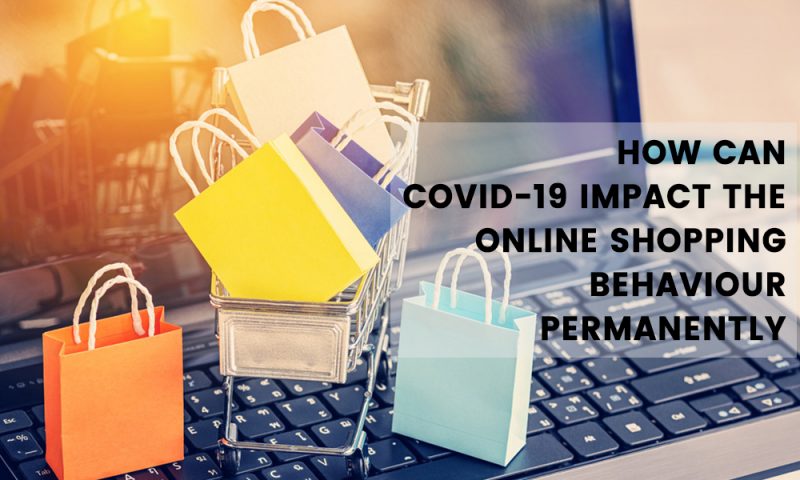 Panic Buying
When WHO came out with the news of coronavirus pandemic people started stalking up the goods which they seem are essential to them. For instance, in the United States, we have seen a major outbreak in the sales of toilet paper which was irrational and completely out of context. Both brands and stores couldn't satisfy the needs of the American population.
Humans have a different reaction to the crisis. Whenever they feel like they have no control over something whatsoever, they tend to do stuff which makes them feel like they are in the driver seat.
Other than COVID-19 what made them more uncertain about the situation was the information they were getting from different media sources.
Secondly, the reason behind panic buying was crowd mentality. Seeing other people raging to buy something on the shelf somehow motivates us to do the same.
Is It Safe to Order Online During This Pandemic?
By the time COVID-19 is becoming more and more infectious, people are raising questions about the safety of receiving their orders online. Considering the fact that the virus can live on surfaces from 3 hours to 3 days, people are starting to have a perception that maybe ordering their products online could be dangerous.
However, it is our job to tell you that it is quite unlikely that COVID-19 virus would survive on your purchase items from the time they were packed to the time you received your package. To be honest, the shipping conditions make a tough environment for COVID-19 to survive.
The World Health Organisation address this concern by saying that it is safe to receive your packages from locations with reported COVID-19 cases. They said, the chances of an infected person contaminating your commercial good are very low and the risk of you catching that virus from a package that has been moved, travelled, and exposed to different temperatures and conditions is very low.
Suggested: 10 Problems Indian Companies Will Face Post Lockdown
The Purchasing Behaviour of Generations
The response to this global pandemic has a pin universally felt across generations. More concisely, consumers of different ages are responding differently to this crisis.
While people, in general, are concerned about this pandemic, the younger generation, on the other hand, it is particularly altering their purchasing behaviour. According to a survey carried out in the United States of America and the United Kingdom, we found out that 96% of millennials are concerned about the spending milk and its effects on the global economy. This concern has made them change their online shopping behaviour more dramatically. They are cutting down their spending on certain items and we have seen a major change in their stocking up behaviour.
Though most of the people out there are concerned about coronavirus and its impact on the global economy, the older generation seems to be less concerned than the younger generation. They are not letting this pandemic to make any impact on their online shopping habits.
Other than generation, a major change in behaviour has been found in gender.
Men came out as more concerned about this endemic which lead them to avoid in-store experiences and online shopping. Women, on the other hand, doesn't seem to be taking this lockdown or Covid-19 seriously in terms of shopping online.