The past few months have changed the world by storm due to the Coronavirus pandemic outbreak. Every country all across the globe is trying their level best to overcome from this pandemic situation. In the fight against the COVID-19 pandemic, almost all the countries had announced a lockdown period. The global lockdown period has changed the way of living drastically.
In India, the lockdown session started on 24 March 2020. The global lockdown has created a huge loss in every aspect whether it is related to human lives or country economy. The survival of people in this situation is only possible due to Corona Warriors. Now you must be thinking about who are corona warriors.
Well, don't get panic as this blog we are going to mention all the details the real-time heroes of the coronavirus pandemic situation.
Let's get started from scratch!
Who Are Corona Warriors?
In the present critical situation, it is easy to think about the needs and survive of yourself and your family but the real challenge is to think about others when your life is at stake. These days people are facing food scarcity and helping those in need is not as easy as you are not only risking your life but also the life of others.
So, the corona pandemic situation has restored the belief in humanity. There are people in the world who are helping others selflessly and it is time to give some respect to these warriors. At present, the whole country is saying Corona Warriors' ko salaam. A big salute to all the doctors, healthcare staff, police forces, security officers, and all other people who are unselfishly working in the fight against this outbreak.
The Covid-19 fighters have set a challenging example for the rest of the people. These people have shown with their actions that social distancing is all about maintaining a physical distance with people but it doesn't mean creating emotional distancing with people when they need you the most in this tough situation. The support, care, and empathy become a need when things get worse though because in the end, we are humans and we are psychologically attached.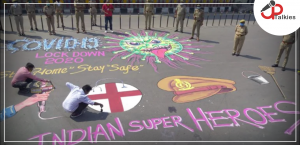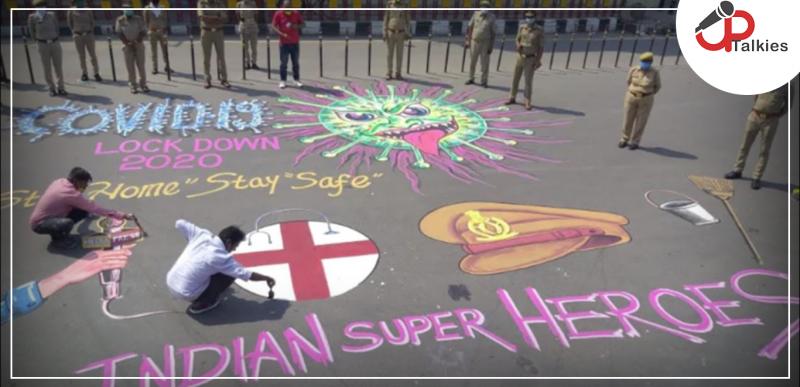 Why We Need Corona warriors?
Well, Coronavirus is defeating humans in every possible manner and it is becoming tough to catch this virus. It is a challenge that we all are facing in our life and majorly on our corona warrior superheroes. The heart of every person in this situation is saying Corona Warriors' ko salaam as these people are continuously working against t the novel coronavirus thief. The virus has kept the world in difficulty in the fight against the novel pandemic Covid-19.
This outbreak is not only limited to infection and viruses anymore but it has become much more dangerous. It has brought several things like domestic abuse, hunger issues, violence, homelessness, unemployment and much more to address. In this critical time, the only mode of help people are getting is through corona warriors. The real-life heroes are conducted various support and service programs to help the needy people as much as they can.
The Coronavirus pandemic current situation is not just about the virus itself. It has brought with hunger, loneliness, homelessness, violence, and domestic abuse. At such a time, there are people around the country rising to lead community work, bring support and service the people selflessly in different ways they can. So everyone is saying Corona warriors ko salaam in their special way. These courageous people are our true heroes.
Suggested: Dr. Manmohan Singh: An Inspirational Journey
Who are Corona Warriors? Know more
We have mentioned here the COVID Warriors Data. Have a look:
Total corona fighter count for All Organizations- 13968832
MBBS doctors- 927000
MBBS Students- 153656
Nurses- 1748363
Dentists- 217000
Pharmacists- 1125222
AYUSH- 832445
CPSEs Hospitals-201
ESIC Hospitals- 49
Railway Hospitals-50
Ordnance and HAL Hospitals-13
Port Hospitals-12
LAB volunteers-43736
Ex-Servicemen-179918
NYKS-2417773
NSS-1791672
NCC-62024
PMKVY – Trained Health Professionals-108189
Trained Healthcare Workers under DAY NULM-45385
Trained Workers under DDU GKY-43944
Psycho-Social Care-116346
Panchayat Secretary-237917
Gram Rozgaar Sewak-172959
ASHA-1007045
Anganwadi-2543113
Veterinary Doctors and Para Vet-83256
Allied and Healthcare Professionals-5813
Postmen and Gramin Dak Sewak Delivery Agents-105731
The last 5 months have been very disturbing for all the people in the world whether rich or poor, old or young. We are facing a time when coronavirus pandemic outbreak is continuously spreading across the globe. In this situation, governments across all have started Corona warriors ko salaam tribute in their way. In join, this initiative Indian government too started a host of events to respect our heroes.
Corona warriors ko salaam program
The real-time hero's of our country are the people helping others in this difficult situation. The doctors, sanitation workers, NGO's, police officers, Security persons, and all other people who are coming forward in this tough situation of the pandemic.
Indian Air Force
To salaam the warriors of corona there were two Flypast activities by the Indian Air Force from Srinagar to Trivandrum and Dibrugarh in Assam to Kutch in Gujarat was the best way to show gratitude to the super hero's. According to the media reports, the cost of this entire Corona warriors ko salaam operation was around 5 to 6 crores.
Indian Navy
The Navy used their choppers for showering flower petals on hospitals to show their gratitude towards these fighters. This step has not only applauded the people but also encouraged others to help needy.
Indian Army
To pay salaam to COVID -19 warriors the Indian Army conducted a mountain band display on all the COVID-19 hospitals of the country. It was such a great way to show their warmth towards these people.
These pioneering steps undertaken by these respected sections of our country have gathered much interest and recognition from people all around the country. Many people are showing their gratitude on social platforms along with messages and images.
Also Read: Best 7 Ways To Maintain Life Under Quarantine During Lockdown
Conclusion:
So, now we have discussed all the things related to who are corona warriors and their inspiring ways through which they are helping people. Their work is highly praised during the COVID-19 outbreak. But before ending this blog, we want to mention that in this tough situation everyone is a corona warrior who chooses to stay at home with their minimal resources. This battle cannot be won single handily we all need to join hands, because the fight against corona needs the support of every one of us. So, Corona warriors ko salaam who choose to stay at home as they are doing their part in this tough situation.