Biopic Of Manoj Bajpayee
Padma Shri and two-time National Award-winning actor Manoj Bajpayee's biopic is on the cards that will showcase his extraordinary journey from Belwa village in West Champaran, Bihar to the brazen town of Mumbai.
The talented actor confirmed the news by telling YourStory founder and CEO Shradha Sharma in a recent chat. He said, "Someone is writing a biopic on me in Hindi. There is an English-language journalist who is (also) writing. Both of them had wanted my involvement in it. I said I will give my best wishes so that your audience doesn't think Manoj Bajpayee will be upset."
The Struggle Was The Only Thing In Hay-days Of Manoj Bajpayee
The proclaimed actor what he is today has always described himself as a farmer's son. He has rubbed his shoulders with many big names including Amitabh Bachhan. Acting wasn't something which he had inherited from his forefathers because none of his family members were involved in acting. However, for Manoj, acting was something which he always admired with grace, and at the age of 17, he decided to move to Delhi from Bihar to pursue theatre.
"I'm a farmer's son; I grew up in a village in Bihar with 5 siblings – we went to a hut school. We led a simple life, but whenever we went to the city, we'd go to the theatre. I was a Bachchan fan and wanted to be like him. At 9, I knew acting was my destiny. But I couldn't afford to dream and continued my studies. Still, my mind refused to focus on anything else, so at 17, I left for DU. There, I did theatre, but my family had no idea. Finally, I wrote a letter to dad – he wasn't angry and even sent me ₹ 200 to cover my fees! People back home called me 'good for nothing' but I turned a blind eye."
The Unambitious Thought Of Committing Suicide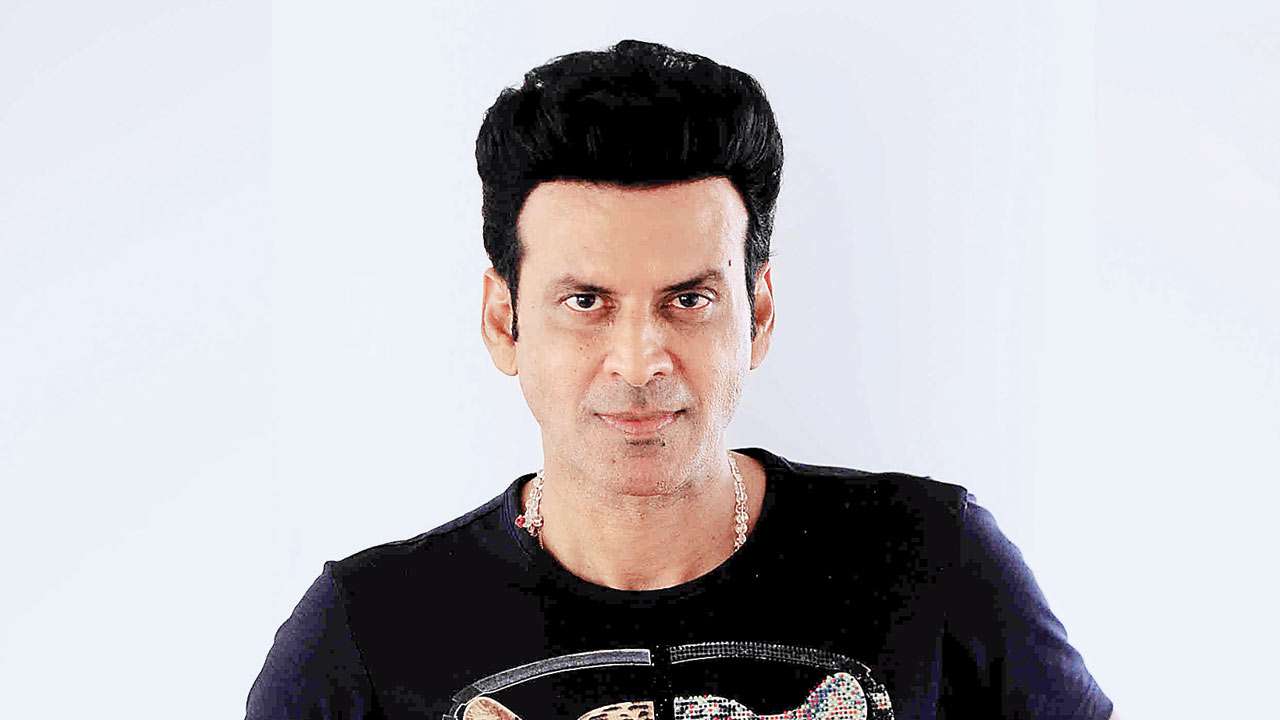 Starting his career with the biographical drama "Bandit Queen" in 1994, Manoj went through many phases in his acting career and witnessed many ups and downs an outsider had to face to fit in the industry.
However, the 51-year old was privileged to work with decorated directors and producers throughout his career, and got his major break in the 1998 flick "Satya."
The movie was well accepted by the audience and slowly Manoj started to rise from the ashes to stamp authority in the industry and people's hearts.
However, a little did people know that he experienced suicidal thoughts, and was on the cusp of committing the same after repeatedly getting rejected admission at the National School of Drama in Delhi. He revealed, "I was an outsider, trying to fit in. So, I taught myself English and Hindi – Bhojpuri was a big part of how I spoke. I then applied to NSD but was rejected thrice. I was close to committing suicide, so my friends would sleep next to me and not leave me alone. They kept me going until I was accepted." 
Talking About The Biopic Of Manoj Bajpayee
Having started his journey in 1994, appearing in both mainstream and critically acclaimed art movies in his decorated career, a biopic is surely the icing on the cake. Best known for his roles in movies like Shool, Daud, Satya, Bandit Queen, Fareb, Aarakshan, Rajneeti, Gangs of Wasseypur-1, Aks, Aligarh, Road, etc. he was bound to receive one of the country's highest accolades i.e. Padma Shri which he made his own in 2019.
Talking more about the biopic, he said, "If someone is making a film on me then don't just show the good things about me. They should show what an angry person I have been, that I have hurt many people. I have had a dark side too, show that as well. That's when a human being will be seen, show that. That's when people will feel, or future actors will realize that this journey is not that easy."
Biopics in Bollywood often showcase the brighter side of the protagonist. They focus on one-sided narratives that majorly show the positive side of the protagonist. However, Manoj is not someone to go with the flow. He emphasizes the fact that all shades and moods should be shown in a biopic to take the audience closer to the reality of the character.
Suggested: Shakuntala Devi – The Human-Computer Of India
Time To Wrap Up: 
In Bollywood, Manoj Bajpayee is one such name that is considered the epitome of acting. A biopic on him is one of the finest ways to give tribute to a living legend. However, the biopic is still in talks, and we hope that the biopic goes on the floor sooner.