Abhay 2 Review – A ZEE5 Originals Web Series
Cast: Kunal Kemmu, Ram Kapoor, Chunky Pandey, Bidita Baig, Asha Negi, Raghav Juyal, Nidhi Singh
What can you do when the criminal you want to outwit is a sheer mastermind and beyond your imagination? Zee5's Abhay 2 starring Kunal Kemmu as the protagonist packs a solid punch in this grueling offering which is full of bloodshed and murders.
Directed by Ken Ghosh, Abhay 2 is a psychological crime thriller that generates its roots from the last season and keeps the intent of horrifying incidents at peak.
The Plot Of Abhay 2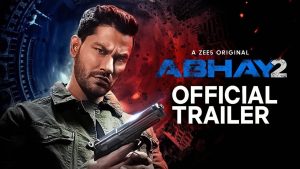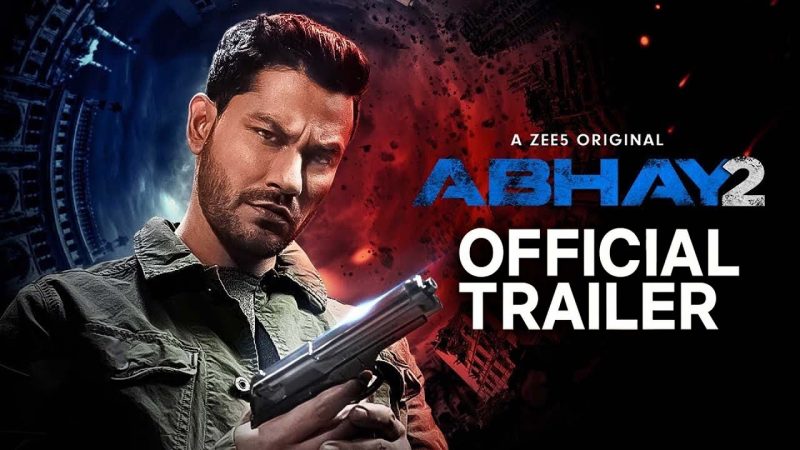 A mournful Abhay Pratap Singh (Kunal Kemmu) moves on after the death of his wife during a case. He sends his son Sahil to a boarding school and starts his new life by living with his girlfriend a TV anchor and Journalist Sonam (Asha Negi).
To get into the grove and get over his wife's death, Abhay cut shorts his official leave teaming up with Khushboo (Nidhi Singh) who makes her debut in the series.
While season one worked on setting the tone and making us believe in the main character, Abhay 2 is all about sinister villains who need to be tackled with slick pace and neo-noir treatment.
So far, only three episodes have been premiered, wherein, Chunky Panday, Bidita Baig, and Ram Kapoor make for formidable murderous instincts criminals who have portrayed their respective roles with the utmost brace.
The first season was a dress rehearsal for Kunal Kemmu as the super cop who was inching towards digging out his best. However, in the second season, he has looked a total class apart. Nidhi Singh who makes her debut in this series has looked promising and determined and fits perfectly for Abhay 2 apprentice.
The best piece of work has been done by the casting team who have locked faces for supervillains in the most unexpected manner. Ram Kapoor and Chunky Panday aren't the names that strike your mind when it comes to antagonists. But, it was a commendable job from the casting team and moreover kudos to both the stars who have pulled off portraying chilling crimes.
Episode 1
The first episode witness a cruel and dangerous Chunky Panday in a serial killer role. His cruel role transforms from a regular family man who hides a thinly veiled dark side to give chills and puts a great example of his immense talent.
A group of brilliant students get kidnapped and then get murdered prior to their exams. The man behind this blood-shed was none other than Panday who take the school bus as a hostage.
Episode 2
Bidita Baig is the new evil face in the second episode. She is known for picking up challenging and out of the context roles, and once again the leading lady of Babumoshai Bandookbaaz has taken a challenging role but portrayed with relative ease.
She plays the role of a prostitute who seduces her clients and ends up putting them on death bed. However, the killings get an untimely pause when a dead body of a sub-inspector is found in a canal. Abhay investigates the case and the revelation is outrageous.
Episode 3
Perhaps the best of the lot. No one ever expected Ram Kapoor to portray a sinister serial killer, but he turned out to be the real headache for investigation officer Abhay. Unexpectedly, Ram Kapoor will offer you serious Joker vibes.
The third episode is about the hijacking of a school bus and the kids go missing. Ram Kapoor is taken into custody as the accused who tries to crack a deal with Abhay for a passage. It would be interesting to know if Abhay makes a deal in exchange for information about the kids?
There is no element of doubt in the promise of the writers of this series. The storyline is captivating and will keep you on the edge of the seat. Talking about the background scores, the makers have done an impressive job and has looked tailor-made for each and every character.
The director Ken Ghosh should be applauded as he has nit glorified the violent crimes. The crimes will shock and scare you with shocking twists and turns.
The thought of the fact that Abhay gets clues while investigations, the makers have ensured that he isn't a one-man army brutally working to fetch out the truth, instead his team has been showcased aptly while investigations.
Suggested: Aarya Review: A Crime Thriller With Utmost Perseverance
Conclusion: 
The new season of Abhay 2 has so far lived up to the expectations. The crimes depicted are nerve-wrenching and brutal. The storyline has been gripping and is likely to reach the next level in the upcoming episodes.
Kunal Kemmu has been really impressive and proved his mettle yet again. I would recommend this series for those who are interested in watching elusive performances from the lead protagonist in each episode.