Life Lessons You Can Learn While Work From Home
The horrendous outrage COVID-19 has caused so far has been rib-tickling. Measures are being taken at an extensive rate but nothing has repaid so far and life looks stuck in a swamp.
The world economy has taken a toll, this could be reflected by the fact that many industries, organizations are eliminating their employees in the name of cost-cutting. The ones who have managed to hold on with their jobs are compelled to work remotely. The future doesn't look good at this prospect and ultimately the practices going on currently have to be adaptive for an unforeseeable future.
Yes, we miss our co-workers, the office environment, the lunch breaks, the tea-break, etc, but this is what we all are deemed to in the current situation and need to accept this with both hands.
Almost every part of the world has been forced to adapt to the work from home practice. In a rough estimation, it has been approximately 5 months since employees are working from home and getting things 'done'. With all aspects in mind, here are a few things which we and almost all those people working from home have learned or should learn in this torrid period.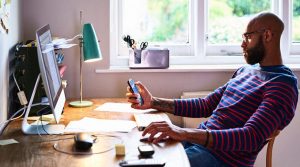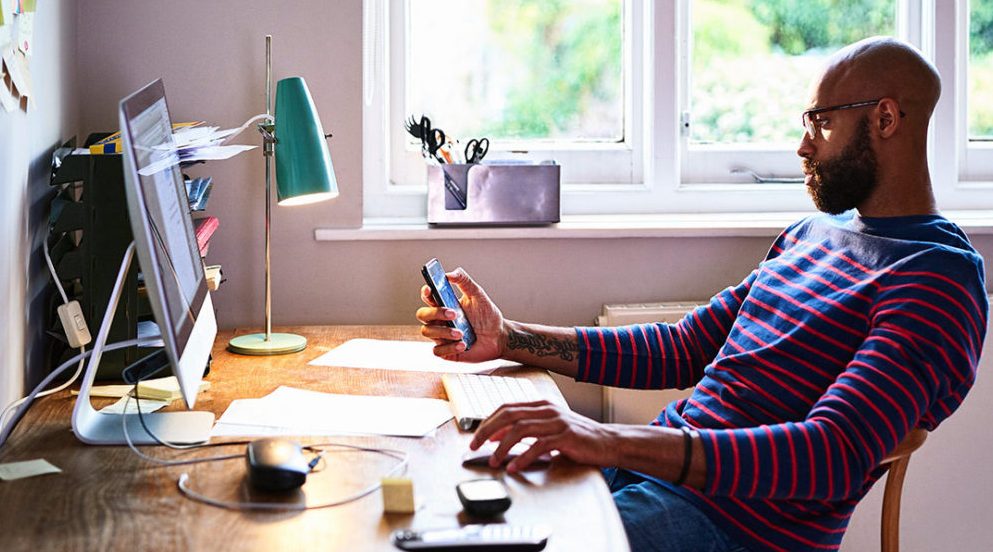 Realized The Actual Importance Of Wi-Fi
The Internet has always been a part and parcel of our lives ever since smartphones raged among humans. Wi-Fi over cellular networks was always a preferred choice for those who couldn't compromise with speed.
Amid lockdown, the significance of Wi-Fi evolved enormously when everyone was working on their Desktops or Laptops. For seamless internet connectivity, if you are working daily, WI-Fi should be your only hope. Therefore, for those who are diligent towards their work know the importance of having a Wi-Fi connection at home during this torrid period.
Concentration Might Lapse At Times
You can not relate to work from home with working at the office by any means. Efficiency might cripple when you compare the two working trajectories.
In the office, your work efficiency is expected to be better as you are deemed to focus on a particular task at a particular time. This completely differs when you are working from home. The concentration level won't go farther which might affect productivity at times.
Create A Time-Table And Stick To It
Following a schedule is always a good habit. Even if there's not much in your agenda, a designated 8 working hours time-table will do every bit.
Assign time slots or work sessions according to your tasks daily. This would help you in being more productive and will save you from burning out.
An Effective Work Environment
One of the massive leverage of working from home allows you to work in your zone. This includes customizing your workplace which is unlike office.
Whatever it is, working on the bed, study table, sofa or couch, or anything, you are free to explore your comforts of working and eventually liable to maximize productivity.
Do Not Limit Your Much-Needed Breaks
For a healthy mind to work efficiently, small breaks should be there in your schedule to avoid the brain's fatal crash. When the minute-hand hits 6 on the clock, go out of your premises and give yourself some fresh air to breathe.
This break is indeed necessary especially after sitting at a computer screen almost all day. Opt for some physical activities of smaller altitudes that might help in redeeming your mind for better ideas and productivity.
Do Not Compromise On Food And Keep A Check On Your Health
Working from home, this means you have your task cut out for food. While being at the office, you can't keep a check on your food intake with limited breaks to have the same.
While at home, this issue is completely sorted. You can eat whatever you want to at any given time. However, excessive food especially lunch might make you feel lousy. Therefore, you need to keep a check on what you are having and in what proportion.
Pay Attention To Your Eyes 
Your eyes need rest. Avoid eyestrains by keeping your laptop or desktop at least at an arm's length away. Make sure the room is illuminated and the walls are bright enough to reflect proper lighting.
If needed, wash your eyes 2-3 times with cold water. This will maintain your vision and help in avoiding headaches caused by excessive screen timing.
Suggested: 6 Expectations Vs Reality of Work from Home
Tech Tools Should Not Annoy You
For a technical person, this isn't any concern. But for the ones who haven't explored technical possibilities much, they might encounter some troubles here.
The sense of collaboration tools has imminently increased amid lockdown. The video-conferencing platforms like Zoom, Skype, BlueJeans, WebEx, etc have laid the foundation for end-to-end meetings working remotely, whereas Slack, Team, and other texting applications have given leverage for chatting platforms. These applications are bridging the gap between several miles, and you should get fine-tuned to all these software.
Conclusion: 
No one knows how long all this is going to last. We might be well into 2021 before many of us work in the office again on our workstation.
Staying updated with technology as glitches and updates are a part of this ball game. The points I have listed might not satisfy every individual entirely but these are some of the practices or habits that can inspire you to practice new ways to work from home with efficiency. With the lockdown forced work from home still on, it's a perfect time to experiment and explore working from home in peculiar ways.