Best Must Watch Voot Web Series
Voot is one of India's popular video sharing sites. Among movies and drama buffs it is becoming a popular destination. In addition to the Colors, MTV, etc. movies and TV shows, it also provides premium material on web channels. The TV shows and their readily available Originals make it one of our country's largest rising television networks. You can also consider the shows on Voot available in Hindi, Bengali, Marathi, Gujarati, Tamil, etc.
So let's dive into the topVoot Web series to watch this weekend:
Top 7 Voot Web Series To Watch
1. Untag:
These days, social media is the principal craze. From Instagram tales to Facebook messages and Snapchat videos, people are trying to please everyone else out there. This culture puts marks on individuals identifying any characteristics or features found within them. For a time, these tags are poisonous and the series reveals how the culture has put vital tags upon six men. It is one of the best series of Voot webs that motivates the audience towards self-love.
Untag reveals how those six men are battling the odds and struggling to acknowledge what life is tossing at them. They face it all here right from being called fat, slut, sly, maneater, queer, and what not to objectivize men in some respects. See it over this weekend for some positivity in general.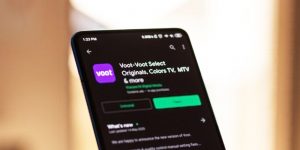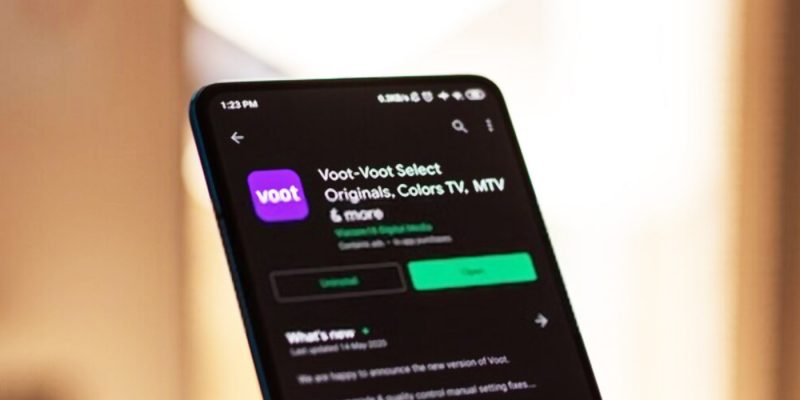 2. Time Out:
The plot circles around the life of the happily married Rahul and Radha on their way to digesting the unplanned birth. This specifically portrays the early midlife crises and the struggles in the episodes of adhering to society's standards. With Tahir Raj Bhasin portraying Rahul 's part as well as Sarah Jane Dias as his wife Radha faces daily life problems as we all do. They are a traditional urban salaried couple who navigate life between crappy work, the miserable surroundings of Big EMI, and more.
Rahul has little hope in raising a child and is sick of family, jobs, and all else that millennials nowadays usually speak about. He's hoping for a way to interrupt the cases, or "clock out." The show is linked and entertaining and can also be considered one of the best online entertainment Voot web shows.
3. Feet up with stairs:
Anahita Shroff Adajania hosts this beautiful and greatest Voot web series where celebrities are seen in the comforts of their living rooms and bedrooms in their daily attires. The teaser starts with the phrase "coffee, couches, and spilled beans … that's so last year," which means she takes things out differently. The show's stars share some of their deepest secrets, hush-hush conversations, and more that make the series more confident, enjoyable, and engaging. Now go and meet up with your favorite star.
4. Fuh se Fantasy:
The story is about discovering every hue of passion, attraction, and affection, Starring Tanuj Virwani, Satarupa Pyne, and Madhurima Roy. It's focused on illusions in the bedroom that people wouldn't think about otherwise. While on a hitching tour, the male character Tahir met besties Leela and Kiara and went on to become friends. Three of them are sharing moments as they explore the other half of life they missed in their daily days. It shows all the scenarios people talk of in their lives as one of the best Voot web series.
5. It's not that simple:
This is one of the best Voot web series you should consider watching. These days, women don't stay quiet and continue to explore the extremes. Girls have been exposed to isolation, various forms of violence, and are the ones who are supposed to suffer each time. The Voot web series centers around Mira's life on the road of self-exploration and breaks patriarchal bonds for doing so. The Voot web series has a straightforward plot with enough twists to illustrate how complicated life is when the past hits when handling the current problems. The show starts in the lead role of Swara Bhaskar who is stuck in the monotony of daily married life.
Suggested: Top 10 Disney+ Hotstar Webseries That Are Worth Your Time
6. Courtroom-Sachai Hazir Ho:
Hosted by Vikas Kumar, this innovative best Voot web series is based on the law and crime. This depicts true life situations performed by different people who in a way seek to carry out the reality of the accidents. The episodes contain several ill ideas that exist in our culture and expose them. Courtroom contains top-quality criminal incidents which address a range of subjects. This carries everything to this one site ranging from the #metoo campaigns to high-profile fraud and murder mysteries. Watch out for some exciting experiences in the episodes.
7. Shaadi Boys:
The Voot web series portrays the confusion and turmoil in the life of Neil, Nitin, and Mukesh. These three friends are on the journey to explore the world of startups with their ideas about being a wedding planner in Delhi. They're on the road to discover some unplanned thrill at Indian Big Fat weddings. Check out the web series and find out what happens when one of the three boys falls in love with the wedding bride. The plot is made up of twists and turns that will shock you as the characters learn more at Indian weddings.
Conclusion:
The website for super content hosts a range of TV shows, movies, websites, news, etc. Voot has recently started shows under his banner under Voot First.