List Of Top 10 Banks In India
India is always known because of its heritage but the truth is Indians have their own pace of living and that is ahead of many countries across the globe. India has
A vast heritage
Lengthiest constitution of the world
3rd largest active army and much more.
India also has a strong banking and financial sector and it is one of the most influential industries in India's economy. A lot of reforms have been passed on post-independence. The reforms of 1991 bring out a major change in the Indian banking sector. Since 1991, the sector is embracing changes and are now moving towards a complete digitalization of transactions.
Currently, India is home to 27 public sector banks, of which 21 are nationalized banks & 6 belong to the State Bank group. Adding on, there are 21 private sector banks, 49 foreign banks, 56 regional rural banks, and 94,384 rural cooperative banks which support the Indian banking system.
Here in this post, we will enlighten you about the top 10 largest banks in India: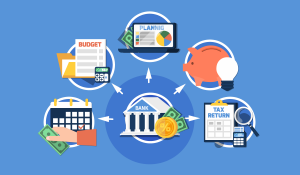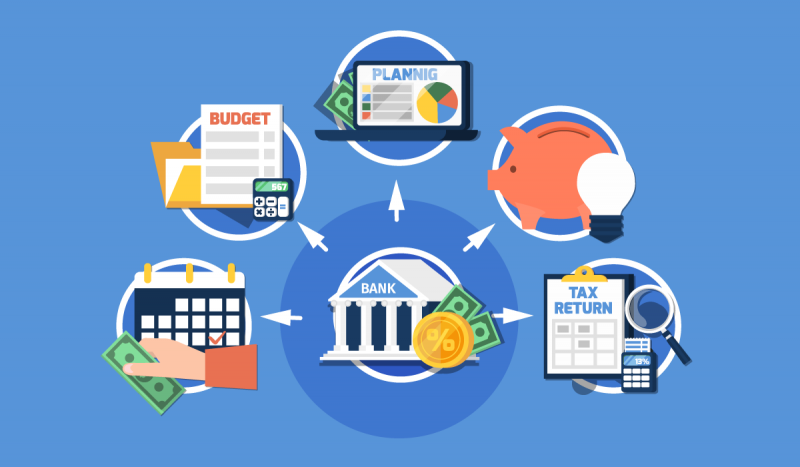 Best Banks In India
1. HDFC Bank
The Housing Development Finance Corporation or HDFC is a reputed private bank, offering services since 1994. The bank is headquartered in Mumbai. As of 31st March 2018, HDFC has more than 88,000 permanent employees. It has over 4800 branches and incorporates the distribution of 12,000 ATMs spread across the country. HDFC deals with everything regarding banking. It offers car loans, credit cards, personal loans, consumer financial services, and Forex cards. Private sector organizations prefer opening salary accounts in the HDFC bank.
2. AXIS Bank
It is the second-largest private sector bank in India. It was founded in 1993 in Ahmedabad. It was initially started as the Unit Trust of India. In 2007, the name of the bank was changed to AXIS bank. The services that the bank offers are:
Consumer banking
Corporate banking
Credit cards
Finance & insurance
Investment banking
Private Equity
Mortgage loans
Wealth management and more
The prime products and services include savings accounts, credit cards, FDs which can be accessed and operated online too. The bank has more than 13,000 ATMs and over 3,000 branches in India.
3. IDFC Bank
It hits third in the list but is gaining the trust of everyone out there. The up-gradation of IDFC to IDFC First Bank has led this bank services a little down. Clients want good service and the bank was perfect in delivering it before. Earlier getting a call connected to customer support was simple as there would be no IVR, and your call gets connected directly to a support agent. The debit card is nice and you can use it in any ATM in India. you can update limit settings on the card live from the app.
4. State Bank of India
A government-owned bank headquartered in Mumbai, Maharashtra. It was founded on 2 June 1806 and is one of the oldest banks in India. It offers a wide range of services, including corporate banking, consumer banking, investment banking, finance, and much more. The bank also deals in every kind of insurance and loans, private equity, and asset management.
It serves a worldwide audience, with a strong presence in India as well as internationally. It has more than 18,000 branches in the country alone.
5. Bank of Baroda
State-own banking and financial service in India. The bank is headquartered in Baroda, in Gujarat while its corporate office situated in Mumbai. In July 1906, Maharaja Sayajirao III founded this bank. In July 1969, the bank was nationalized by the Indian government. Bank of Baroda currently has a network of 5,538 branches and more than 10K ATMs in the country and abroad.
6. Punjab National Bank
The bank offers a wide range of services such as savings, loans, insurance, credit cards, investments, and more. The bank is a full-fledged destination that fulfills your banking needs. A few years back, the bank was claimed to be in total loss due to the Nirav Modi fraudulent loan case but it was all covered up soon. It is a state-owned, Indian multinational banking and financial services. The bank is headquartered in New Delhi. The bank offers services internet banking, mobile banking, and SMS banking.
7. ICICI Bank
Another well-known private bank in India that has a wide range of banking products and financial services are designed to suit the needs of both corporate and retail customers of India. In 2014, ICICI was recognized as the second among banks with the highest assets & third in terms of market capitalization. ICICI has its presence in over 19 countries across the world including India. The bank operates through more than 8,700 branches & over 14,000 ATMs spread across major parts of the country. ICICI's online investment and personal banking services add to its popularity.
8. Canara Bank
One of the largest and oldest public banks in India. The bank was established by Ammembal Subba Rao Pai in Mangalore in 1906. The bank is headquartered in Bengaluru. It was nationalized by the government of India in 1906. It deals with consumer banking, investments, mortgage, asset management, pension services, and more services. The bank offers a seamless experience to its customers through its easy online banking services.
9. IDBI Bank
Industrial Development Bank of India (IDBI) is a public sector bank founded in July 1964 to finance large industries, as a special act of parliament. The bank is headquartered in Mumbai. The Bank is a convenient choice for corporate banking, consumer banking, investment banking, finance and insurance, private banking. The bank offers a wide range of credit cards and hassle-free loan options.
Suggested: Top 10 IT Consulting Companies In The World
10. Bank of India
It is one of the top five nationalized banks, BOI is a commercial bank founded in 1906. The government-owned Bank has its headquarter in Mumbai. The bank offers the convenience of mobile banking and online payments. BOI has more than 5,000 branches throughout the country.
Conclusion:
Here are a few best banks in India. You must have at least one branch nearby, even if you do all your banking online. Pay close attention to the bank's customer services and make an informed decision about the services to opt.